Updated Editor's note: Stories on each of the five Republican candidates for the U.S. House will run starting today. 

Responding to the rise of whiskey distillers in the West, U.S. Sen. John Walsh, D-Mont, is forming a craft distiller's cau…
Top Headlines
BUTTE — Kelly Knievel wants the Montana attorney general's office to investigate the group t…
More video
×
BPS Invite sees meet records fall, PRs set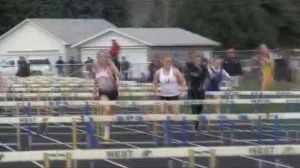 Four Billings choirs rehearse "Carmina Burana," which will be performed April 26 by the Bill…
15 more Billings restaurants you'll never eat at again

Take a look at some more Billings eateries that have closed over the past few decades.
Corey Stapleton ad "Folks are upset"

Republican U.S. House candidate Corey Stapleton campaign television ad.
Mon, Apr 21, 9:30 am
Elks Club, lower level, Billings
Photo

Mon, Apr 21, 1:00 pm
Genealogy Room, second floor of Parmly Billings Library, Billings
Photo
Follow The Billings Gazette