A 53-year-old man is facing charges that he gave cocaine to a 13-year-old girl and raped her in June 2012.

Updated GREAT FALLS — Attorneys for Barry Beach, who is serving 100 years without the possibility of parole for the 1979 beating d…
Top Headlines
New BOZEMAN, Mont. — The Gallatin County sheriff's office says a fire at Heritage Christian Scho…
More video
×
Griz Tracks: Grizzlies prepare for Cal Poly's devious triple option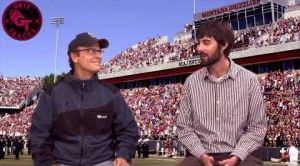 The latest news you need to know about today's headlines in about 3 minutes.
Friday 5: Breaking down the playoff scenarios

GazPrepSports.com's Slim Kimmel looks at the playoff scenarios going into the final week of …
Sat, Oct 25, 7:00 pm
Grizzly Claw Trading Post, Seeley Lake

Sat, Oct 25, 8:30 pm
Oasis Bar, Glendive
Photo