A 54-year-old man was stabbed and killed in Lame Deer on the evening of Nov. 22, according to members of his family.

A man and woman are facing felony charges after an alleged carjacking in the Heights early Friday that ended with a high-s…
Top Headlines
Updated A Billings woman will be honored Sunday for her extraordinary work as a parent.
More video
×
Snowy night in Billings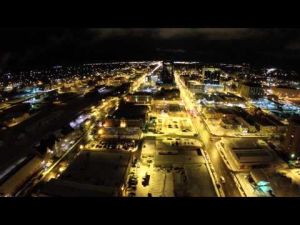 Quick night shot of downtown Billings after a snowstorm. (Video by Justin Voeller).

Jeff the Nature Guy shows off Franklin, the tom turkey pardoned by the Billings mayor for Th…
Slushy street scene on N. 27th

Slushy street scene on North 27th Street on Wednesday morning in Billings.
What Happens When You Eat Too Much - Reactions

The season of giving is often also the season of over-indulging at the dinner table. As Than…
Sat, Nov 29, 12:00 pm
Rimrock Kia, Billings
Photo

Sat, Nov 29, 8:30 pm
Oasis Bar, Glendive
Photo
Follow The Billings Gazette