Updated Riverside Middle School students listened Tuesday as comedian and motivational speaker Keith Deltano told them to embrace their "inner weirdne…

Updated The Billings Public Library's parking garden will be constructed before Nov. 1 — well, most of it, anyway.

Updated HUNTLEY — It was barely noon and already 94 farm trucks had unloaded sugar beets at the Huntley pile — 1,700 tons — and an…
Updated GREAT FALLS — Authorities say one person was killed when a single-engine plane crashed about 30 miles southeast of Great Falls.
Top Headlines
Updated Police in Cody, Wyo., are requesting the community's help to track down information on a rep…
More video
×
Montana Prehistory Minute: A giant Montana paleo-omelette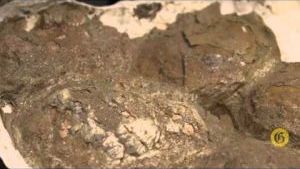 Laurel goes to the air to beat Cody, Wyo.

Tyler Thompson threw two touchdown passes to help Laurel beat Cody, Wyo., 13-0 in the Locomo…

Nathan Dick scored a controversial game-winning touchdown to help Billings Senior to a 30-27…
Top-ranked Glacier beats West in season opener

Brady McChesney threw three touchdown passes to help Kalispell Glacier, the top-ranked team …
Wed, Sep 03, 1:00 pm
Genealogy Room, second floor of Parmly Billings Library, Billings
Photo