Across Shiloh Road and stretching down the first mile of Hesper Road on the west side of Billings is a nearly-200 acre open field that comes to an abrupt halt at 48th Street West.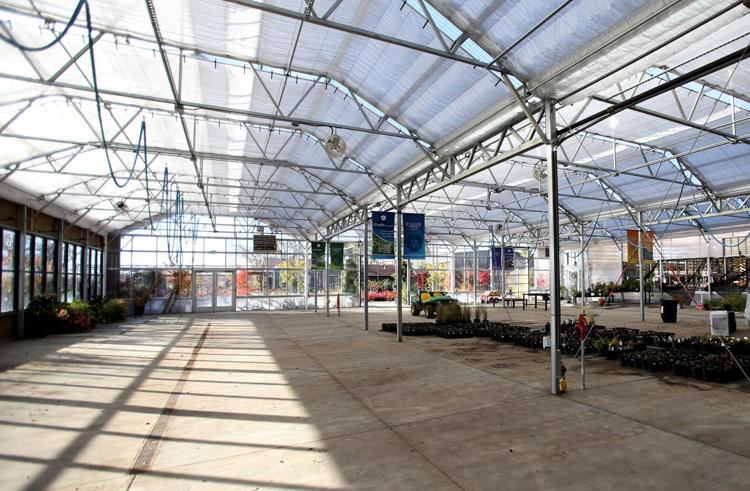 Along the other side of 48th Street, facing the field, are small knots of homes and neighborhoods, stands of trees and, sandwiched between it all, Canyon Creek Nursery and the offices of Land Design, Inc. The property includes two new greenhouses, a pond stocked by Montana Fish, Wildlife and Parks with rainbow trout and a two-story building with office and meeting space.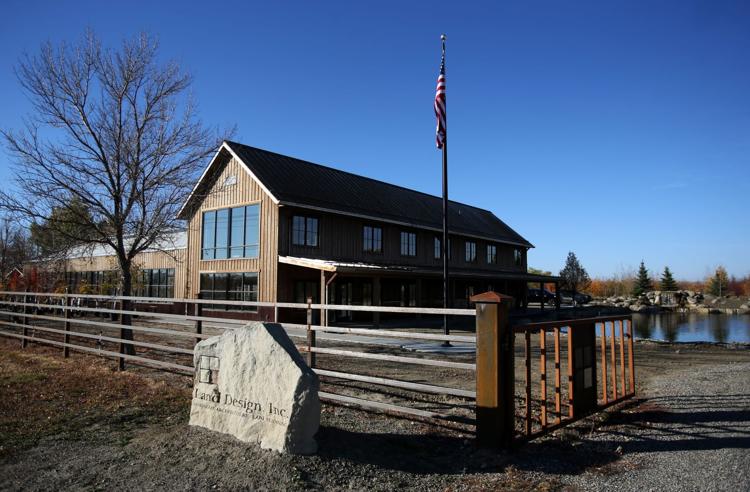 The design is neat, clean and somehow still woodsy. 
"It's fun," said Stacey Robinson, who heads Land Design, Inc., or LDI, and has transformed the property since he first bought it from A-1 Nursery two years ago. "It's not a drag."
In another two years, he hopes to transform it again. 
LDI has applied with the city to adjust the property's zoning to what is known as neighborhood mixed-use commercial, which would allow the installation of a brewery, taproom and other small-scale lifestyle ventures, like a yoga studio. 
Robinson wants to open up the new greenhouses to hold a microbrewery and convert the bottom corner of the LDI offices into a taproom with an outdoor patio that would have a view of the trout pond. 
It's not as weird as it sounds, he said. 
"Nurseries and brewers have this really unexpected synergy," Robinson said.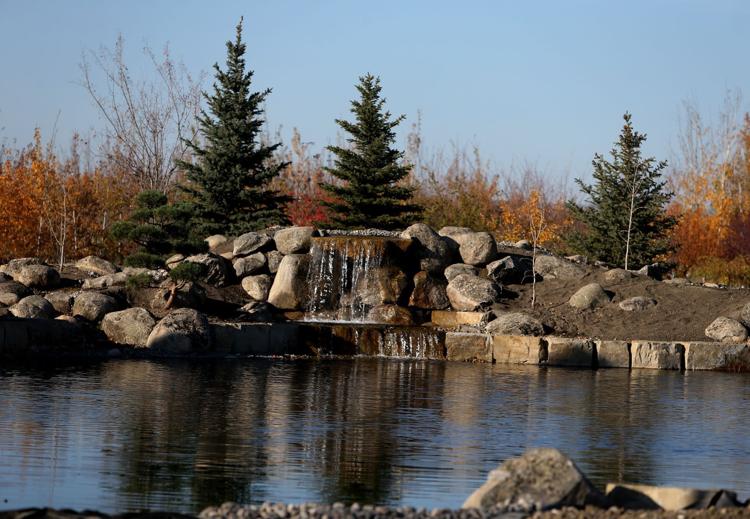 LDI is one of a handful of landowners along the Shiloh corridor looking at developing the county agricultural land that stretches west along Hesper and King into a commercial and residential wonderland.
The biggest landowner in the area is Knife River Corp., which owns the gravel pit along Shiloh, north of Hesper Road, and the vacant field south of it. Put together, it's more than 440 acres.
In 2013, Knife River commissioned Sanderson Stewart to perform a land use study for the 440 acres, and found the parcel south of Hesper could easily be transformed into a reservoir to augment the city's drinking water supply. 
Knife River declined to comment on the property or on current plans for its development. 
"We don't have anything to report," said Knife River spokesman, Tony Spilde.
Beer nursery
As word spread earlier this year that Robinson was looking to expand Canyon Creek Nursery into a brewery, he was approached by a handful of local beer makers that expressed interest in exploring the venture. He ended up connecting with Shea Dawson at Thirsty Street Brewing Co., in downtown Billings. 
Thirsty Street experiments with a lot of sour and wild ales, and Dawson saw the potential of moving his brewery operation into a greenhouse, where he would have access to folks with green thumbs, wild yeasts and other natural embellishments. 
He noted that he and Robinson seemed to share a vision and that it's been enjoyable to "work from scratch" on the next phase of what Thirsty Street could be. 
Thirsty Street's downtown location with its taproom would stay, and Dawson would expand the space to include a limited-service restaurant. The brewery itself would move into the greenhouse at Canyon Creek and serve the taproom there. 
"It's a number of factors (that make it appealing)," Dawson said. 
Like many, Dawson sees the development happening along the Shiloh corridor in west Billings as ground zero for the next big explosion of commercial growth in the region. And he wants to make sure Thirsty Street is in place when it happens. 
Seeing that growth is what inspired LDI to purchase and set up shop at Canyon Creek Nursery, and Robinson believes the area is poised for massive growth. 
"48th Street is the next Shiloh," he said. 
Developer Rick Dorn agrees. The growth happening along Shiloh between King Avenue West and Hesper shows no sign of slowing, he said. 
Like Robinson, Dorn is currently seeking a zoning variance from the city for his 65 acres at King and 48th Avenue. 
He hopes to get it converted to residential mixed-use commercial and plans to develop part of the property himself and sell off part of it to be developed by others. To do that, the zoning change is key.
A zoning change would allow for the construction of more low-cost housing, grocery stores and convenience stores, along with storage facilities, restaurants and retail. The flexibility to develop the land in various ways makes it appealing to a lot of people, he said. 
"Flexibility adds value," Dorn said. 
The area along King Avenue west of Shiloh road is already home to a number of apartments, duplexes and town homes. A lot of people live in that little corner of Billings, he noted.
"It's an area that has an enormous rooftop population," Dorn said. "And it has need of services out there."
Robinson, with his plans to bring libations and a mellow vibe to his corner of 48th Street West, recognizes the same need for the area. Robinson grew up in Billings and he wants to have a voice in its growth and development. 
Some homeowners in the area have pushed back on his plans to expand the nursery, but Robinson believes his venture will bring value to the area and improve the quality of life of Billings. 
That's exemplified, he said, by the zoning change he's seeking. Neighborhood mixed-use commercial is one of the most restrictive commercial zone designations.
"We're trying to do the right thing," he said.