Have You Heard: Bullman's, Rock Pile making big moves in Billings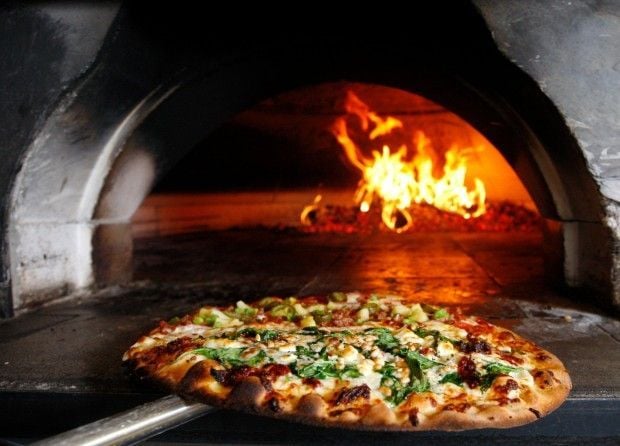 Three Billings restaurant spots — one on the West End and two downtown — are undergoing big changes this year.
Bullman's Wood Fired Pizza is moving in early May from its current home at 960 S. 24th St. W. to the former Straw Hat Pizza building at Shiloh Crossing.
"That's where Billings is moving, and that's become a hub for a lot of great stores," Bullman's general manager Bryce Finn said last week. The Helena-based pizzeria expanded to Billings five years ago.
Downtown, the owners of the former Rock Pile at 1207 N. 27th St. announced on their Facebook page that they plan to reopen at the end of July under a new name, 406 Kitchen and Taproom.
The renovated bar and lounge will have a rooftop patio and an "urban, industrial chic" look for the interior, according to the Facebook page.
Owner Carol Brosovich closed the 15-year-old business in late December with the intent to reopen with a fresher look. The Rock Pile was named Montana's best dive bar by Yahoo! Travel in August 2015 and briefly held bull-riding events in an outdoor pen.
Also downtown, a new restaurant, Grille:30, has opened at 1123 First Ave. N. next to the Loft night club. Grille:30 serves sandwiches, salads, burgers and other food made from scratch, according to its Facebook page.
The spot was most recently home to Cajun Phatty's, which continues to operate a food truck that travels to several venues around Yellowstone County. Other restaurants have cycled through in recent years.
At Shiloh Crossing, Bullman's is in a good position to succeed, though it's following a pizza place that failed, said Finn, the general manager.
The most expensive pies top out at $19.25 at Bullman's, which burns white oak wood from Minnesota to fire its ovens. All pizzas are thin crust with fresh ingredients made in-house, he added.
The new Shiloh Crossing spot is about two-thirds larger, allowing Bullman's to increase seating capacity from 100 to 150. That's an important boost to serve employees of other retailers at Shiloh, including Scheels Sporting Goods, and moviegoers leaving and arriving at the Carmike theater, he said.
Bullman's has 13 employees. Owners Mike Hampton and Kevin Duffy operate four locations in Helena, Kalispell, Billings and Coeur d'Alene, Idaho.
In other restaurant news, the 29th Street Café has closed at the corner of Third Avenue North in downtown Billings.
The restaurant opened about a year ago in the former Downtown Subs spot at 224 N. 29th St. and served Mexican-style food.
Neecee's replacement unclear
The owner of the building that houses Neecee's downtown store says he doesn't have another tenant lined up yet.
Owner Ron Simon said last week that he's met with a prospective new occupant for the 2,800-square-foot space at 2828 Second Ave. N., but has not seen a business or financial plan. The property remains on the market, he said.
Neecee's owner Denice Johnson announced last weekend she's closing the two-decade-old store and consolidating at Shiloh Crossing. Simon said Neecee's will be in the space through June 1.
Simon said he'd like to see another women's clothing store move in, but is open to any retail.
Prospective tenants may contact him at 520-625-2501 for information on the property.
D.A. Davidson buys Nebraska firm
Great Falls-based D.A. Davidson and Co. announced last week it has bought Lincoln, Neb.-based Smith Hayes Companies, adding $4 billion in assets to its portfolio.
Terms of the transaction, expected to close by June, were not disclosed.
Officials at D.A. Davidson, which has a downtown Billings office, said the transaction will broaden the investment already strong presence in Nebraska.
Smith Hayes will become part of the D.A. Davidson's individual investor group, which will have $40 million in total assets when the transaction is complete.
A clarification about beer
Whether a beer is "craft" remains in the bud of the taster. But, a craft brewer has a much clearer definition — one I failed to make in last week's column.
Ballast Point Brewing, which will soon distribute in the area through Billings-based Briggs Distribution, will no longer, technically, be a craft brewer after an agreed sale to conglomerate Constellations Brands closes. A local brewer directed me to the sale last week.
According to Paul Gatza, director of the Boulder, Colo.-based Brewers Association, craft brewers only keep that title if their annual production remains under 6 million barrels annually and less than 25 percent controlled by a non-craft brewer (e.g. MillerCoors or another big beer company.)
Ballast Point was, as of Friday, still a member of the Brewers Association. The company will likely be downgraded from a voting member to an associate member when the deal closes, likely the end of this year, according to Gatza.
"When a company sells to a large brewer, the conditions under which they compete changes immediately. The former company, now brand family, picks up advantages of access to retail, priority consideration in an aligned wholesaler network, access to capital and access to raw materials that they may not have otherwise," Gatza wrote in an email.
"One downside is that beer drinkers tend to be very passionate about the beers they drink and often feel betrayed when a small and independent craft brewer 'sells out,'" he continued.
The distinction is important because big beer companies have taken notice of the growth of craft beer and begun buying smaller breweries, then using their marketing muscle to push out competitors.
In news releases, Constellation has indicated that Ballast Point will operate as a stand-alone company with its current management and employees.
So, to be clear, Ballast Point won't be a new craft brewer selling in the Billings area. Whether Ballast Point is bringing good beer here, however, is up to the consumer.
When choosing who occupies