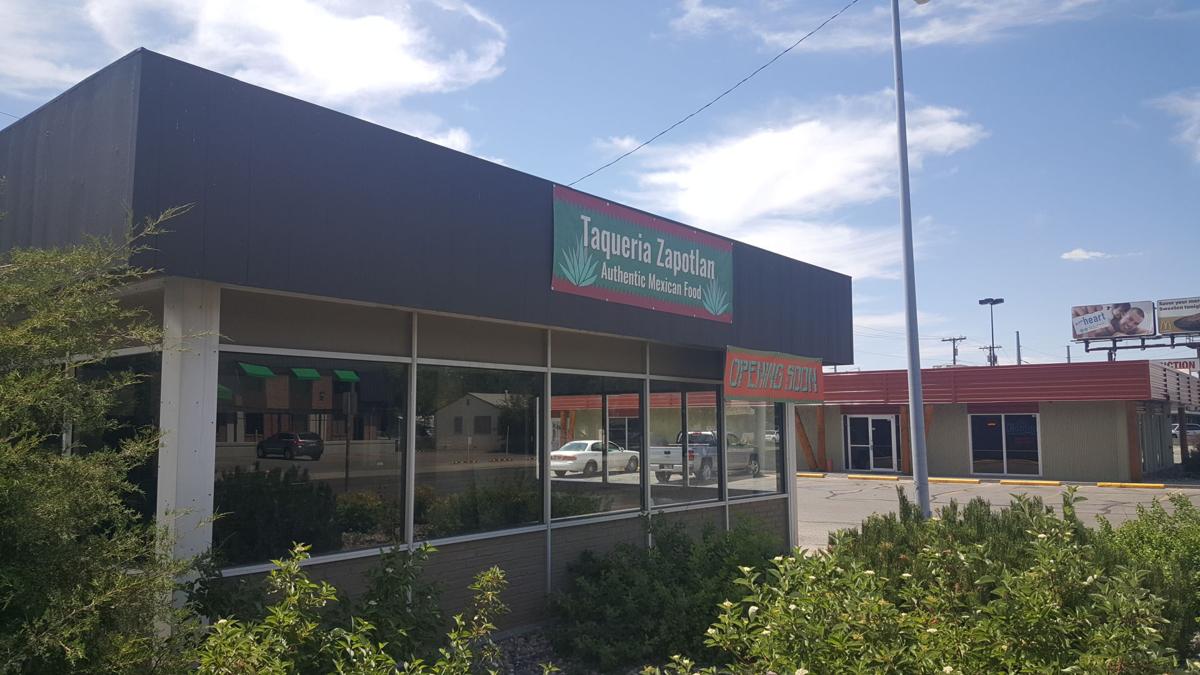 The Torres family has resurrected their taco food truck and found a permanent spot on Billings' West End.
The family is opening Taqueria Zapotlan at 2240 Grand Ave. in early August. Like the food truck, called Tacos Zapotlan, the restaurant will serve breakfast burritos, tacos, nachos and other Mexican food.
"This is what my dad's been wanting for a long, long time. We finally made it," said daughter Vanessa Torres, who helps manage the eatery for parents Juan Carlos and Maria Torres.
The restaurant is named after the small town of Zapotlan in Guadalajara, Mexico. The food is a blend of that region, where Maria grew up, and Mexico City, where Juan Carlos is from, said Vanessa, 25.
The family operated the food truck for about five years before shutting it down last summer and selling it, Vanessa Torres said. They started in Sidney before moving to Billings several years ago.
The hours for Taqueria Zapotlan will be 11 a.m. to 10 p.m. Monday through Thursday and 11 a.m. to 2 a.m. Friday and Saturday.
Black Dagger moves
Black Dagger Tattoo moved in late June to a former computer repair shop at 2914 First Ave. N. in downtown Billings.
Owner Damon Burns said he took on two partners, Seth White and Sean Sapone, which allowed him to move out of a smaller spot at 1940 Grand Ave.
"Better looking, being downtown. Better storefront, more foot traffic," Burns said last week.
At Black Dagger, Burns said he can do any kind of tattoo, and he also helps people design them if they have something in mind.
Burns himself sports a sleeve of tattoos on both arms. His favorite is a small diamond below his right wrist, which he says contains the ashes of deceased tattoo artist Michael Malone, aka "Rollo Banks."
Black Dagger is open noon to 6 p.m. Tuesday through Thursday, noon to 8 p.m. Friday and Saturday and Sunday and Monday by appointment only.
Hardee's coming to Heights
It looks like the Heights is getting a Hardee's.
Brokers David Mitchell and Chandler Griffin of Coldwell Banker Commercial said last week they had secured a deal with a developer to build the fast-food restaurant at 548 Main St., former site of Acme Auto.
Mitchell and Griffin say the developer is estimating an early 2017 opening for the St. Louis-based franchise, which is owned by CKE Restaurants Holdings Inc.
Billings has two Hardee's, downtown and on the West End. Another Hardee's operates in Laurel.
Yogurt shop closes
U-Do Yogurt has closed at West Park Promenade, but the owners are hoping to reopen in several months in a new space.
Until then, the catering is still operating, and the owners plan to honor all coupons when they reopen.  
The shop reopened in May 2015 under new owners and brothers Travis and Tyler Thompson.
Ace opens in Lockwood
A new Ace Hardware store has opened on Johnson Lane in Lockwood.
Lockwood Ace Hardware is the fifth store of its kind for owner Skip King. Construction on the 17,000-square-foot building began in December by contractor Dick Anderson Construction.
The Lockwood store has 15 employees.
The owners are planning a grand opening Sept. 23 to 25, manager Cody Cass said.
Store hours are 7:30 a.m. to 7 p.m. Monday through Friday, 8 a.m. to 6 p.m. Saturday and 9 a.m. to 5 p.m. Sunday. The phone number is 406-656-1447.
Scams du jour
Yellowstone County Sheriff Mike Linder says his office is getting complaints of harassing phone calls from people falsely claiming they're federal agents or warrants officers.
The callers typically tell people they have an open court case and must send money to resolve or face imprisonment.
The elderly are often targeted, and the caller usually requires electronic payment to resolve the matter.
Linder said law enforcement would never people to send money, and he recommends hanging up right away.
Don't call the number provided, even if it's a local number, Linder said.
Haikus from the valley
This month, we've lost Steak 'n' Shake and Sports Authority here in Billings. Kmart will be gone at the end of the month, and we just found out Hastings is following suit.
It's easy to be negative amid all this bad business news, but there's always a bright side.
Shuttered storefronts are