It's no secret that the five nights a year when ArtWalk takes place, several hundred people come to downtown Billings.
And they're not just looking at art. The restaurants, pubs and bars are also packed.
So it's big news that ArtWalk will expand this year from five to six events. The first ArtWalk of 2018 is Friday night from 5 to 9. ArtWalk will also be held on April 6, June 1, Aug. 3, Oct. 5 and Dec. 7.
Allison O'Donnell, of the Toucan Gallery, said six is the perfect number. Too many events and the buzz diminishes. Too few or oddly spaced events and it is too confusing for patrons. Six is easy to remember because they will be held every other month on the first Friday.
During ArtWalk you sometimes can't get in the doors of the Toucan Gallery, which O'Donnell runs with her husband Mark Sanderson. The average attendance is 400 to 600, but on big nights like the holiday ArtWalk, crowds are even bigger.
Are they just looking and sampling the free wine? O'Donnell said they're looking and buying art.
"For us, it's a buying event, it's a social event," she said. "It's a free-form event for people who want to socialize. We have cultivated sales over the years. We sell enough to make it worth it."
ArtWalk has even changed how the Toucan markets art.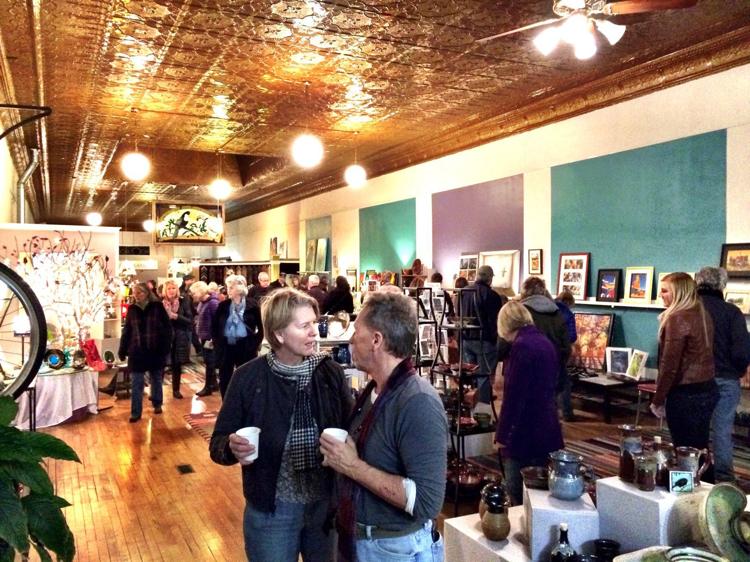 "It never seemed right to me to have this many people in our space not be able to buy something. It's about pricing. Not everybody can buy a $500 painting or a $200 painting, but they can buy a $10 mug. That has increased our sales. A lot of our most successful artist have product diversity."
ArtWalk may even be changing how artists create.
Making art and money
Research from the Montana Arts Council's Montana Artrepreneur Program indicates that 89 percent of the artists who finished the 10-month course increased their inventory and 73 percent increased sales locations and prices. O'Donnell said the increased offerings are helping more artists eke out a living making art. That benefits the entire community.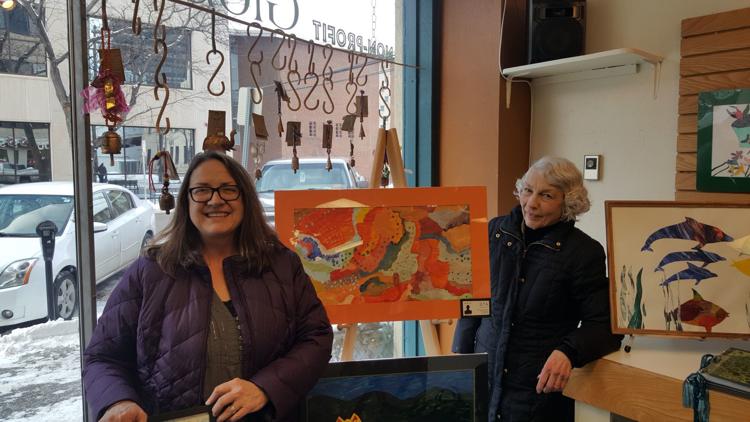 "Artists have become more savvy. If they have a line of cards or some prints, it's a little bread and butter for them. The Montana Artrepreneur program helps artists set prices and made them alert to the reality of working as an artist."
Almost 40 venues joined the December ArtWalk and the new season, which kicks off in April, has 28 galleries and businesses signed up for all six ArtWalks, said director Virginia Bryan. Missoula goes with an art walk every month and Bozeman hosts four a year.
"Art is just so accessible during ArtWalk," Bryan said. "The artist is there and you can talk to them. It thrills me the night of ArtWalk when I see people carrying packages home."
Part of ArtWalk is the energy it brings to downtown. Bryan said not every community can boast a cohesive group of businesses and galleries working together to drive culture and business, the way ArtWalk does.
"I know that the bars and restaurants do a bang-up business. They plan on extra food and extra servers on ArtWalk night. There were people lined up out the doors in December."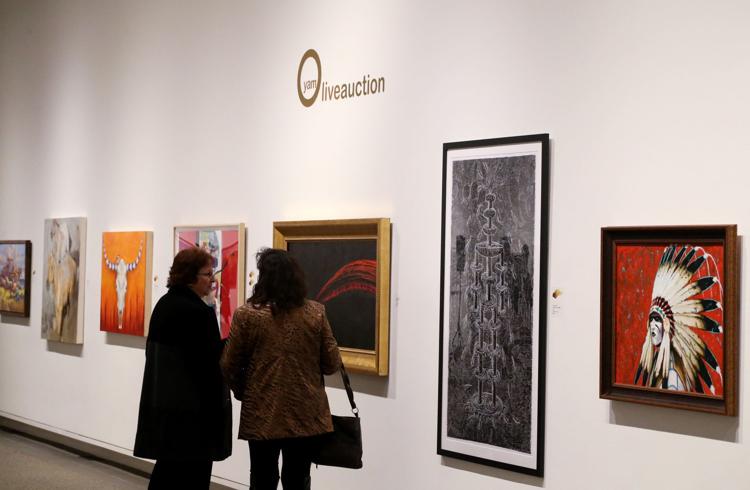 The February ArtWalk is generally a strong one for two reasons: Folks have a bit of cabin fever so they are determined to brave the elements to socialize, and it's close to Valentine's Day.