A crane lifted a new installation into the courtyard at the Yellowstone Art Museum Monday morning.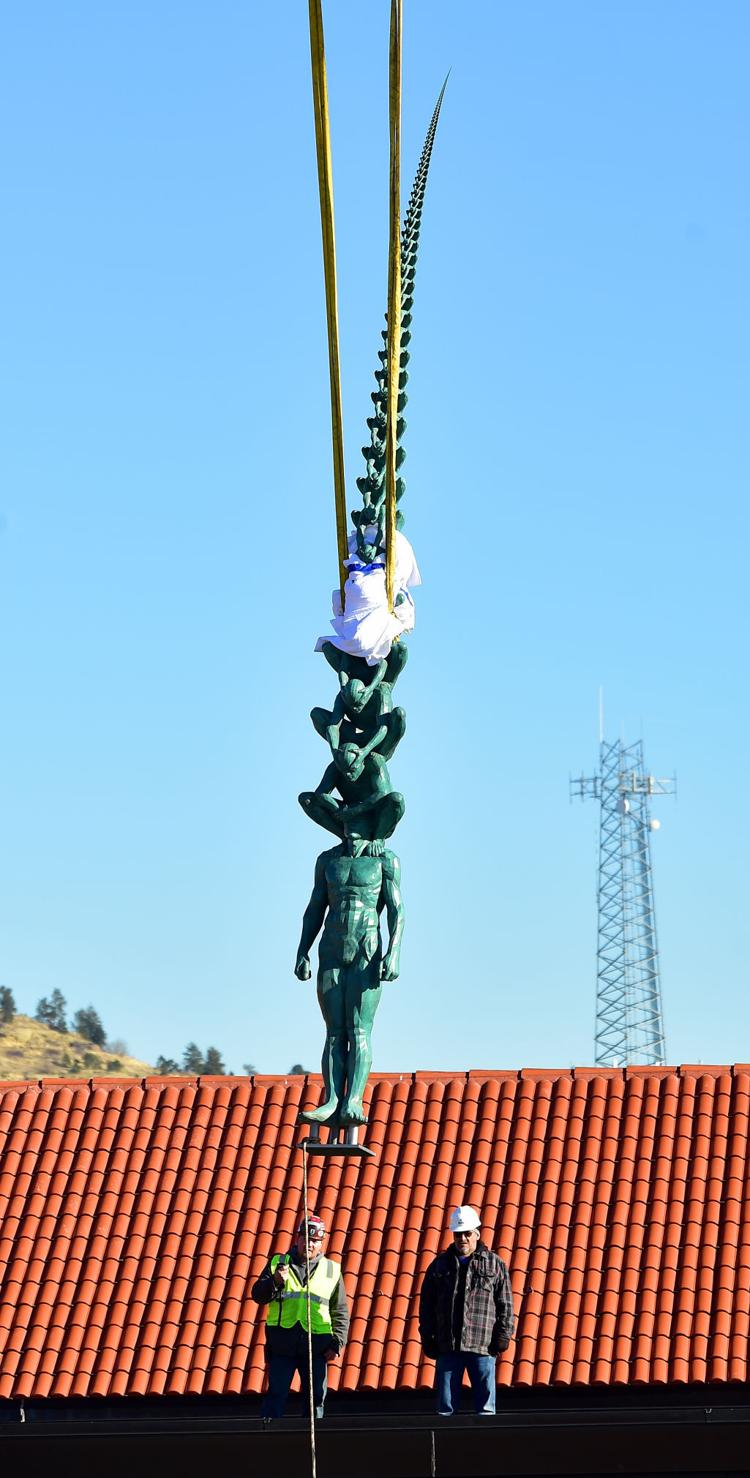 "Karma" by artist Do Ho Suh is a 23-foot-tall sculpture and weighs 1,470 pounds.
The piece is on loan from an anonymous lender.
Though Suh is Korean by birth, he has been a rising star on the international stage for several years and makes his home in New York.
The sculpture will remain on view until March 25.
Senior curator Bob Durden said the work reflects the imagination in play on the world art stage.