RED LODGE — The Broadway Players, a new theater group in Red Lodge, will perform one of Neil Simon's hit comedies, "Last of the Red Hot Lovers," Feb. 15-18 in the ballroom of the Bull'n Bear Saloon.
Broadway Players was founded by producer and Red Lodge resident Sarah Smith. "Last of the Red Hot Lovers" is their inaugural production. It was written by Simon, winner of a Pulitzer Prize and a Tony Award.
The performances will be at 7 p.m. on Feb. 15, 16 and 17 and at 2 p.m. on Feb. 18.  
Tickets are $15 (show only), $45 (dinner and show) and are available for purchase at the Bull'n Bear, Bunny's Brush and Sister's on Broadway. Dinner will be catered by Perogative Kitchen, under chef Chris Lockhart.
Directed by Red Lodge stage veteran Lynn Lalle, the cast features Chris Benton (in the role of Barney Cashman), Dana Gordon (Elaine Novasio), Gena Burghoff (Bobbie Michelle) and Sarah Smith (Jeanette Fisher). The production's creative team includes JoDon Phillips on set design and stage management. 
Smith said for her first production, she chose a well-known play.
"We are confident we found that with this Neil Simon gem. It's a total laugh orgy. If you're not crying tears of laughter by the end, you're not alive," Smith said.
"Last of the Red Hot Lovers" opened on Broadway in 1969 with a cast that included James Coco, Linda Lavin and Doris Roberts. It played over 700 performances. A film version was released in 1972.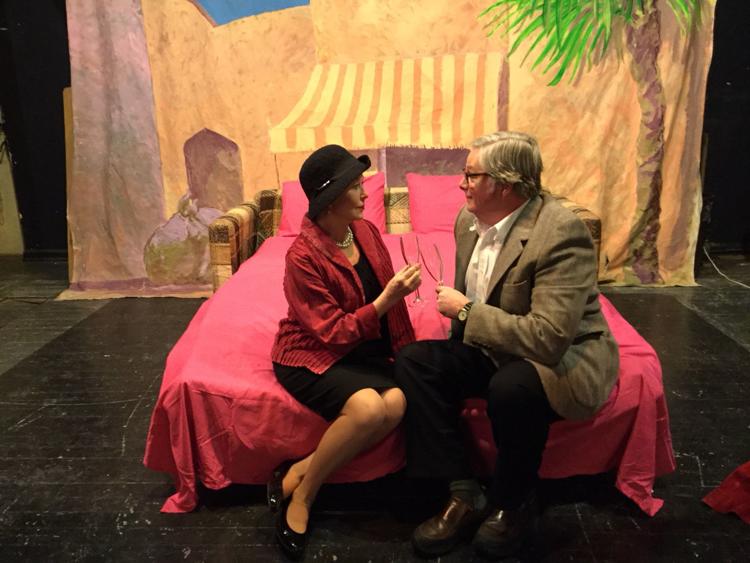 The story centers around Barney Cashman, a middle-aged, overweight and married man who has decided or find out what it's like on the other side of the fence with three women who are totally and hilariously different. The New York Times raved, "Mr. Simon has created a great character here ... it is extraordinarily funny and yet also charming ... as witty as ever, perhaps wittier."
Benton has lived in Red Lodge for 23 years, and brought drama and comedy to the Red Lodge theater scene for years. He has portrayed a variety of characters in numerous productions. 
Burghoff lived on both coasts and pursued acting for 20 years before she and her husband moved to Red Lodge. They opened a food truck called The Local Yokel in the parking lot of Lights on Broadway in 2012, and are opening Perogative Kitchen in March. 
Gordon was born and raised in Rome, Georgia. A Red Lodge resident for nearly 10 years, Gordon owns and operates a local furniture and retail shop on Broadway called Bunny's Brush, where she hosts Sip & Paint and painting technique workshops. 
Smith is a North Carolina native and longtime Red Lodge resident. She began her career in the first grade with "Three Little Kittens!" The acting bug, however, bit at age 25 when she did summer stock for two years in "The Legend of Tom Dooley."
Lalle is from Texas where she got her start in community theater. While in the Texas, Lalle received several awards for acting, directing, set design and costuming.