"The Wise Animal Handbook"
"Lucky to Live in Montana"
In her new children's books, Kate B. Jerome invites young readers to participate in the creation of the narrative and artwork, as well as finding new appreciation for the Big Sky Country.
"The Wise Animal Handbook" is more than your typical picture book. The brightly colored pages are instantly attractive to children, with large colorful words that make reading easy. But that's not the best part. Each page has beautiful images of animals with inspirational quotes for children (and adults) to find value in.
This is one of the better, if not the best, books of this kind. It beautifully touches on the importance of honesty, compassion, responsibility, self-esteem, family, creativity, integrity and how we can embody all that we want and create a happy life. Also, it does so in a simple and fun way that both my 7- and 10-year-old children thoroughly enjoyed.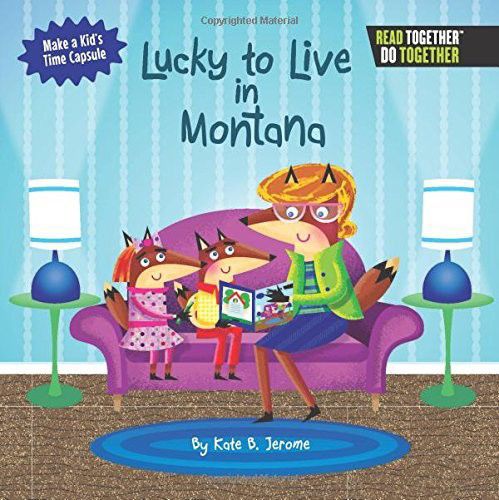 "Lucky to Live in Montana," is a fun time capsule that engages children with every turn of the page. Children get to provide the narrative as they fill in the blanks about where they live, what they like to eat, their favorite songs, their accomplishments, and most importantly, their Montana roots.
The final pages of the book give instructions to create a real capsule. More importantly, children get to discover little-known and cool facts about Montana.
Children of all ages will have a lot of fun learning about themselves and our beautiful state.