Their friendship was born out of the competitive world of radio.
The voices of "Major" Dan Miller and Lonnie Bell have been heard on Billings radio stations for more than 50 years. Miller, now 85, is a pop and rock DJ who started his radio career in Billings in 1958 at KOOK Radio. Bell, 93, started his radio career playing country music in Honolulu in 1953 and joined KOYN Radio in Billings in 1964. 
They ruled the coveted morning slot at two of the biggest stations in town at the time.
Both military veterans with gregarious personalities, Miller and Bell had a friendly competition.
Miller still does a morning show on MOJO Radio on Saturday mornings and Bell does a morning show on Sunday on KGHL Radio.
"When I leave the house for my Saturday show, I tell my wife, 'Time for my five hours of therapy,'" Miller said.
Country music didn't go over quite as big as pop and rock did so Bell worked hard at publicity stunts, like riding a horse from Reed Point to Billings in one day. He made the 67-mile ride on a sunny Sunday in January in 1965.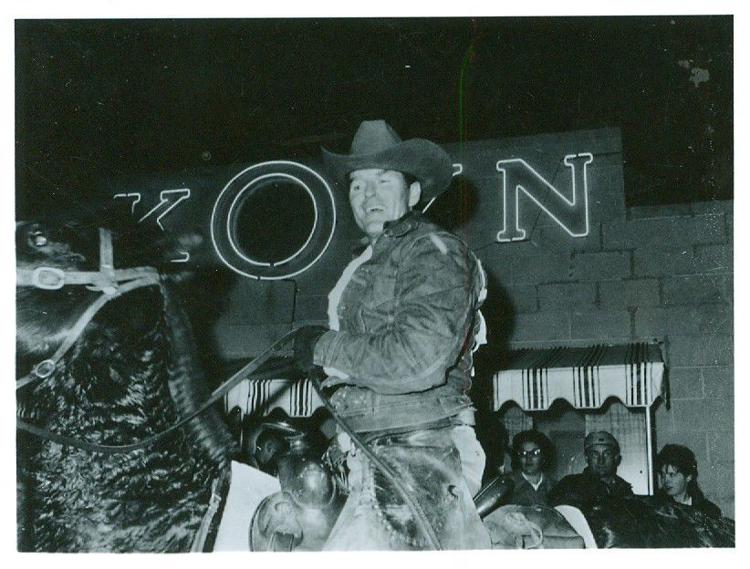 "I started out riding alone and by the time I got to Laurel, 200 people were riding with me," Bell said.
Bell rode to raise money for the March of Dimes, something that both he and Miller worked hard to promote through their radio stations. But Bell couldn't beat Miller at raising money.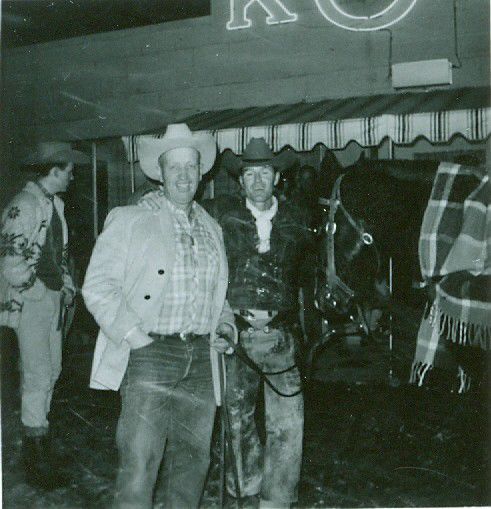 "Miller was so good that he beat me with a damn cookie jar. I rode a horse for 67 miles and all he did was talk about filling a cookie jar with money."
Full of hot air
One of the highlights of Miller's career was broadcasting from a hot air balloon on July 4, 1976, to celebrate the country's bicentennial. He was nervous, but the radio station loved the idea of the stunt. They loved it so much, KOOK Radio ended up buying a hot air balloon and flying it at community events and parades for years. Meanwhile, his longtime friend prayed for Miller's safe return to land.
"I was worried about you," Bell told Miller when they met together recently.
These days, Miller likes to call into Bell's Sunday morning radio show with KTVQ TV weatherman Ed McIntosh. They still like to tease each other.
None of their shenanigans came close to one they pulled on April 1, 1975.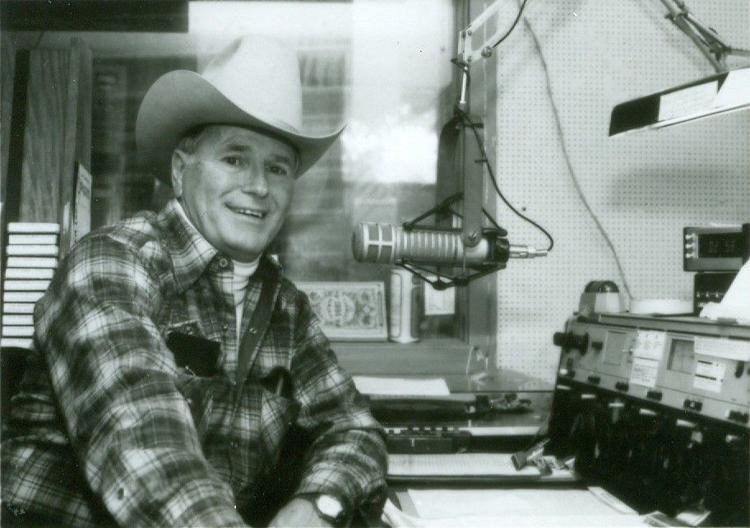 "We switched," Bell said. "I went to work at KOOK and played Miller's music and he played my music over at KOYN. This one guy told me his fist was sore from hitting the radio, trying to fix it."
Miller said the phone lines lit up that morning with befuddled fans.
"That kind of stuff doesn't happen anymore," Miller said.
Bell started singing and playing Jimmie Rodgers songs at the age of 10 in his hometown of Enterprise, West Virginia. Miller loved Bell's style so much he asked him to make a recording of "Happy Birthday" to play when he announced listeners' birthdays on the air.
"He got it to me that same day," Miller said. "That's how things were done back then."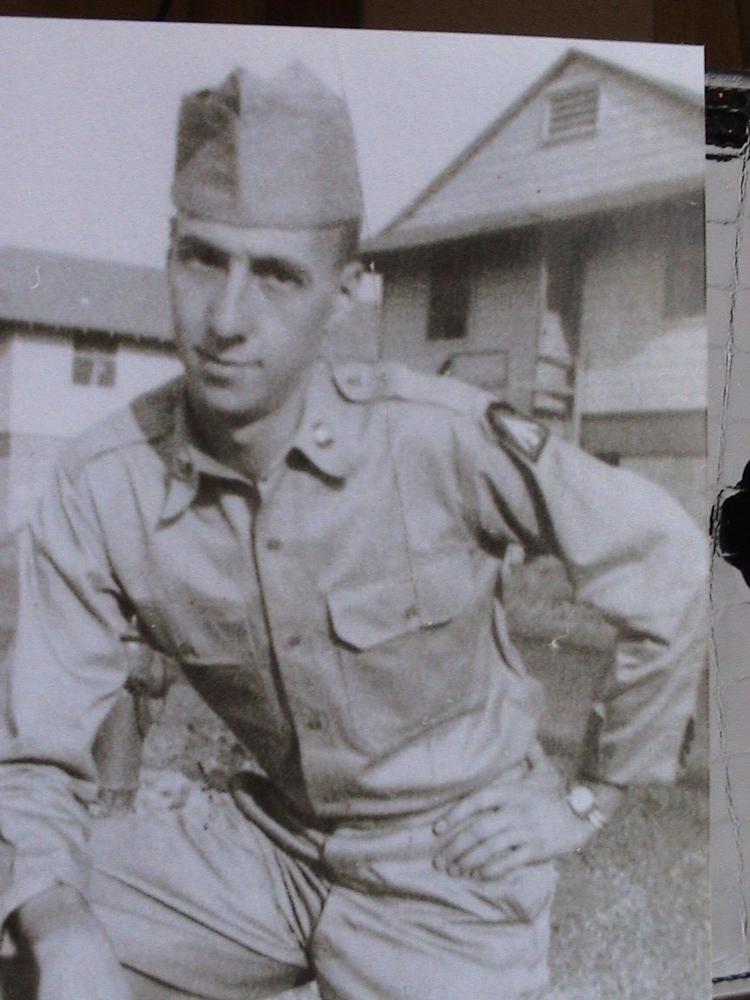 Miller joined the Army during the Korean War, leaving his hometown of Cincinnati, Ohio. After his military stint, Miller went to radio school in California.
"I was so fascinated with radio, still am," Miller said. "You talk into this mic and people heard you hundreds of miles away."
Radio's heyday
Bell was a career Navy man from 1940 to 1960, serving in World War II and the South Pacific. He started as a disc jockey in Honolulu in 1953, playing country because no other station would.
Radio's heyday is considered to be the 1920s to the 1940s, ending when American families started watching television. But Miller said one thing saved radio — the transistor.
"People said, 'Why would you listen to radio when you've got television?'" he said. "But the transistor radio was portable and small enough to take anywhere."
Miller and Bell were tapped to promote their stations and forced to promote themselves if they wanted any kind of a paycheck. They were always out beating the streets, looking for sponsors for their show. That led to live remote broadcasts.
"I did a remote a week for 19 years," Bell said.
Miller said he remembered doing live remotes on nine consecutive Saturdays one spring at the former Odegaards drug store on 13th Street West and Grand Avenue. These days, radio remotes are rarer, and they don't have the same draw.
"You walk in a store now and see a man on the radio — so what?" Miller said.
Back then, listeners were itching to get on the air. Bell jokes that he was lazy enough to put the mic in anybody's face and get them to talk so he didn't have to do all the work.
"The best ones were the car salesmen," Bell said. "They'd talk forever."
Miller said it was tough to get the mics away from them.
Businesses used to love dreaming up crazy stunts with Bell and Miller. Archie Cochran Ford once gave them each a vehicle to drive for three months free for pulling off a goofy TV commercial.
"Dan was in the bathtub in the bed of the truck and I was driving," Bell said. "I look back at him and he says, 'He got me all the way to the dance and never spilled a drop.'"
Introducing celebrities was also part of the gig. Sometimes they got paid for it, sometimes the celeb was so big they didn't care about the money.
The biggest opportunity of Miller's career came in 1963 when President John F. Kennedy came to Billings.
"I got to introduce him to all of the broadcasters," Miller said.
Bell had his share of glory, too. When Johnny Cash played the Shrine Auditorium in the 1970s, Bell was given $125 by his radio boss to make the introduction.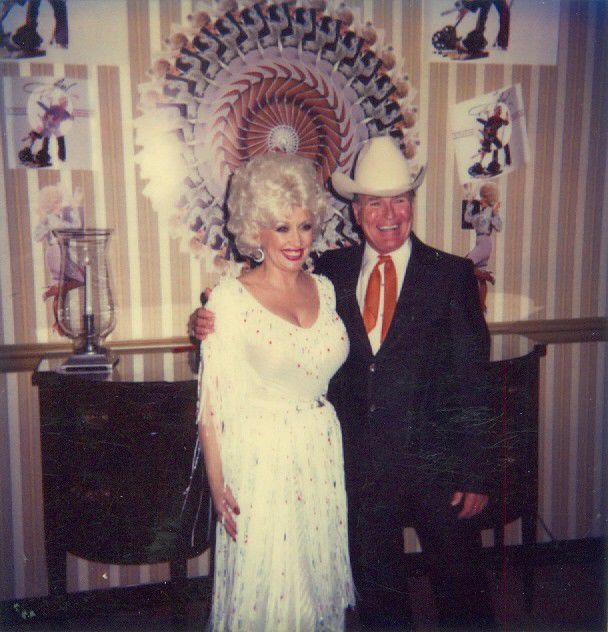 "Johnny wanted me to give a real big build-up to Mother Maybelle Carter who was playing that show. Johnny said, 'Don't worry about my introduction, just focus on Mother Maybelle.' And he gave me $100. So I ended up earning over $200 in one night."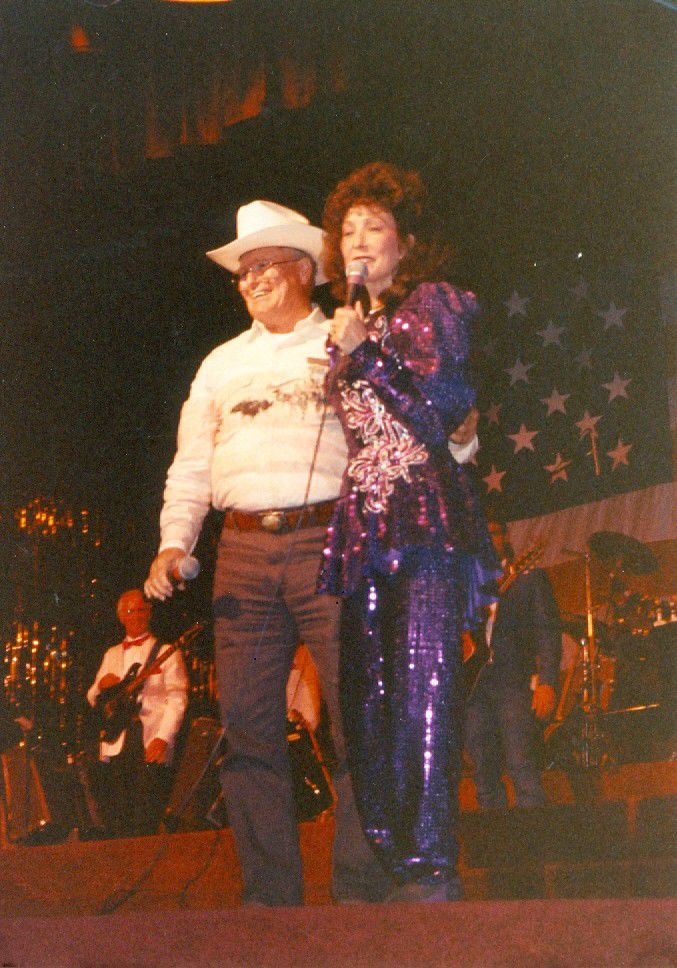 Miller introduced Kenny Rogers when he performed at the Gold Wing get-together at MetraPark and back in the 1960s when Gary Lewis, the son of Jerry Lewis, came through with his band Gary Lewis and the Playboys, Miller went out to dinner with him.
Bell helped book country shows in Tacoma before he moved to Billings. That's where he discovered Loretta Lynn. She never forgot the helping hand Bell gave her and when she later performed at the Babcock Theatre, she introduced Bell.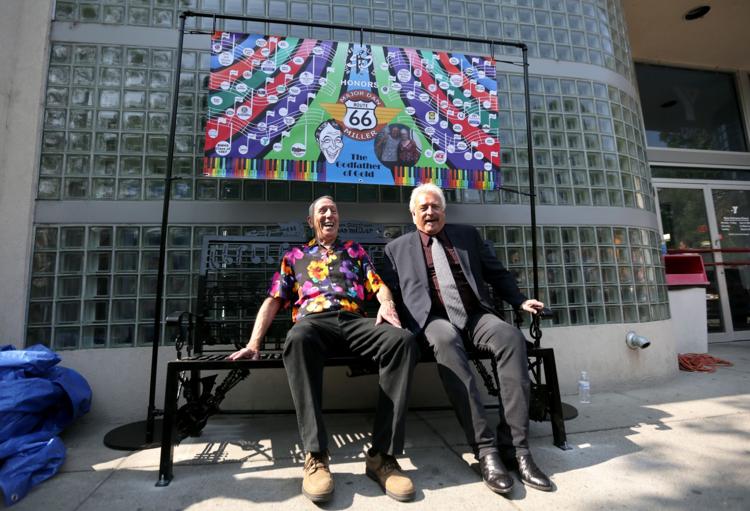 Billings has been good to these two DJs. The West High Class of 1967 ordered a steel bench made by Joliet artist Charlie Ringer to honor Miller. It was set up on Saturday outside the YMCA.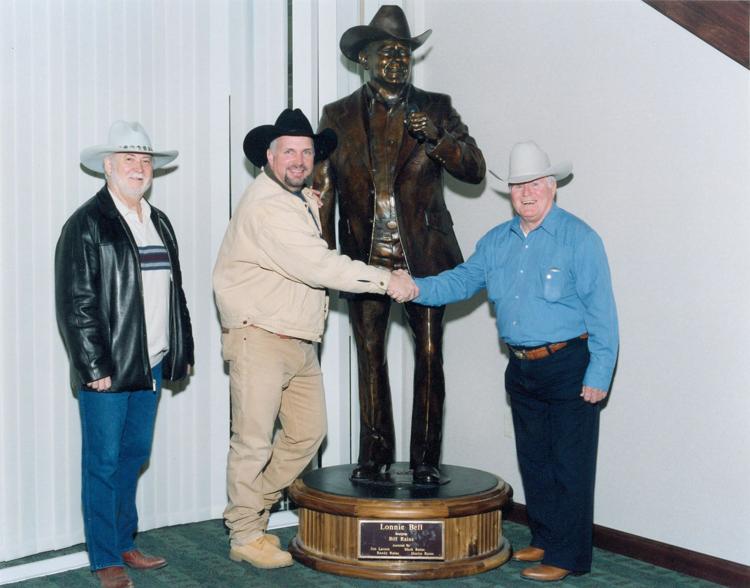 Bell has been inducted into the Country Radio Broadcasters Disc Jockey Hall of Fame in Nashville, and a bronze statue of Bell made by Bill Rains sits inside MetraPark's Rimrock Auto Arena.