Don't think of reggae and hip hop as being separate genres. Consider how similar they are instead.
They both rely on the beat and the message.
New Kingston, featuring two generations of the Panton family, celebrates reggae's roots and brings it forward to a new generation of fans, reflecting the urban vibe of their home in Brooklyn. New Kingston returns to the Pub Station Taproom Thursday, Feb. 15, with special guests The Late Ones. Doors open at 7 and the music starts at 8 p.m. Tickets are $12-$15.
In a phone interview with The Billings Gazette, guitarist and vocalist Stephen Suckarie Panton talked about carrying out the legacy his father Courtney created and morphing it into a new sound on their 2017 album, "Kingston Story."
"We tell stories from real life and let the world in on it a little bit. Nothing is off the table when it comes to expressing ourselves in our music," Stephen said.
Courtney Sr. plays bass, and brothers Courtney Jr. and Tahir play drums and keys, respectively. All three brothers provide vocals and write songs.
One of their latest songs, "Stereotype," delivers a message to stand up for what you believe.
"Break down every gate/Break down every barrier/Righteous is the way/People won't you follow us."
The Pantons' family roots are in Jamaica, but the brothers have spent most of their adult life in Brooklyn. The brothers grew up playing music with their father and there was never any doubt that they would be musicians.
Stephen said performing with his family gives him something to lean on.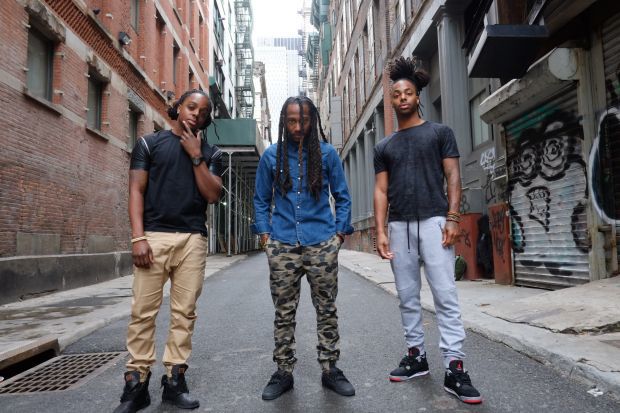 "There is an unspoken thought process that I can't even explain. It's a fluid situation. There is always something that catches you if you fall."
Originally New Kingston performed covers by Bob Marley and Earth Wind and Fire at house parties in their Brooklyn neighborhood. They began writing their own music and in 2010 released their first album, "In the Streets." By the time they finished their sophomore album, "Kingston University," in 2013, New Kingston got a record label, Easy Star Records, and began collaborating with Tribal Seeds, among other reggae groups. Their third album, "Kingston City," landed at the top of Billboard's reggae charts.
Even though the Pantons still love Bob Marley, they rarely have time to perform his songs at their live shows.
"We have songs that people hold onto that have changed lives on a personal level, songs that can't be left off the set list. There is too much music and we can't play it all," Stephen said.
The U.S. music market is tougher than markets elsewhere in the world, Stephen said. There is hunger for music here, but it's not simple to grow the fan base.
Stephen said there is so much focus on the negative actions in the world, the good "is left to fend for itself." Putting fingers on instruments, Stephen said, allows the Pantons to push problems away.
"We don't just write things that sound good, the songs are true to us. Through our music we want to bring people together. Our message is about family, love and the pursuit of greatness. As part of being human, we care about the treatment of everyone and promote unity world-wide," Stephen said.