Construction will cause delays on Boulder Road this summer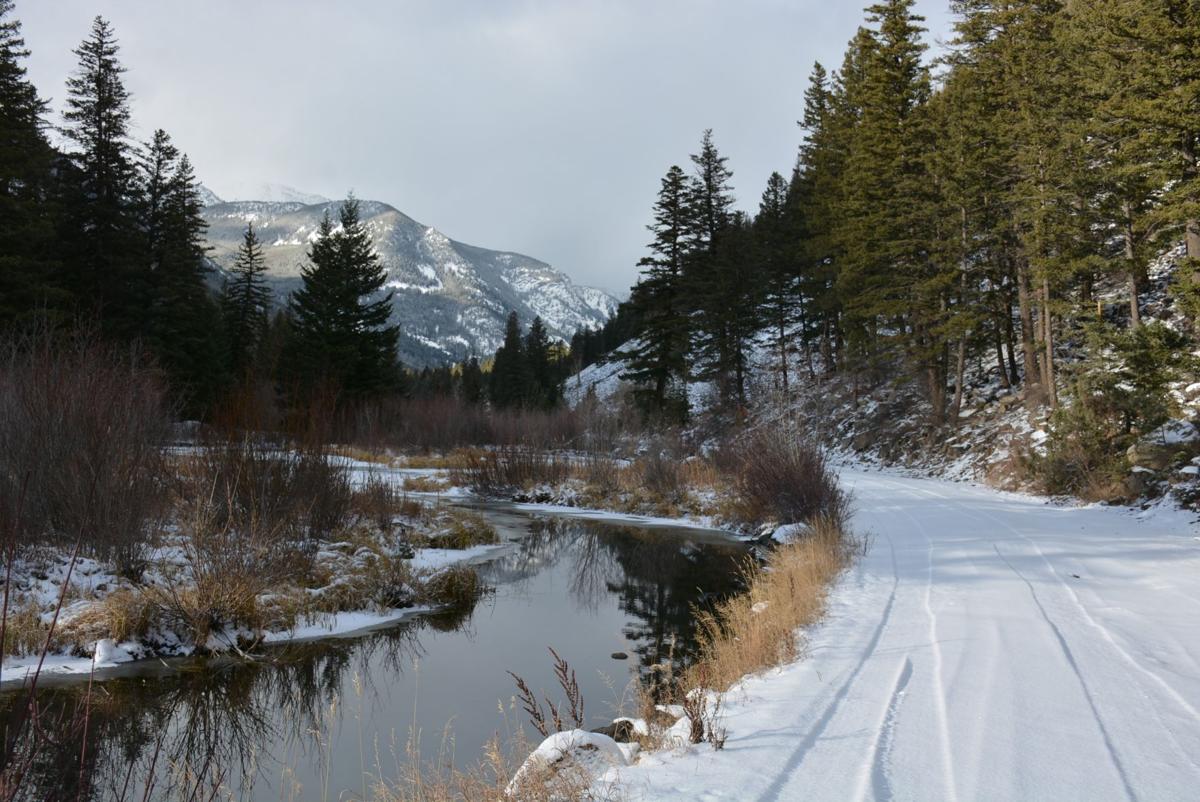 An artery-like road that pumps hikers, horseback riders, campers, summer residents and church camp attendees into the Custer Gallatin National Forest and the Absaroka-Beartooth Wilderness could be a little clogged beginning this week and extending into November.
Starting on Monday crews will begin felling trees along a section of the Main Boulder River Road. That's the first step for a project that will cost almost $6.2 million and includes the replacement of the Two Mile Bridge, which is located about 30 miles south of Big Timber.
That's a hefty price tag, but under the Federal Lands Access Program, Sweet Grass and Park counties, which share maintenance of the route, are only on the hook for 6.71 percent each, or about $500,000.
"We paid it over several years so it wasn't such a big hit to our budget," said Susan Mosness, Sweet Grass County commissioner.
Still, that's more than 50 percent of what Sweet Grass County allocated for its entire road budget this year. The county used money it gets from the federal government's Payment In Lieu of Taxes program to fund its share of the Main Boulder River Road work, Mosness said.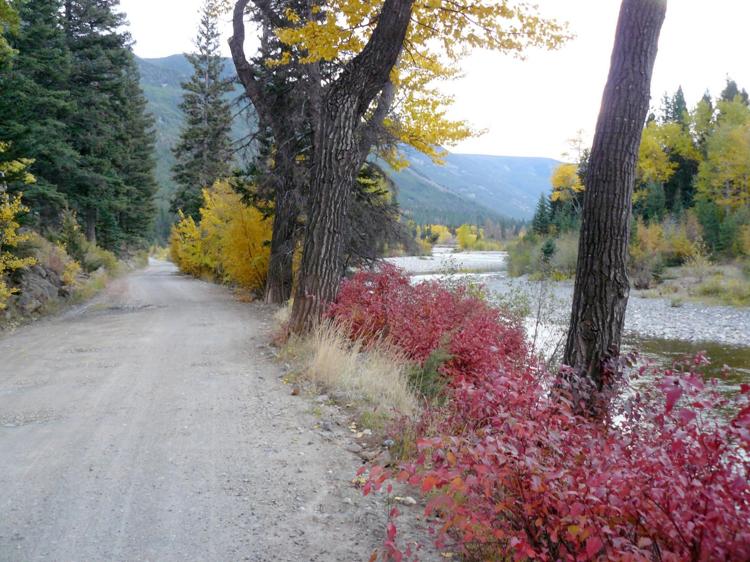 Bumpy road
From the Natural Bridge, a rock outcrop that spans the Boulder River above a waterfall and is a popular stop near the mouth of the canyon, the Main Boulder River Road twists and turns over a bumpy, potholed and rocky surface for about 20 miles before it dead ends at the Box Canyon Ranger Station. From there onward the rugged road that still exists is only open to hikers, horses, ATVs and motorcycles.
In the summer the river corridor — with its four church camps, guest ranch, summer cabins and campgrounds — is at times home to more than 3,000 people. That becomes a concern when everyone tries to leave the area at the same time, like when a wildland fire threatens the canyon.
This summer's roadwork will only spruce up a portion along about 7 miles of that lengthy, teeth-rattling forest route. Although the whole road was included in a 2012 corridor study, the replacement of the bridge, lessening the grade and banking on Chippy Hill and a road widening and turnout near what's known as the beaver ponds have been identified as the highest priorities.
The counties would have to apply for additional funding to improve other sections of the roadway, said Keith Wong, of the Federal Highway Administration, which oversees the work. Mosness said she is unsure if Sweet Grass County will take that step.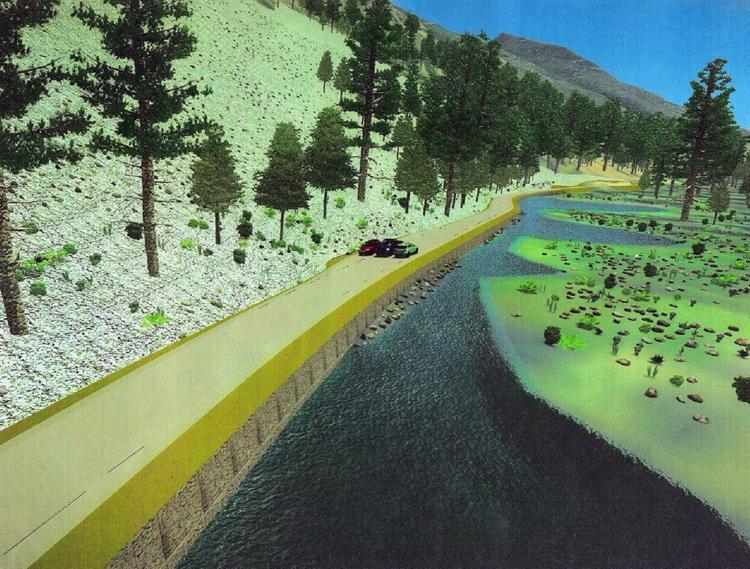 Miffed
Some summer residents along the route were particularly upset that the roadwork will create a 4-foot high retaining wall along the beaver ponds section of the road. They argued that the rock wall would impede fishing by children as well as make it difficult for wildlife like moose to get in and out of the wetland.
Billings landscape architect Dwayne Bondy wrote to Park County Commissioner Bill Berg urging him to rethink the beaver pond work. " … I fear that this wonderful little paradise will be forever changed all in the name of progress," Bondy wrote in an email shared with the Gazette.
"I have talked to people who are upset with what our commissioners have done," wrote Big Timber resident John Novotny in an email to the Gazette. His family has a summer cabin along the Boulder River. "Rightfully so if one cares about preserving certain special naturally beautiful places from unnecessary human infringement."
Novotny said decisions about the roadwork were made by the county commissioners without proper local input. A meeting with Wong, Forest Service personnel and commissioners recently in Big Timber did little to ease the disagreements, Novotny said, but he's tired of fighting.
"This whole project should have attacked problem areas," he said. "Instead they are putting in fish culverts where there is no water."
Although commissioners could make engineering changes to accommodate the local concerns, that would cost additional money since the contract has already been awarded to M.A. DeAtley Construction, out of Clarkston, Washington.
"They were upset it's going to look different," Mosness said. "I think we worked it out. There will be an area for people to get down to the river and fish and for the moose to get out."
The Forest Service is writing a restoration plan for the beaver ponds that would include planting brush, according to Marna Daley of the Custer Gallatin National Forest.
"It is anticipated that within five years the ponds will look very much like they do today," Daley wrote in an email.
Expect delays
During the seven-month construction season, drivers can avoid long delays by going at certain times of the day or week. An electronic sign board will be set up along the road, just outside of Big Timber, to alert drivers to possible road closures.
"The contractors will try to accommodate everyone as much as they can," Mosness said.
Under an agreement with the construction company, the road can be closed Monday through Thursday from 6 to 8 a.m. for up to 30 minutes, 8 to 11 a.m. closed completely, 11 a.m. to 1 p.m. 30 minute delays, 1 to 5 p.m. closed completely; 5 to 7 p.m. 30 minute delays and from 7 p.m. to 6 a.m. closed.
Fridays through Sundays the closures will be less restrictive with the road open from 6 to 8 a.m., 30 minute delays possible from 8 a.m. to 5 p.m., open again from 5 to 7 p.m., and 30 minute delays from 7 p.m. to 6 a.m.