The reminders keep coming as the weather keeps changing: Huge swaths of western Montana's favorite hunting grounds have been hindered by 2017's fire season.
Archers and bird hunters already know, and backcountry big-game hunters will soon find out, how difficult access can be while rehabilitation workers scramble to finish their jobs before snow starts piling up. Many of Montana Fish, Wildlife and Parks Region 2 block management areas and backcountry portals remain blocked by mop-up activity.
"Fires affected a lot of the areas that are relatively close to where people can hunt for the day and get back," said Greg Munther, a retired Lolo National Forest district ranger and now conservation director for Backcountry Hunters and Anglers in Missoula. "There's going to be a lot of activity disturbing wildlife and hunters in the rehab effort. They're working hard to get as much done as possible this fall."
The 160,000-acre Rice Ridge fire east of Seeley Lake closed many popular entrances to the Bob Marshall Wilderness Complex used by early season elk hunters, including the Morrell Creek, Pyramid Pass, Monture Creek and Cottonwood Lakes areas. The Park Creek and Alice Creek fires north of Lincoln closed several more. Lolo Peak fire burned 54,000 acres south of Lolo Creek and across the front of the Bitterroot Mountains. The Sunrise and Burdette fires south of Superior affected many remote parts of the Fish Creek drainage. The Gibralter fire east of Eureka along with the Caribou and Weasel fires forced evacuations and closed almost 40,000 acres of the northern Kootenai National Forest. Around Philipsburg, the Meyers and Sapphire Complex fires complicated many forest access road networks.
Maps of the fire perimeters and lists of road and trail closures can be found on the Inciweb.nwgc.gov site, sorted by state for Montana fires.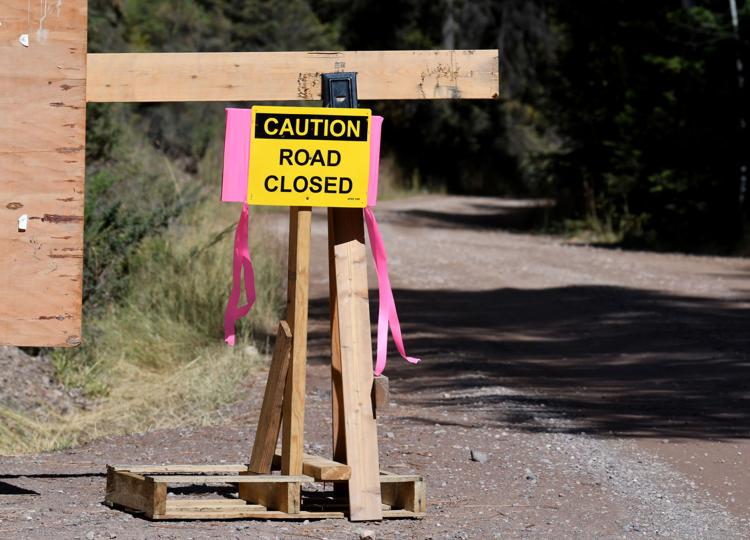 Post-fire activity has also closed several popular block management areas overseen by FWP.
"We have seven BMAs closed in Region 2 right now," agency spokeswoman Vivica Crowser said on Tuesday. "But that could change pretty quickly. And we're out of fire restrictions now, so you can have campfires again. That opportunity wasn't there at the opening of archery and bird seasons."
Regularly updated lists of block management area access can be found on the FWP website.
"The burn-severity maps don't come out for a year, usually," Nature Conservancy lands protection specialist Chris Bryant said of the organization's acreage in the Gold Creek drainage northeast of Missoula after the Liberty fire. "We don't know what the fire did to our ground yet. The initial reports are generally ecologically positive. The folks working on the fire have a bunch of work to do to get roads back in shape after all that fire traffic on them, the dozer lines, and then it rained a bunch."
Roads above the Seven Mile-Gold Creek bridge will be closed for much of October, although Bryant said the goal is to have the area reopened by the start of general rifle season on Oct. 21.
In addition to interfering with heavy equipment repairing fire lines and clearing roadways, backcountry travelers in fire zones have several special hazards to watch for. Still-standing trees can topple without warning if their roots have been burned away underground. Denuded hillsides can turn into mudslides after a fall rain. Trail signs and other landmarks have vanished, while dozens of new firefighter trails can present confusing reference points.
On the other hand, a forest fire can help hunters.
"As soon as green-up hits with the new forbs (underbrush), you'll see elk focus on those burned areas," Munther said. "They'll retreat to unburned areas in the daytime. I've seen bears and elk and deer all focusing on burned areas as soon as it greens up. And this last couple weeks of rain have brought in the forbs."