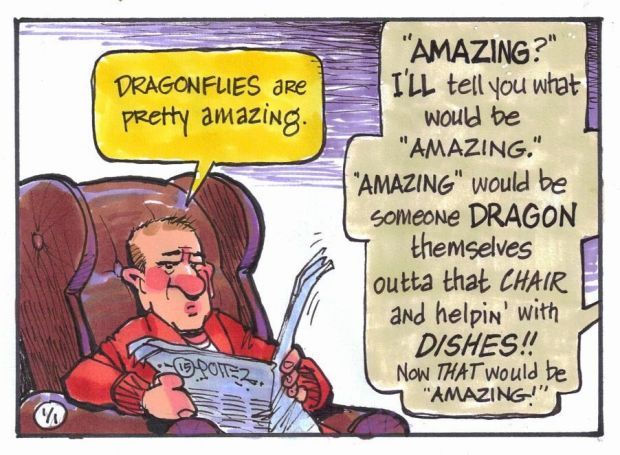 We take a lot of things for granted that some scientists spend a lot of time thinking about. One of those things is called "complex control."
You are capable of complex control – information processing that allows your brain to figure out how far your arm should reach to pick up your glass of milk, how heavy that glass of milk might be if it is full compared to when it is empty, and how your arm would work with your hand to grasp the glass and raise it to your lips.
This is complicated stuff that scientists used to think only animals with backbones, called "vertebrates," were capable of doing. Turns out they were wrong.
Scientists painted marks on a dragonfly so they could track its flight as it tried to catch flying prey. They used technology similar to what moviemakers use when they are creating animated films, as well as high-speed video to record the flight.
What the scientists discovered is that the dragonflies were not simply moving to intercept their prey like a guided missile would hit its target. The flies were adjusting their bodies in flight in a way to allow them to sneak up from underneath their prey, catching it in a basket they form with their legs. During flight, the dragonfly constantly keeps its eyes on its prey, like crosshairs focused on a target.
GazOutdoors Blog
Brett French, the Gazette outdoor editor, brings you great outdoor info, advice, and events in addition to what you get in the Billings Gazette.
Contributors

Outdoors editor for the Billings Gazette.
All the news from the outdoors scene, delivered to your email inbox daily.
Outdoors Links