CROW AGENCY — Hundreds of friends, family and other Crow tribal members gathered in Crow Agency Wednesday morning to honor two victims of last weekend's shooting at a house in Lodge Grass that left three dead and two injured.
Leslie "Frank" Nomee Jr., 27, and his wife Denise Stewart Nomee, 25, were laid to rest on Wednesday in Lodge Grass after a ceremony that lasted more than three hours at the Spirit of Life Foursquare Church in Crow Agency.
Nehemiah Brokenrope, 30, another Lodge Grass resident, was also killed in the Friday shooting.
While much of the community conversation since the homicides has focused on measures to push back against the rise of violent crime on the rural Crow Reservation, those who spoke during the funeral service focused instead on the two young lives that were abruptly cut short.
"If there was ever a time the Crow people needed each other, it's today," Donald Spotted Bear III, one of Denise Nomee's brothers, said during her eulogy. "Don't let how they died define who they were in life."
Much of the ceremony, including prayers and portions of the eulogies, was delivered in the Crow language, as the speakers addressed about 550 attendees from behind a pair of closed wooden caskets covered with blankets and flowers.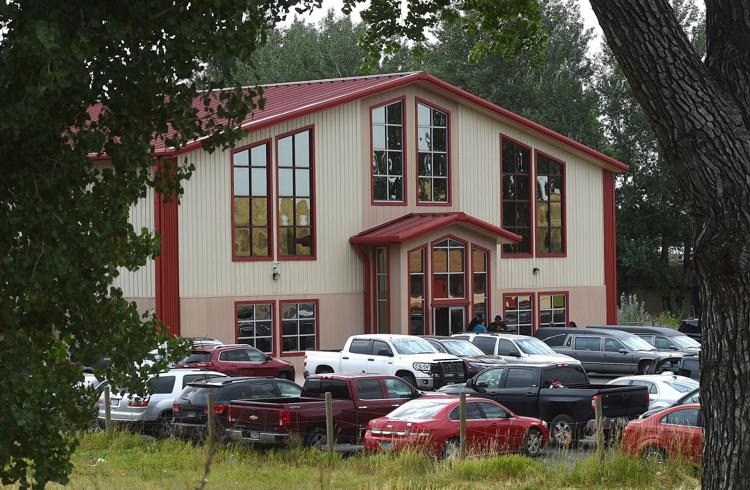 Spotted Bear recalled growing up on his family's ranch with Denise Nomee, remembering her as a "feisty" and athletic little sister who excelled at basketball and continually picked fights and wrestled with her brothers.
"Being the woman that she was and the Crow woman she was, she was the life of her family," he said.
He called Denise a dedicated wife and mother of three.
"Whatever she did, she did it with all of her heart. She did it to the utmost," he said. "She made sure that she took care of her husband and her little girls."
He also described Frank Nomee as "a gentleman" when he began courting Denise in junior high school, always showing up at the front door with his grandpa as a chaperone. Raised in the Sioux Pass area, he was described as a dedicated outdoorsman, known for his love of hunting and his horse riding skills as a member of a local Indian Relay team.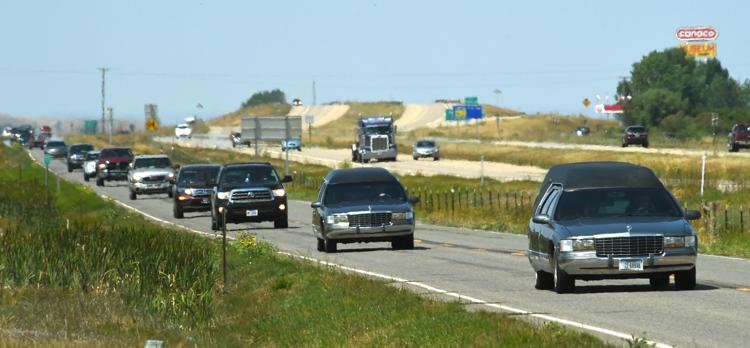 Pastor Myron Falls Down officiated the ceremony, offering a sermon that urged the Crow people to unite in faith in the face of crime and other social problems affecting the tribe.
"The body is hurting today. There's brokenness in the Stewart family. There's brokenness in the Nomee family," he said. "Because of your praise, God will show up, and healing will take place."
Spotted Tail also pleaded for unity after the tragic shooting and asked the community to help care for the couple's three children.
"Let us, as family and relatives, help each other to raise these little girls," he said, adding, "Our people are hurting, our family is hurting, but above all, let us come together."