A jury deliberated for roughly three hours Thursday before convicting Tristan James Morales of sexual intercourse without consent.
Morales, 22, was charged in June with raping an 8-year-old. Initially charged with witness tampering, the second charge was later dropped.
The trial started Monday in Yellowstone County District Court in front of Judge Rod Souza. State law required a unanimous verdict.
Morales has maintained that he sexually assaulted the child in 2012, but not in 2017, the date for which he was charged.
Morales' attorney, Gregory Paskell, said in closing arguments that testimony given Tuesday by the "young lady," the 8-year-old, was not credible.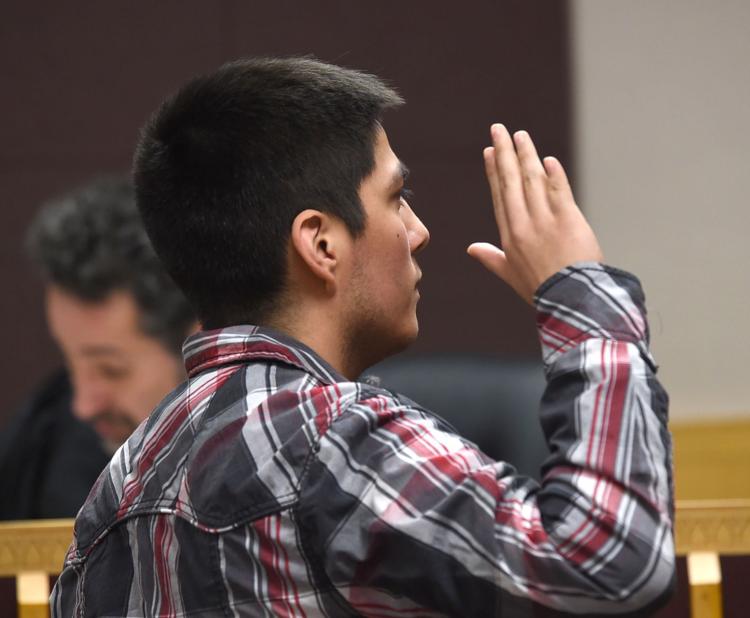 "Little girls tell stories," he said. "Little children tell lies."
The defense attorney argued that the description the child provided of the incident for which Morales was charged took place in 2012, when she was 3 years old. The 2017 date, he said, was given to her by law enforcement, her father and others.
"You create the date and the little girl fills in the blanks," he said.
Paskell acknowledged the trauma the child underwent during his client's molestation of her in 2012, and argued that the details she recounted to law enforcement in her April 2017 interview were so precise, even though they pertained to an event from five years ago, because they were from a traumatic event and people remember details from traumatic events.
Paskell also said the reason the child was making the rape allegations now, five years after the incident, was that she was angry with Morales for selling a video game console she liked to play.
"She's mad because the Minecraft has gone away," he said, referencing a popular video game.
In closing arguments for the state, prosecutor Michael Ellinghouse attacked the defense's reasoning, saying the child would not choose to undergo invasive forensic exams, traumatizing interviews and public testimony simply because she was upset about a video game.
"Is that believable?" he asked the jury.
Ellinghouse also said the defense's time frame was not credible, for several reasons.
In the forensic interview she gave in April 2017, the child told sheriff's detectives she had been playing a video game immediately before the rape, and that the day afterward she had played with a younger sibling who had not yet been born in 2012.
Morales testified that in 2012 when the child was 3, she watched others play video games but could not play them herself.
The prosecutor also underscored the fact that Morales had researched legal repercussions for sex crimes in Montana and found that the penalties were less stringent in cases without penetration, and for defendants younger than 18, as he was in 2012.
Sentencing will likely be scheduled for late February or early March.