If clothes help make the man, dozens of Billings job-seekers will stride confidently into their next interview after Thursday's Suited for Success event.
"This is how I plan to present myself," said Chris Gifford, 33, an Army veteran who hopes to soon land a job as a programmer. HRDC had just outfitted him from the neck down in a new shirt and tie, sweater, slacks and dress shoes — all free. "How I'm dressed will give me confidence."
Alex Hansen, a Pathways instructor with Easter Seals and Goodwill, said the giveaway "removes another barrier to long-term employment. You can't look like a young professional unless you have a young professional's wardrobe."
Donated dress shirts, jackets and slacks, as well as sweaters, shoes and socks were separated by size and hung in HRDC's basement, which is normally a conference room. Four makeshift changing rooms were made available, and HRDC staff showed clients and other job hopefuls the plentiful choices arrayed.
Ashley Smith tagged along with her boyfriend, Hayden Bruder, after the couple, who had been living in their car with their cat and its litter box, learned they had just been approved for housing.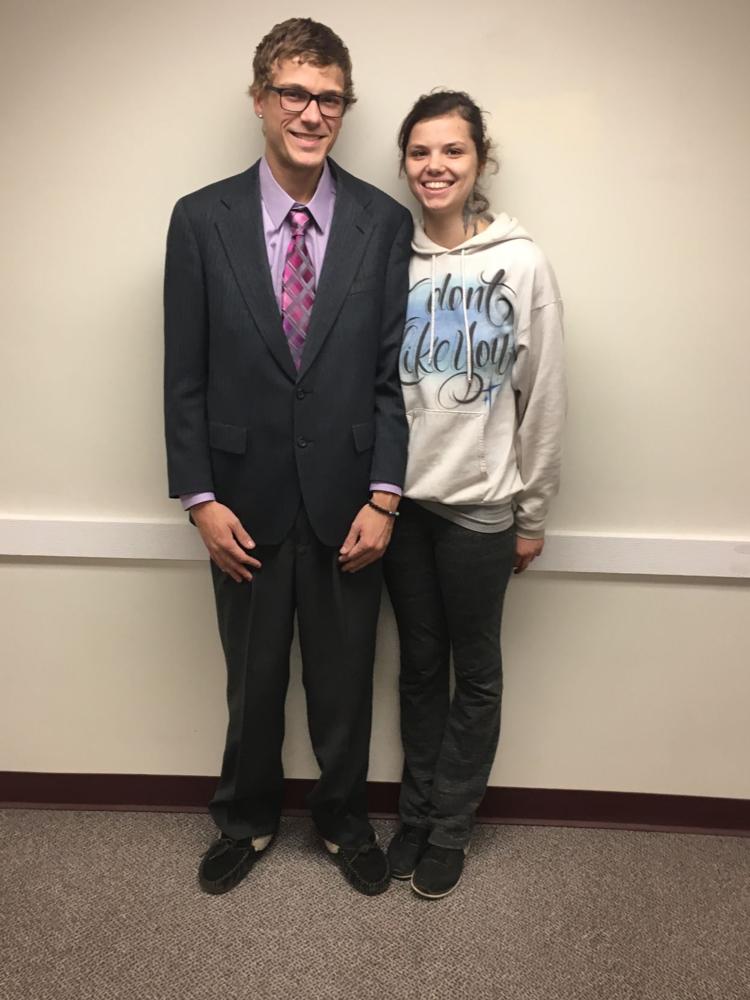 Smith has experience working in restaurants, and she was grateful that Bruder received a sharp suit Thursday so that he too could be appropriately clothed for his next restaurant interview.
Each year during July, The Men's Wearhouse collects new or gently-used dress clothing from its customers. HRDC augments that clothing with other local donations. One anonymous donor gave $500 to allow Liz Harding, HRDC's marketing and public relations specialist, to purchase 20 gift cards to a Billings shoe store. Another donor and friend of Harding, Metro Realtors' Tim Mascarena, held a fundraiser that netted HRDC 84 pairs of dress socks.
After helping put on about five Suited for Success events in past years, Harding has learned a thing or two. People going home with a new tie sometimes don't know how to tie it; Harding not only had a one-page diagram of how to get the job done, but she sent several men home with a tie she'd pre-tied for them.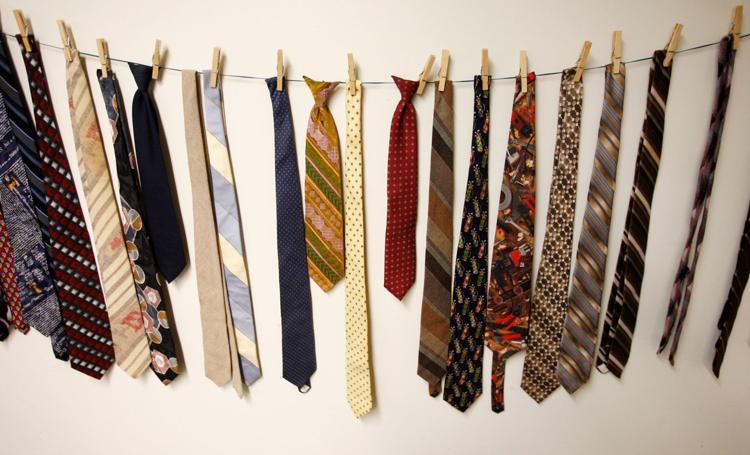 The giveaway began at 9 a.m., and the first customers were Alternatives Inc. program participants.
Last year, HRDC, a community action agency that serves low-income clients in five counties, including Yellowstone, gave away nearly 200 outfits to about 100 people.
During Thursday's event, 55 men were outfitted with about 325 clothing items or accessories, including belts and ties.
"A big part of what we do is employability and training," Harding said, adding that The Men's Wearhouse selected HRDC as its partner because of the agency's programs "provide job-ready skills and training to disadvantaged men and women entering or re-entering the workforce."
Nationally, The Men's Wearhouse, which has a Billings store at 2350 King Ave. W., reported it received more than 322,000 items, which the company donated to its nonprofit partners.