Gemma Marie Davey apparently couldn't wait to be born.
"She really wanted to be the first baby," Ian Davey said of his 10-hour-old daughter, resting quietly in the arms of her mother, Laci, at St. Vincent Healthcare's maternity ward in Billings.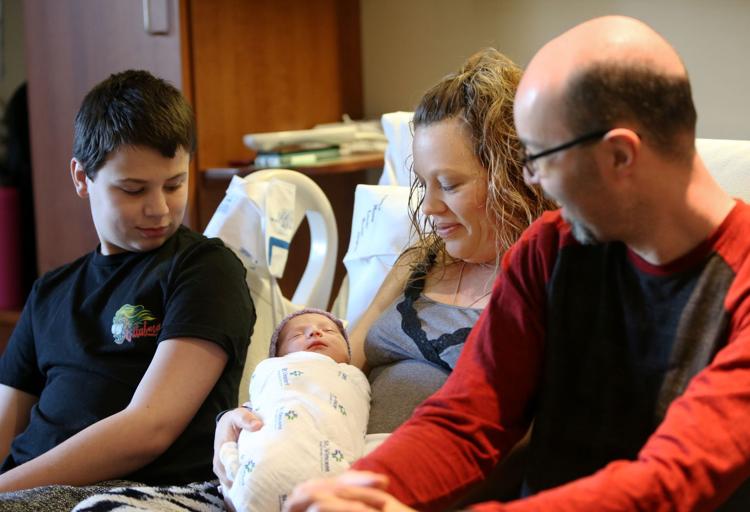 Gemma Marie was born almost two weeks early, but the first hospital-born baby in 2018 arrived Jan. 1, at 1:41 a.m., as a healthy, 6-pound, 3-ounce girl.
Laci told local media crowded into her hospital room later Monday morning that the new year didn't dawn on her until after her delivery.
"I just wanted it to be over," she said.
Sunday night a marked change from the couple's previous New Year's Eve, when Ian said they turned in at about 10 p.m. As of 11 a.m. on Monday, they had only managed to snatch a couple hours of sleep earlier in the morning.
Laci expressed relief that the delivery had been brief compared with that of her older child, 13-year-old Gabriel Davey. Still, she could have done without the snow-packed roads during the 10-minute drive to the hospital Sunday.
"Bumpy roads were not kind last night," she said.
Just a few blocks away, Billings Clinic was also the site of a New Year's Day birth Monday morning.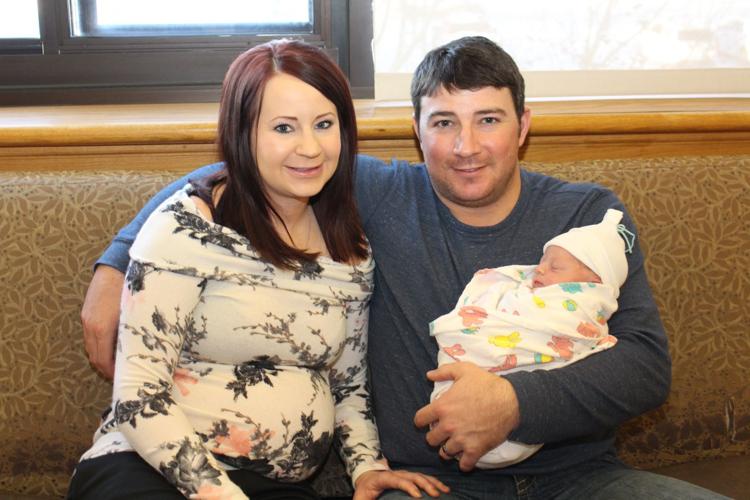 Colson Grice was born to parents Kelsey and Travis at 11:39 a.m., according to a statement from hospital spokeswoman Arianne Snyder.
Although the delivery was also relatively short, the couple had to drive from Worden, more than 20 ice-covered miles away.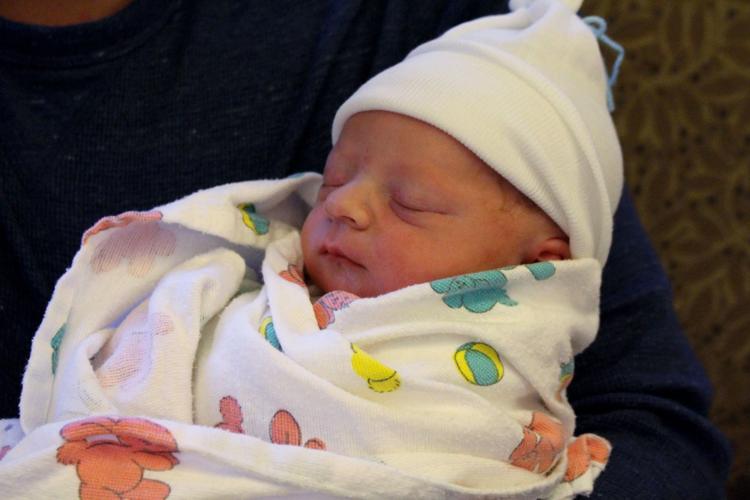 "They say they are glad to have made it, especially with the road conditions," Snyder wrote.
Colson Grice is also a second child, following his three-year-old brother, Gannon. Colson weighed 7 pounds, 3 ounces when he was born, according to the hospital.