Bud Luckey, the Billings native who created iconic characters for Pixar and Disney, died Saturday. He was 83.
The Oscar-nominated animator died at a hospice facility in Newtown, Connecticut, according to the Hollywood Reporter, who spoke with Luckey's son, Andy. The animator had been ill for some time.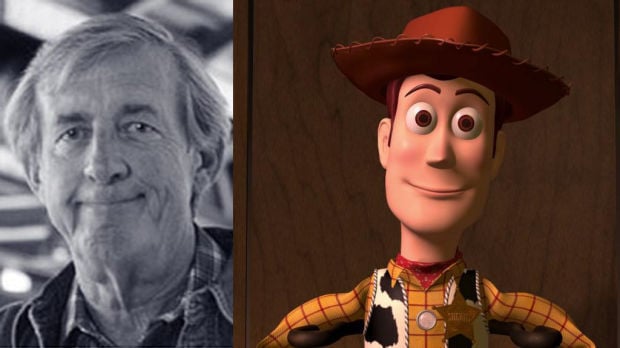 Luckey created Woody for the 1995 movie "Toy Story" and was a character designer for the 2006 movie "Cars." He was also a character designer and story artist for "Monsters, Inc." in 2001. He produced the "Teenage Mutant Ninja Turtles," a cartoon series from the 1990s. Luckey's animation work also included the 1961 TV series "The Alvin Show," featuring Alvin and the Chipmunks.
The Billings native was the voice of Eeyore in the 2011 movie "Winnie the Pooh," Rick Dicker in the 2004 movie "The Incredibles" and Chuckles the Clown in the "Toy Story" film series. 
The animator's Oscar nomination was for "Boundin," a Montana-inspired short film featuring a forlorn lamb and a mythical antlered rabbit known as a jackalope. Luckey wrote and directed the short film.
"The most pathetic, sympathetic character I could think of was a sheep after he'd been sheared, out in the rain. I started there," Luckey told The Gazette in 2004.
The jackalope lends the sheared lamb some advice on how to pull through the crisis. As the film plays out, Luckey accommodates the action with a western waltz played on his banjo. His voice narrates the film.
The setting is a place "on a high mountain plain, where the sagebrush arranges a playground south of the snow." Rainbow trout jump in the creek against a backdrop of snow-capped mountains, but the landscape mingles scenery from Montana's prairie with images of the Southwestern desert.
After the lamb loses his magnificent fleece, he takes a teasing from his prairie peers.
"The schoolyard kids who kind of laugh and ridicule him, those are the prairie dogs," Luckey told the Gazette. "My grandparents had a little homestead out at Canyon Creek, and there was a prairie dog town out there."
"Boundin" won the 2003 Annie Award from the International Animated Film Society.
Lucky told the Gazette that his cartooning started with a broken stick and a piece of chalk on the sidewalk in front of his Billings home.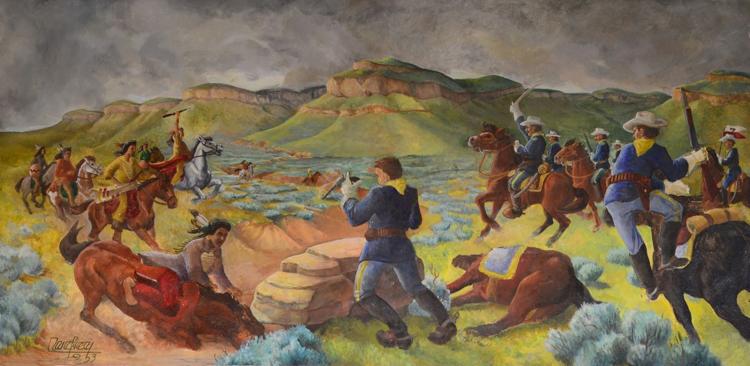 Luckey visited Billings throughout the years, including a 2005 appearance at Saturday Live, a fundraiser for public schools. Luckey attended Broadwater Elementary.
In the 1960s and 1970s, Luckey created animated films for "Sesame Street," teaching kids to count, including "The Alligator King" and "The Ladybug Picnic," both Sesame Street classics.