A jury ruled Wednesday that a Billings officer was justified in shooting and killing an armed man in 2016.
The decision was announced after more than six hours of testimony at a coroner's inquest. Big Horn County Coroner Terry Bullis presided over the hearing at the Yellowstone County Courthouse.
The Yellowstone County Sheriff's Office investigated the death. The jury's ruling means that the homicide was non-criminal.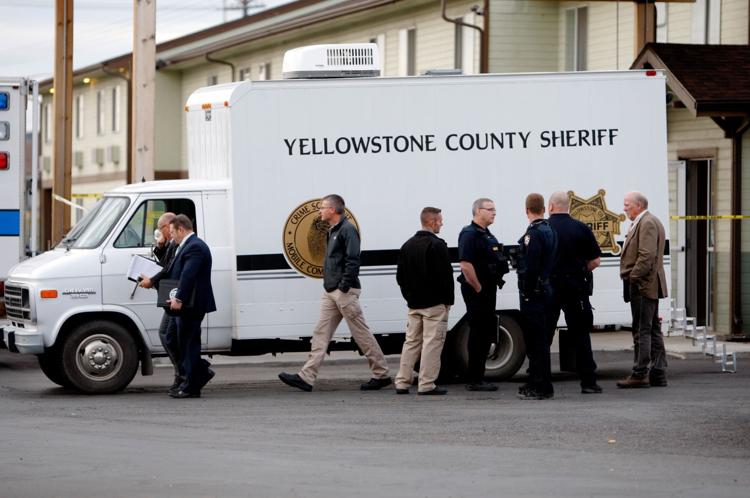 On Oct. 27, 2016, Billings police officer David Raschkow shot Kyle Killough, a 32-year-old man from Gillette, Wyoming, at the end of a standoff at the Billings Days Inn hotel. He died later in a hospital from the three gunshot wounds.
The standoff lasted roughly 25 minutes but escalated in moments. Testimony from officers at the scene and investigators who reviewed the case said that Killough was rambling, rarely responsive and paranoid. A toxicology report indicated that he used methamphetamine before taking over the hotel's front desk area.
The desk clerk working that night left to a manager's office and called the police at around 4 a.m. after seeing a gun's magazine in Killough's hand. Three officers arrived at first, trying to figure out what Killough wanted. One of the officers reached for the door to the desk area.
"He raises his left hand, and he's holding a Glock pistol," said officer Moses Richardson, who was first on the scene.
After seeing Killough's gun, the officers called for more help. They spent most of the roughly 25 minutes trying to separate Killough from the weapon, according to audio released at Wednesday's hearing.
Killough sat at the clerk's computer for most of the time, his back turned to the officers. He talked about oilfield work. He said that he felt he was under surveillance. He described his gun to the officers and told them to get back. He was described as nonsensical at times.
"Very agitated," said officer Tony Jensen, who was also at the scene. "Comments about us — officers that were there — not being real police officers."
Then at one point, Killough stood up and turned toward the officers. His gun remained in his hand. Officer Raschkow, who responded to cover with a rifle, fired three shots from a vantage point he took on the nearby stairway.
"I see him come to the desk and his left hand starts to come up," Raschkow said on Wednesday. "And I felt my rifle shudder. And I heard it."
Deputy Yellowstone County Attorneys Ed Zink and Julie Patten, who led the hearing, called multiple officers, Police Chief Rich St. John and Montana Law Enforcement Academy instructor Mike McCarthy to testify on the decisions made by Raschkow.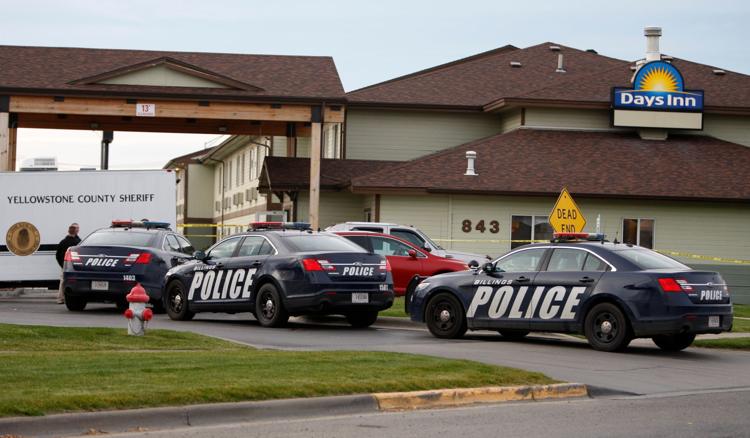 All of them indicated that the Billings officer responded to a potentially deadly threat. Killough's handgun was later found to be loaded.
"I think if he waited, it could have been a worse outcome," McCarthy said.
Killough's family traveled to the hearing from New Mexico. His mother, Jan Urioste, said that they knew Killough to be much more loving and intelligent than the person the Billings officers met.
But the three family members at the hearing said that the Billings officers acted reasonably and did the best they could in the situation.
"My son made a terrible mistake," said Killough's father, Gordon Killough, "and paid for it with his life."