Two semi trucks crashed on the interstate Saturday morning, creating a temporary complete blockage of eastbound traffic about eight miles east of Columbus, according to the Montana Department of Transportation. 
A wrecker was on scene as of noon and a single lane of traffic had opened up by 1 p.m., according to Montana Highway Patrol Trooper Brett Riesinger. Both lanes of traffic were moving again by 3 p.m.
The crash occurred shortly before 11 a.m. when a semi rear-ended another semi in the driving lane, Riesnger said. Whiteout conditions at the time prevented the semi driver from seeing the truck in front of it.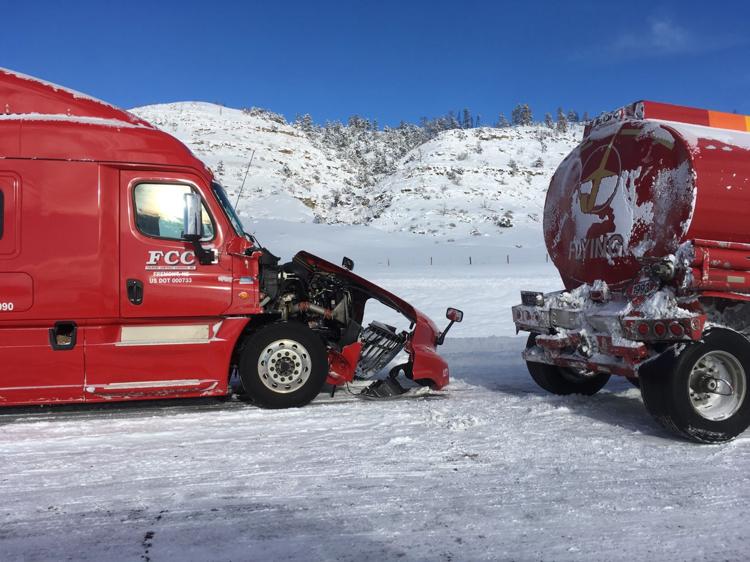 The crash resulted in no injuries. The collision caused the semi that was struck to swing out across both lanes, with its trailer in the passing lane.
"Road conditions are not...they're not good," Riesinger said. "The driving lane is fairly clear but there's still quite a bit of drifting snow and ice spots in the driving lane." 
The passenger lane is snowpacked, Riesinger said. "If you pass you're going to get snow kicked up and you won't be able to see anything."
The crash is located at mile marker 417.
Road conditions from Park City to Reed Point Saturday were designated "severe" by MDT, the worst rating for road quality before a road is shut down completely.