Elder Grove School Principal Nathan Schmitz bustled into a meeting at A&E Architects about 10 minutes late, and for a fitting reason. He had to line up new lockers for an influx of new students that was almost double what already rising projections called for.
"We're ordering and installing new lockers as fast as we can," he said.
The K-8 school district on Billings West End is looking to find a more permanent solution to growth issues than squeezing in extra lockers, and school officials plan to bounce expansion options off the community at a Sept. 14 forum.
The school surveyed parents, teachers and community members last school year and held a series of meetings trying to determine what would be priorities in a school expansion. The factor that rose to the top was class size — maintaining Elder Grove's country school roots even as surrounding farmland turns into houses.
But the district's current campus, a patchwork of buildings including the original schoolhouse, is rapidly filling up. When a 2012 expansion was completed, district officials hoped the school would hold about 467 students, based off class sizes of 17-20 students.
Instead, enrollment is at about 630 students so far this school year. There's still about 50 students of wiggle room for OPI accreditation standards, but 10-year projections show school enrollment reaching 1,000 students. And the projections were far too low this year.
With a small eighth-grade class moving out and a large kindergarten class moving in, plus other new students sprinkled across other grades, the district has about 40 students more than projected. The possibility that already-skyrocketing projections are too low has added extra urgency for school officials.
At the Sept. 14 meeting at the Elder Grove Middle School gym, officials will present a trio of expansion options and explain how growth projections affect the current campus. The options, developed in conjunction with A&E Architects and K-12 Consultants, are evaluated depending on how they meet goals like small class sizes, more elective class options, green space, athletic faculties and, of course, cost.
Elder Grove has about $14 million to work with based on limits set by state law. Based on that limit and goals established in the survey and community meetings, school officials plan to pitch an option to build a new middle school on a new plot of land as the best way to grow. Other options include filling up the current campus with more expansion or building a new elementary school on a new site.
It's unclear exactly when a bond could be put on a ballot by school trustees, but they want to have community support for any initiative. Local school tax raises are often tough asks in Eastern Montana, while some urban communities in Western Montana pass them like clockwork.
A 2015 building reserve levy offered by Elder Grove to raise money to purchase new land for a potential expansion failed. The district has a largely residential tax base, meaning that increases fall heavily on homeowners. 
Without a bond, the district could face limited options. They could approach state accreditation class size limits next year and exceed them soon after, jeopardizing the school's accreditation status.
Superintendent Justin Klebe recently discussed how sending seventh- and eighth-grade students to School District 2 would work, but the process could get messy; students wouldn't be guaranteed to end up at the same school, and Elder Grove taxpayers would be hit with automatic taxes for tuition and transportation, as allowed by state law.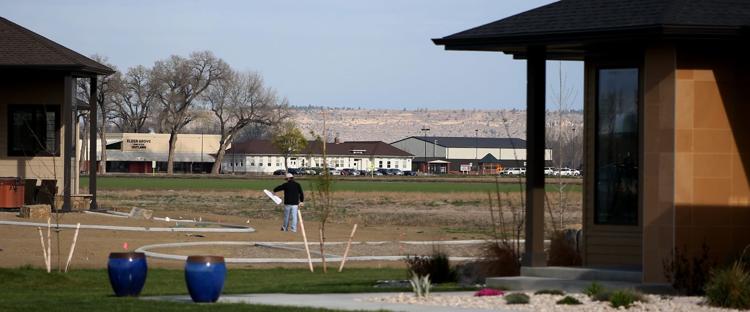 Klebe also asked state education officials about the possibility of combining districts, whether with SD2 or another nearby elementary districts. It would require voter support, and it too could result in a tax raise; the combining districts would have to use the higher locally voted tax contribution of the two. Elder Grove's is barely above the state minimum. Other districts are closer to the state maximum.
Either of those options could compromise local control over how tax money is spent, school officials said, as Elder Grove could be absorbed into a larger voting area like Billings.
There are other what ifs, like adding modular classrooms or eliminating the library and computer lab to use as classroom space. But neither of those provide long-term solutions to unabated growth.
School officials plan to hold a mock-vote among attendees at the upcoming meeting, hoping for insight between expansion options — confirmation of their preference to build a new middle school, or a pivot to one of the other plans.
Trustee Rich Pope, who will help deliver a presentation at the meeting, has a phrase he uses to sum up the school's future.
"We can't vote down growth."