No one knows what Frederick Golding was doing near the railroad tunnel near the Rims. 
The tunnel, which today is not far from some of Billings' most expensive houses, was far out of town a century ago.
And Golding was snooping around.
What he didn't know was on the night of Sept. 12, 1917, a small band of U.S. Army soldiers had been placed to guard the tunnel as part of the homeland defense during World War I.
They had caught the German-born Golding poking around.
Besides being in the wrong place at the wrong time, Golding had made the mistake of asking how many men were stationed with Company M to guard the tunnel.
That was enough to get Golding arrested and hauled into town for questioning. There, he was forced to swear his allegiance to the United States as county officials looked on.
"I swear my allegiance to this country and I am loyal. It is my obligation," he said.
He had been detained on suspicion of being a German spy. The Billings Evening Journal later recounted that he had seemed to be "well acquainted with officers in the German army."
The article that chronicled Golding's brush with the Army was placed right below news of the new foundation that was being placed downtown for the Hart-Albin building.
Back to Ellis Island 
What Golding experienced began to be common. He was one of the first to be hauled in and forced to defend his allegiance. Some who were hauled in would face time behind bars.
A century ago, patriotism in Billings turned vicious as lives and families were ruined in the name of loyalty. 
It seemed like everywhere Magic City residents looked there was either a Wobbly — a member of the Industrial Workers of the World union — or a spy.
As Golding was being questioned, Billings was preparing to send three other men to Chicago and then on to Ellis Island to be housed there for sedition. Once a symbol of new life and freedom for millions, Ellis Island had been turned into a holding camp during World War I for those about to be deported. 
One of those men going to New York was Billings resident Carl Baask, who had been convicted of sedition for saying "insulting remarks" at the time of a Liberty bond sale. Those bonds raised funds for the war effort, and leaders strongly urged folks to purchase them as a sign of loyalty and patriotism.
Baask had apparently refused to pony up.
Instead, Baask allegedly made "incidendiary statements about the country, the flag and the president." The Billings Evening Journal reported "a near-riot" took place when a former journalist from Dallas overheard Baask and knocked him "into insensibility."
As the war effort began to spool up, Billings reached a near-militant brand of "super patriotism" and paranoia.
To suppress "anti-American" Germans or anyone else who would carry out "Kaiser Bill's" plans, the Billings Rod and Gun Club announced it was forming a local group of "National Association of Shotgun Owners" who would assist local authorities if there was an outbreak. It was part of a larger national effort being led by composer John Philip Sousa, and letters were being sent across the country to prepare against "possible riots organized by treasonable persons." The local members planned practice sessions, and had forwarded plans to Sheriff Stone Matlock and Billings Police Chief Bert Talgo.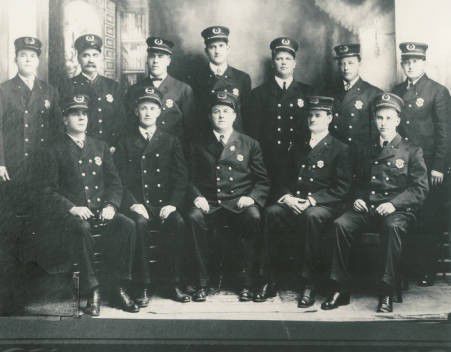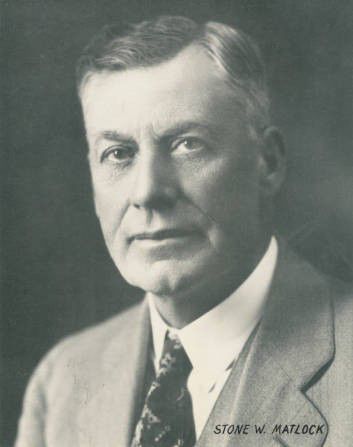 The newspapers got into the action as well.
The Billings Evening Journal preached that anyone who even questioned the war effort should be made a suspect. It called Germany, along with Japan and Mexico, pariahs and said that Germany deserved to be "slain as a mad jackal is slain." It even called for the removal of Sen. Robert LaFollette of Wisconsin, who raised concerns about war with Germany, a view not so out of line in his home state, where large numbers of German immigrants had settled.
"Today, La Follette and all who preach his gospel are convicted of adhering to a vile and unprincipled enemy. And that is treason. How long, in the name of patriotism, will it be before retribution descends upon them?" the Billings paper wrote.
Meanwhile, it went on to demand that the 12,000 resident aliens in Montana be drafted immediately — something that had been made impossible by order of the military. 
"They are slackers, fattening on the wealth of America, evading military service on a flimsy technicality that a few well directed blows will tear down," the Evening Journal opined. 
'Student soldiers'
The wartime spirit had trickled down to the schools. The Billings Public School Board had introduced military training for all high-school-aged boys. The board mandated compulsory physical training and called the new military exercises "high school cadet battalion." Calling the boys "student soldiers," the Evening Journal started a series of daily articles to detail — sometimes in painfully precise terms — how the corps worked. The newspaper even printed an excused absence slip for parents to cut out — clip like a coupon — if needed.
The military culture had spread to the classroom as well.
"Even now the girls as well as the boys enter the classrooms in military style, take seats at a command, march out of the rooms and building in single file, are dismissed in similar fashion and the free-for-all-go-as-you-please order is reported as among the lost arts," the paper recounted.
Separate the patriots from the traitors
The next large Liberty Loan drive came on Oct. 11, 1917. Apparently more patriotic than the first, it pushed the idea that unless someone donated generously to the cause, the person may be an enemy.
"There is no better opportunity than this to separate the patriots and the traitors. It is a thing hateful to write but there is in Billings and Yellowstone County a percentage who are lukewarm in their patriotism, and a smaller percentage who are distinctly pro-German. There is little difference between them. The man who is not an aggressive patriot may be as dangerous a factor in the long run as the one whose sympathies lie completely with Germany," the paper preached.  
The paper discounted talks of peace, and dismissed concerns about the draft.
"There even will be babblings of the brotherhood of man — as though such a state could be attained with Prussianism in existence." Any of these sentiments, the paper warned, was all the proof needed to demonstrate the speaker was the enemy. "The speaker is a man who is not with America, and therefore must be against her."
The paper admitted there was not much that could be done with such traitors, except to make them pariahs and outcasts.
And that's when one group set out to put those words into action.
The Third Degree
Citizens formed a "Third Degree" committee. This group of "leaders" from around town numbered as many as 100, and likely took their name from the Masons whose most intense questioning before initiation was called "the third degree." 
"At a meeting of the committee last night, it was decided to give slackers until tomorrow night to subscribe or in case of undersubscription to bring their purchases up to a figure adequate to their means," the Evening Journal reported.  
The slackers would be notified in person or in writing. The Third Degree committee threatened that if the "slackers" didn't respond, "steps will be taken to bring about their expulsion from any lodge, church or club with which they are affiliated."
Then, the Third Degree committee threatened to boycott business, and public office holders were threatened with expulsion.
While reports said all the members of the Third Degree committee were "well known," only a handful of leaders were ever named in print.
Meanwhile, Billings newspapers pledged to print the names of any of slackers under the heading of "German sympathizers."
The Third Degree committee, led by O. King Grimstad, asked that any information of liberty bond subscription problems be forwarded to the self-appointed group.
Billings organizers set out to sell more than $1 million in liberty bonds ($16 million in today's dollars). It had even implemented a "blue card" system — names of people who had been labeled "slackers." The committee hadn't been content to stop at individuals, determining that local clubs and organizations had better pay up, too.
In response to the zealous fundraisers, the United Mine Workers gave $5,000 on behalf of coal miners. The Odd Fellows gave $1,600. Neither had been on the "blue card" list, but coughed up funds just to be safe.
Enemy spy planes
To add to the hysteria, Billings was awash in rumors of "enemy spy planes" visiting the area.
"Reports of the presence in the neighborhood of Billings of a mysterious airplane, supposedly piloted by an alien enemy, startled many residents of the city last night," the Billings Evening Journal of Nov. 3, 1917, reported.
Residents said they saw the plane between Billings and Laurel. They reported it landed northwest of Billings. On the same day, Helena also reported a mysterious plane flying for four consecutive nights there.
"The airship has been fired upon from some points within the city, with what results is not known," the newspaper said.
Planes being flown by enemy pilots, German being taught in schools and slackers were just about enough for the patriotic crowd in Billings. Something, community leaders urged, must be done.
Two leaders and a butcher 
Things reached a crescendo on Nov. 9, when the Third Degree committee gathered to put a stop to the "Prussianism" and "kaiseresque" actions.
The group targeted Herman Schwanz, Curtis Oehme and Edward Kortzeborne Sr. The idea was simple — make them outcasts and make them examples.
The Billings Evening Journal assured residents that the Third Degree mob action was done "without disorder" and the delegation was "representative of best citizenry."
Thomas Arthur gathered the delegation at the Grand Hotel while George Benninghoff stirred the crowd and "was loudly cheered for his patriotic utterance and acts in the past and in the present."
Ironically, the paper said the committee had decided to take action and "lay a firm hand on pro-German sentiment in Billings at the time in order to prevent violence on the part of patriotic citizens later." In other words, the terror was just a vaccine against future violence.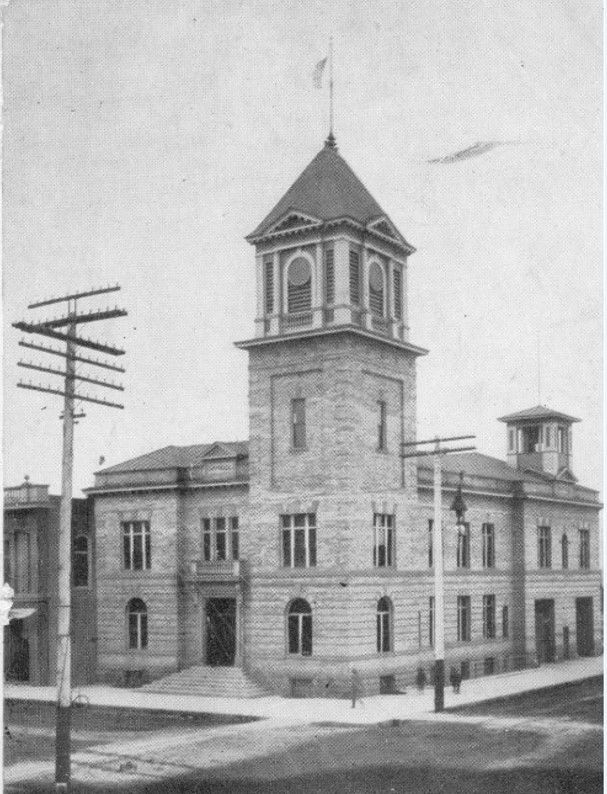 The committee stormed the city council chambers. Mayor William Johnston suspended the rules of the city council meeting so that the committee could be heard. Arthur called City Councilman Herman Schwanz's words and deeds "traitorous" and said that he was a "highly undesirable member" of the community.
Schwanz had moved to America with his family when he was 2, and had lived in Billings for nearly 20 years.
"We appear before you tonight to ask for the resignation of one of your members as councilman. Failing in this, we shall ask this council to pass a resolution asking Herman Schwanz to tender his resignation," Arthur thundered.
Turning to Schwanz, Arthur said, "Mr. Schwanz, we do not believe that when you made your oath of allegiance to the United States government, you meant a word of your promise. If this country depended such men as you for salvation in any crisis, we tremble for the safety of this great nation. Herman Schwanz, we now ask you to resign and we desire a direct statement from you here and now as to whether you will comply with our request."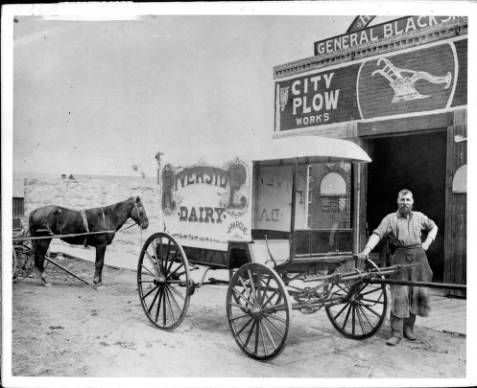 Schwanz watched the proceedings. The paper reported that he sat back in his chair and turned pale. He held an unlit pipe between his fingers.
"I have been a citizen of the United States for practically my whole life. There is no man living who can truthfully say I have done or said anything inimical to the United States," Schwanz began. "I have lived in Billings for 22 years and have been a good citizen and a man among men."
He said that he could not meet the liberty loan committee's demand of $5,000 — a figure that today would total more than $96,000.
"I was not in a position to subscribe that much," he said. "My money is tied up in business enterprises and at the time I simply was not able to comply with what looked to me like an arbitrary order."
At that point, Grimstad objected and said that Schwanz had refused the first soliciting committee and the second. However, Grimstad admitted that Schwanz had purchased liberty bonds two days before the committee stormed the meeting.
Tensions were rising in the city council chambers.
Benninghoff, who had stirred the crowd with a patriotic speech, now tried to calm the tense meeting. 
"We desire to make no disturbance," Benninghoff said. "While laundry girls and stenographers working at meager wages were subscribing to bonds, Mr. Schwanz thoroughly demonstrated that he is an undesirable citizen by refusing to subscribe even to a $50 bond."
But the Third Degree committee wasn't finished.
The mayor added insult to the mob injury.
"Mr. Schwanz, since you desire to resign, it would be better if you put your resignation in the form of writing so that we may have a record of it," Johnston said.
The clerk started drawing up the resignation.
The chambers fell silent and the crowd watched. The reporter for the Billings Evening Journal noted the only sound was the scratching of a pen. The clerk handed the paper to Schwanz, who signed it.
The clerk then read the roll and the council unanimously accepted Schwanz's resignation.
One down, two to go
Then the committee announced it was going to demand the resignation of local architect Curtis C. Oehme from the state board of architectural examiners.
This may have come as a shock to residents because just two weeks before that, Oehme had been given public praise for volunteering to sign up for service.
In fact, Oehme had been sent a bronze button to wear as "an indication of his service." The U.S. government was mulling whether to send him to France to make plats from photographs taken by "aviators," or use him to design barracks, fortifications and railroads in the United States. 
Instead of praising Oehme for his service, the committee decided these were the actions of a spy, and he must be stopped. 
"In light of Mr. Oehme's evident sympathies, it is not difficult to forecast to what use these maps might be put to the infinite harm of the United States," Arthur said.
In reality, Oehme had been going through a bitter divorce, and his soon-to-be-ex-wife had just told a judge that she couldn't live with Oehme because he was too German.
That was all the Third Degree committee needed to hear.
But before trudging off to find Oehme, the Third Degree Committee had another score to settle with a local butcher, Edward Kortzeborne Sr.
The crowd marched to Kortzeborne's house at 304 S. 29th Street. When the mob learned that he wasn't home, it asked his wife to send him to the Northern Hotel upon his return.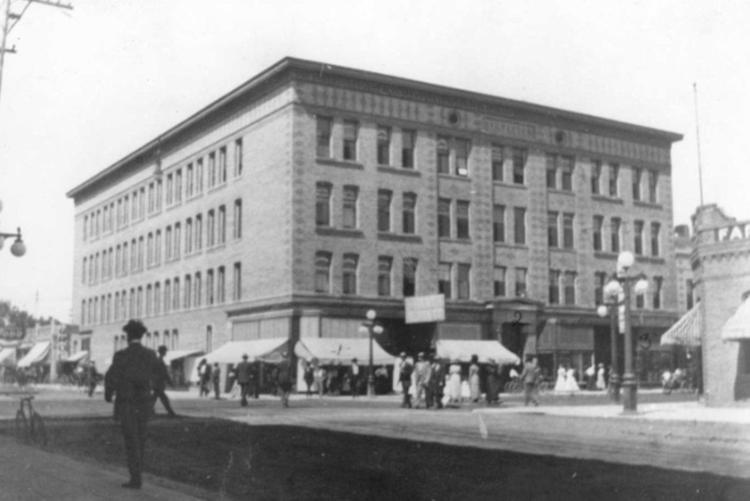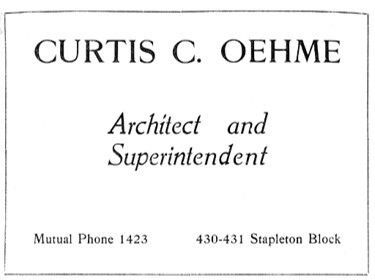 Then the mob left for the Stapleton Building to Oehme's office, where they found the architect. There, they handed him a flag and made him repeat his oath of allegiance.
"I am astounded," he said. "When I came to this country and became a citizen, I forwarded my naturalization papers to Germany with the request that my name be stricken from the military rolls there. It is a mistake to accuse me of being a German sympathizer."
The paper reported, "His expostulations went unheeded."
After he had retaken the oath, the crowd handed him a flag and told him to march at the head of the line down Broadway to Montana Avenue to the Western Union telegraph office. There, he was forced to send his resignation as the head of the state architectural examiners to Gov. Samuel V. Stewart.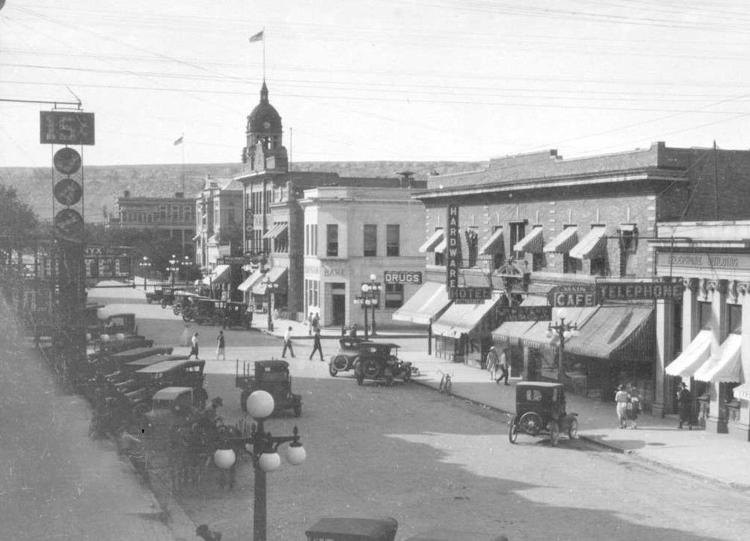 After two successful resignations, it marched back to the Northern and found Kortzeborne waiting. They made him recite his oath of allegiance and kiss the flag.
As he did it, he insisted on his loyalty.
After the trio had been rounded up, Arthur had to tamp down the enthusiasm of the mob who wanted to organize and start "summary justice" against other German sympathizers it suspected were still left in the city.
For their patriotism and "restraint," Billings and its citizen-based Third Degree committee became heroes with press attention from as far away as Atlanta and Chicago as well as every daily newspaper in the state of Montana.
It wasn't just that Billings had given other cities great newspaper copy. 
It had also given them an idea.