3 issues at heart of jail expansion: equity, safety and no tax increase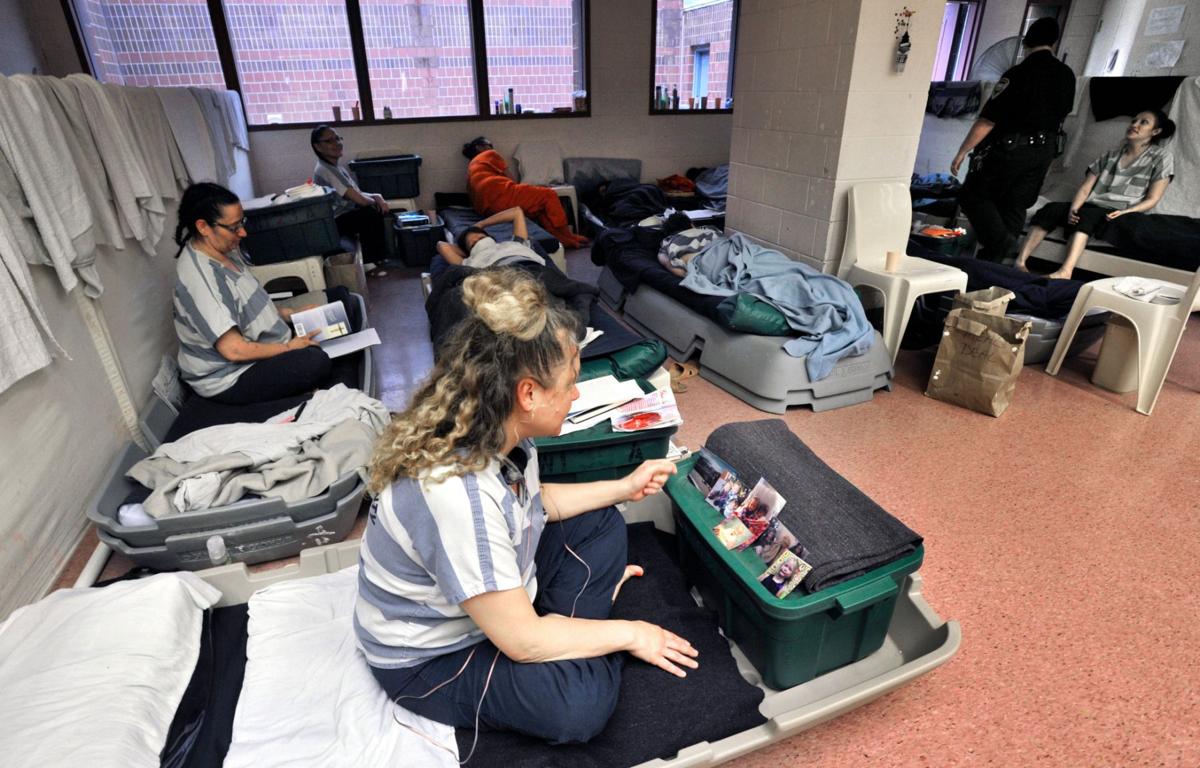 For the second time in as many years, Yellowstone County is asking voters to help relieve chronic jail overcrowding for its female inmates and to update its rundown, 29-year-old jail.
This time, the county is not seeking a tax increase.
Voters will decide in the June 7 primary election whether to authorize the county to borrow up to $9.7 million to expand and update the jail.
The request is necessary because state law requires voter approval for the county to borrow more than $2 million. Loan money would be paired with another $7.8 million from county reserve and capital improvement accounts.
Together, the $17.5 million would fund a new, 148-bed women's unit and pay for improvements like a new kitchen and laundry and housing unit upgrades.
What is the Yellowstone County jail expansion plan?
County Finance Director Kevan Bryan, who worked with Sheriff Mike Linder to develop the proposal, summed up the issue with three points: no tax increase, equity and safety.
No tax increase
The ballot language says the county's borrowing request will have "zero" effect on property taxes. Yet, from what Bryan is hearing, the public remains skeptical.
"They kind of don't believe it," he said.
Voters last year soundly rejected a tax increase for a new 100-bed women's unit. The tax increase would have been permanent and would have raised about $1.8 million a year.
The latest plan for a bigger, 148-bed unit may "be counterintuitive," Bryan said. But with the female population already averaging about 87 inmates, and having exceeded 100 prisoners several times, the bigger unit plans for the future, he said.
Source: Yellowstone County, 2016
The county intends to contract about 30 of the new beds to state, federal and neighboring counties and use that revenue to pay for the increased operational expenses, Bryan said.
"I need the money from somewhere," he said.
Revenue from inmate contracts means no tax increase for county taxpayers, he said.
Fees collected from other government agencies to house their prisoners already total about $3.1 million a year and pay for about a third of the jail's operating budget.
The loan will be repaid from existing funds and levies, Bryan said. He estimated loan payments at $750,000 a year for 20 years with a fixed interest rate and no penalty for early repayment.
"It really will be 'a no increase' in taxes," Bryan said.
Source: Yellowstone County, 2016
Equity
Women inmates are held in a 38-bed unit, but the jail has had more than 38 female inmates for years.
In 2015, the jail averaged 87 female inmates.
Last year, the jail topped more than 100 female inmates six times, hitting a high of 106 inmates in September. The fewest number was 72 inmates.
This year, from January through most of April, the jail was averaging about 100 women inmates, with a high of 106 inmates in January.
Double bunking provides beds for up to 76 inmates, while the overflow prisoners sleep on cots on the floor in a curtained-off area of the common day room. The overflow inmates share one toilet in a cell that is kept open. As many as 20 inmates were on the floor recently.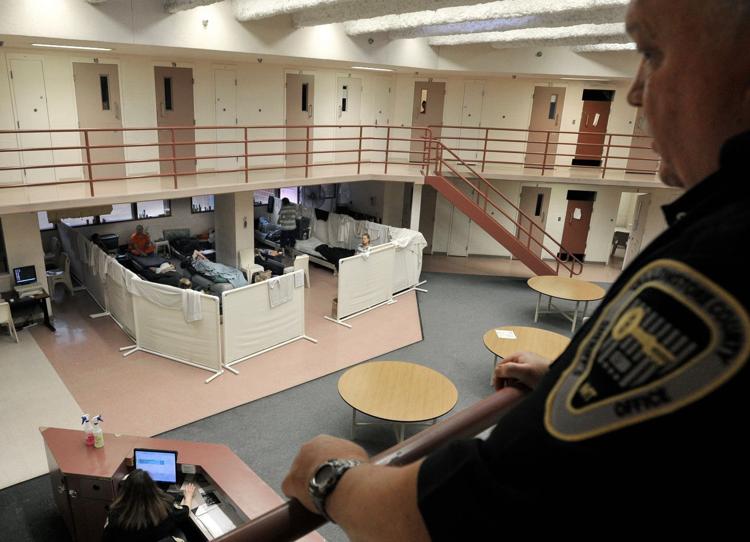 The unit's crowding and design also means the jail can't manage female inmates based on behavior as it does with its male inmates, prompting the sheriff to now staff the unit with two detention officers rather than one.
Bryan acknowledged that some people simply don't care about the women's overcrowding.
But fixing the problem is "the right thing to do," he responded.
"This is not the Taj Mahal. The reality is there is so little space it looks like a refugee camp out on that floor," Bryan said.
"We will get sued and lose" over such conditions, he said.
If that happens, a judge could mandate an expansion, which would likely mean higher taxes, and could order the county to pay damages, Bryan said.
Source: Yellowstone County, 2016
Safety
Some people think "our jail is filled with a bunch of drunks sleeping it off," Bryan said.
The majority of inmates are considered higher risk and are awaiting trial on felony charges, Bryan said. Maybe 30 to 40 inmates of the estimated total 500 inmate population could be considered of lesser risk for various reasons, he said.
Linder and Bryan said jail expansion is necessary for the public's safety and for the safety of inmates and staff.
The sheriff said he's working to make sure that people who need to be in custody because of risk to the community are in jail.
Source: Yellowstone County, 2016
Through programs like the sheriff's labor detail and the 24/7 alcohol testing program, Linder said non-violent offenders who might otherwise be sitting in jail instead are working off misdemeanor sentences or being held accountable through monitoring while on release pending their cases, he said.
Such diversion programs have cut bookings at the jail from 10,168 inmates in 2012 to 7,381 inmates in 2015, even though the overall population has increased, Linder said.