Dave Waggoner was at work at the Laurel wastewater treatment plant on Tuesday when a colleague delivered to him the city's ultimatum.
It came as a five-page memo from Laurel's city attorney, Sam Painter. In it, he outlined his opinion that Waggoner, a city employee, couldn't also serve as mayor.
Painter wrote that if Waggoner gives up his job at the water plant, which he's had for a decade, then there's no issue.
"On the other hand, if Mr. Waggoner chooses to challenge the city's position and refuses to resign his employment and serve as mayor, an appropriate court action can be filed in advance to obtain a court order resolving the issue ..." Painter wrote.
Painter's memo is the city's first official move in a new dispute over the mayoral election, which Waggoner won with 53 percent of the vote. The city warned that it may seek a judge's ruling to declare the office vacant if Waggoner doesn't choose between his job and the mayorship.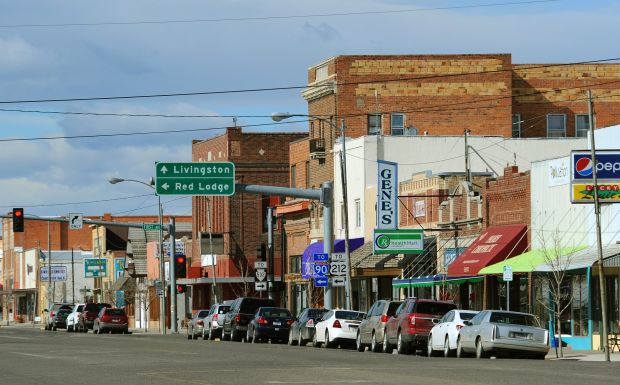 The city is giving Waggoner until early January, when elected officials are sworn in, to make his choice.
"I got until Jan. 2," he said. "I don't have to give them an answer. They can demand an answer all they want but they're not getting one until Jan 2."
A choice isn't something Waggoner planned to make. He's contended that he would avoid union conflicts that might arise while being both mayor and a city employee.
Painter's memo outlining the city's position relied on a 1998 opinion by Montana's attorney general at the time, Joseph Mazurek. That opinion addressed whether a public works employee and director could also sit on a city council.
Mazurek wrote that the positions are "incompatible," mainly because an official shouldn't have control over the hiring or firing of his or her own city job.
In Laurel's case, the city charter gives the mayor the authority to fire any employee or department head. That would give Waggoner undue supervision of his own job, Painter wrote.
In his memo, Painter indicates twice that the city warned Waggoner about conflicts when he ran for mayor four years ago. But Waggoner said he didn't run for mayor in 2013.
County records show current Mayor Mark Mace ran unopposed, though write-ins took 25 percent of the vote. Waggoner said he wasn't a write-in candidate for any office in 2013.
He did, however, run for Ward 1 on the Laurel City Council in 2011. He lost by 20 points.
While the dispute may simmer for a month or so, Painter did provide guidance for city officials in case the mayor position is deemed vacant. He said that the City Council would appoint a mayor to hold the position until the next municipal election in 2019.
The elected mayor in 2019 would serve out the remainder of the original mayoral term and face another election in 2021, Painter wrote.
That scenario could play out in a couple ways. One would require Waggoner to decline the mayorship. Another would require a judge to issue a ruling declaring Waggoner ineligible to assume office and the mayor position as legally vacant.
If the situation were a chess game, it would be Waggoner's move.
"I'm not going by their attorney," he said. "I personally don't think they have the authority to do it."