YWCA Billings has exactly $1 million left to raise to operate Gateway Vista, the 24-unit affordable housing complex at 909 Wyoming Ave.
The apartments are a place where victims of domestic violence and their children can stay for up to two years as they rebuild their lives — with the help of counseling, training, childcare and other services.
The agency announced Thursday it had met its construction cost goal of about $4.6 million, with help from four main contributors:
Montana Board of Housing Low Income Tax Credits, about $3.5 million.
Federal Home Loan Bank, $500,000.
YWCA Friends, about $307,000.
Neighbor Works, $250,000.
YWCA Billings expects construction to be completed next summer.
A 2:1 match "made meeting the construction goal possible," said Merry Lee Olson, YWCA Billings CEO, "as well as the help of local organizations and individuals."
Completing the $1 million capacity-building campaign, a three-year effort, will help the agency in four ways:
It will allow YWCA Billings to keep providing services without charge, including secure shelter, affordable housing, case management, legal support, clinical services, financial counseling, education, skills training, job finding and child care.
It will help Gateway Vista tenants with initial rent payments, utilities, moving costs and mentoring help.
It will pay for maintenance and repairs of the apartments and cover modifications to existing facilities needed to accommodate present and future programs.
It will assure the vitality of the YWCA Billings Endowment Foundation to continue to serve people in need with relevant, unduplicated services.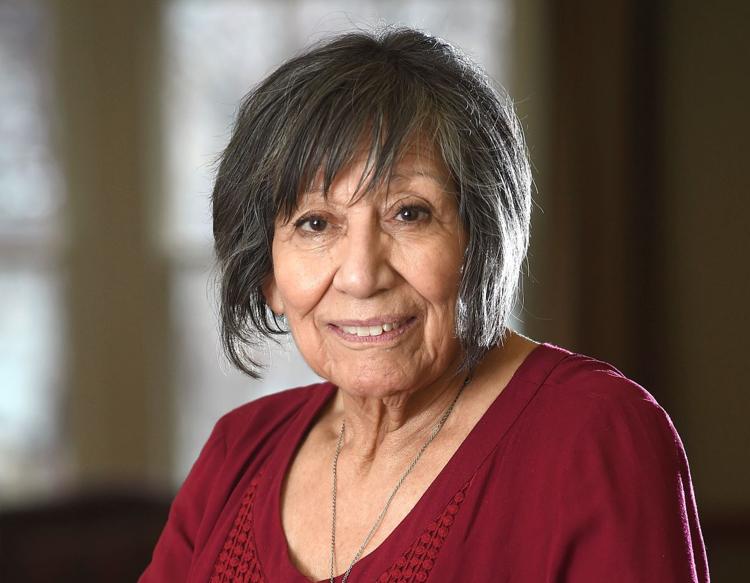 Attorney honored by YWCA
Maria Elena Beltran-Jensen, an attorney who has served migrant farm workers and others for decades, was given YWCA Billings' first Social Equity Visionary Award Thursday afternoon.
According to a YWCA Billings news release, the award is for residents who have "made a significant difference for people who suffer from poverty, violence and discrimination and who champions social equity for all."
The initial honoree "has been a quiet leader in bettering the lives of people in our region who did not have a voice or representation, primarily migrant farm workers and other minorities who suffer from poverty and lack of education," Olson said.
Beltran-Jensen rose up from laboring in the beet fields to earn a degree in secondary education while raising nine children and working to support her family. In her 50s, she enrolled at the University of Montana and obtained her law degree. She has dedicated her legal career to being an advocate for those who are in the same position she was while growing up.
Information about YWCA Billings' Social Equity Initiative and its mission to save, change and improve lives is available by visiting www.ywcabillings.org or by phoning 406-252-6303.