The man killed by police Saturday on Billings South Side was Preston David Bell.
The announcement came from Deputy Coroner Cliff Mahoney.
An autopsy was being performed on Bell Monday morning, and results would not be available for a week or two, Mahoney said.
Multiple bullets had hit the 24-year-old man, but Mahoney could not confirm the precise number as of Monday morning. Five officers opened fire on Bell at 12:13 a.m. Saturday on the 400 block of Bunting Street. 
The shooting took place after Bell led officers on a chase, reaching 60 miles per hour at times on residential streets.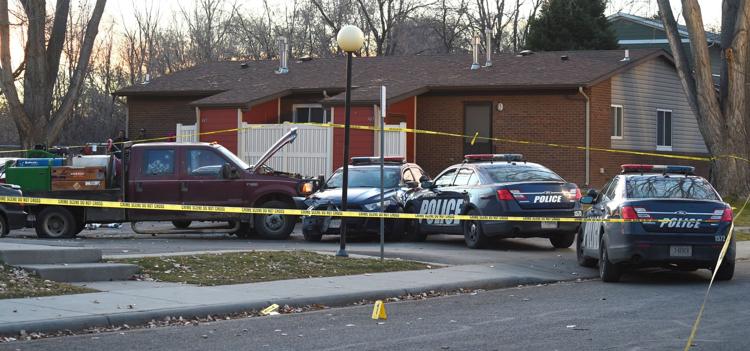 At about 12:10 a.m., police, who had arranged their cruisers in a defensive configuration to protect themselves and others, said the man reached into the glove box of the truck, which was stopped facing away from the officers.
The man then suddenly drove the truck backward into the blockade. "Unexpectedly and rapidly, he struck a patrol car," St. John said, sending the cruiser spinning. He then struck a civilian's minivan, sending it onto a sidewalk, and then struck a second patrol car, pushing the cruiser into another vehicle.
At that point, St. John said, "officers had to jump and scatter."
At 12:13 a.m., five officers fired their weapons, striking the man several times. Police did not know as of Saturday morning how many shots were fired or whether the suspect was armed.
In March 2016, Bell was charged with assault with a weapon, a felony, and criminal mischief and resisting arrest, both misdemeanors, after police were called to a residence on the 600 block of Avenue E where a woman requested help.
According to charges, Bell had barricaded himself in the living room of the home and was holding an ax. Bell did not respond to officer commands to drop the ax, so an officer deployed a Taser to Bell's shoulder and then arrested him.
The woman who made the call later told officers she was in a relationship with Bell. She said Bell had called her earlier and had been drinking, that she'd told him not to come to the house, and that she'd woken up to pounding on the door, according to charges.
She then heard glass breaking in the door and called 911, charges state. At that point, Bell came into her bedroom with a knife in each hand and threatened to hurt her. The woman and her three children were able to leave the house, charges state.