Montana State University Billings announced four finalists for the school's chancellor position on Friday, including the current interim chancellor.
The university hopes to have a new chancellor by July 1, according to a press release from the school.
Between Feb. 20 and Feb. 26, the candidates will have interviews and open public forums in Billings. 
Ron Larsen, the current interim chancellor who previously worked as associate provost at Montana State University, will have an open forum at 4:30 p.m. Feb. 23. 
Carmen Simone, the president of Trinidad State Junior College in Trinidad and Alamosa, Colorado, will have a public forum at 4:30 p.m. Feb. 20.
Dan Edelman, the executive vice president of administration and chief financial officer at the University of North Texas Dallas, will have a public forum at 4:30 p.m. Feb. 21. 
Susan Elrod, the provost and executive vice chancellor for academic affairs at the University of Wisconsin-Whitewater, will have a public forum at 4:30 p.m. Feb. 22.
All forums will be held on the MSUB campus in Library 148 and followed by a public reception at 5:30 p.m. on the main floor at the College of Education building. The forums will also be livestreamed at www.msubillings.edu/chancellorsearch.
A search committee considered 41 applicants and interviewed 11 semi-finalists.
"The first thing we look for is candidates who are absolutely positive and focused on student success," said Deputy Commisioner of Higher Education John Cech. For MSUB specifically, "we're looking for somebody who can really focus on enrollment."
Each of the candidates cited enrollment initiatives in their resume. MSUB has grappled with the consequences of plummeting enrollment for several years, including lost per-student revenue from the state.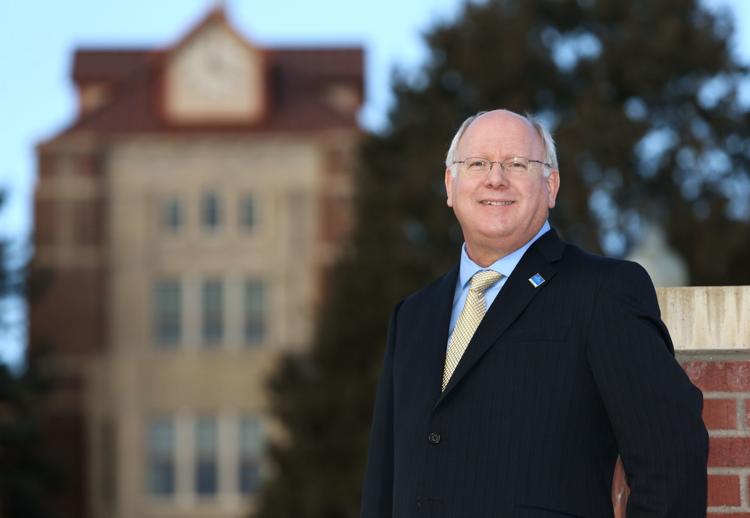 Larsen's resume identified a list of "priorities for the 2017-18 academic year." First was establishing a clear vision for the campus; "growing enrollment" and "improving retention and graduation rates" were second and third. 
Officials overseeing Montana State University Billings won't move immediately to find a permanent replacement for former Chancellor Mark Nook,…
Elrod has held four different positions this decade. She's been at Wisconsin-Whitewater since 2016. She previously worked as an administrator for Chico State University in California, as a dean as Fresno State University in California and for the Association of American Colleges & Universities leading a science, technology, engineering and math initiative. 
Edleman has worked at his post in Texas since 2014. He worked as a professor and administrator at Texas A&M University-Commerce for seven years before that. 
Simone has been in Colorado since 2013. She worked as an administrator at Lewis-Clark State College in Idaho beginning in 2011, and was an administrator at Casper College in Wyoming for seven years before that.