Billings first responders handled two different vehicle-pedestrian crashes a block apart on Monday.
The pedestrians in each case were taken away in ambulances, but they were short rides. The crashes happened on North Broadway at Eighth Avenue North, in front of the Billings Clinic Commons, and Ninth Avenue North, in front of the Clinic hospital entrance.
At Eighth Avenue, a woman was down on the crosswalk. She was sitting up and holding her leg as medical personnel lifted her onto a gurney. The vehicle, a Chevrolet SUV, was stopped.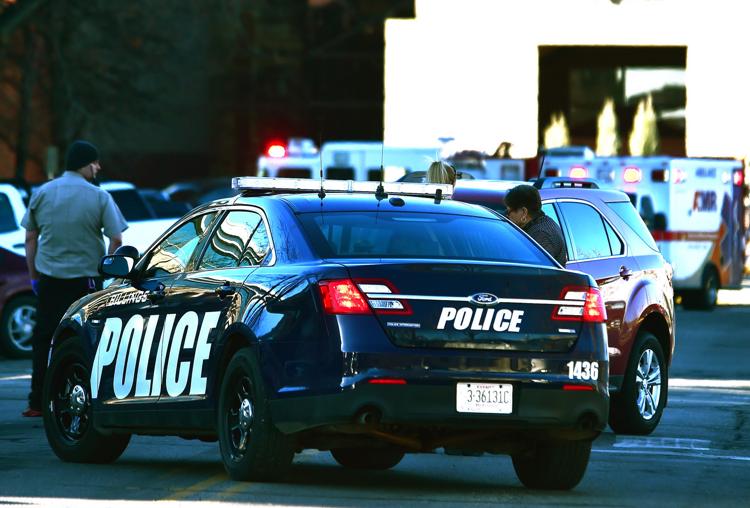 Another Chevrolet SUV was stopped at the next crosswalk up — Ninth Avenue. A man in a mobility scooter was hit and put in an ambulance.
In both cases, Billings Police responded to interview the drivers. Both victims were calm and awake.