Photos: Downtown Billings trick-or-treating
Kids of all ages dress up to trick-or-treat in Downtown Billings on Tuesday.
Locations
Submit a photo of your Holiday lighting display for a chance to win a $500 Gainan's gift card!
Last Chance to buy 'Billings Memories: 100 Years of the Magic City' at a discount!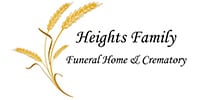 Heights Family Funeral Home & Crematory