For the second year, women from around Montana will again march to celebrate their achievements and their solidarity in taking positive action in their communities. 
Last year, more than 10,000 people gathered for the march in Helena. This year, marches and rallies will take place Saturday in Helena, Billings, Butte, Bozeman, Great Falls, Missoula and Kalispell.
Photos: Montana Women's March in Helena
Organizers of the Women's March on Montana estimated 10,000 people attended the event Saturday outside the state Capitol.
The Helena event was one of many held around the country in conjunction with the Women's March on Washington, a national human rights rally scheduled for the day after the inauguration of President Donald Trump.
Organizers this year are focused on the message "Dream Big. Work together. Give thanks."
The idea of continuing the nonpartisan marches regionally is to capitalize on the energy that was created last year and that bubbled up at different points over the course of the year, said state Sen. Jen Gross.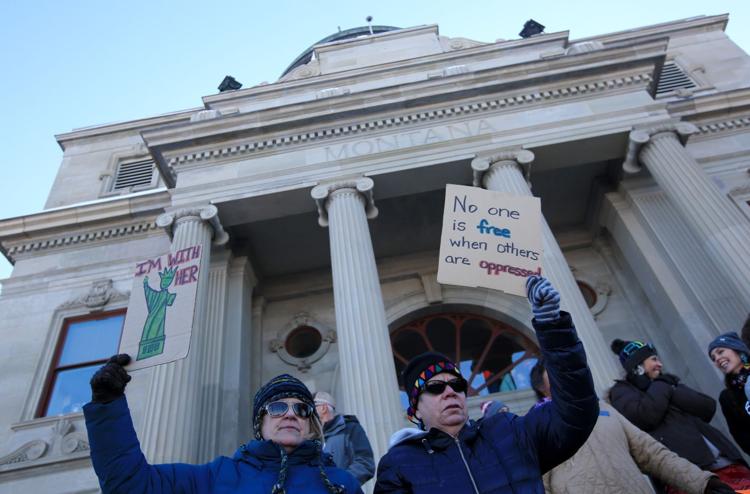 "This year we'll give people a little more direction on specific actions we can take," Gross said. "If we're going to empower ourselves, we need tools so we can participate in our democracy."
Gross, who attended last year's march in Helena, felt a thrill as she approached the Capitol building and saw the large number of people gathered for the event.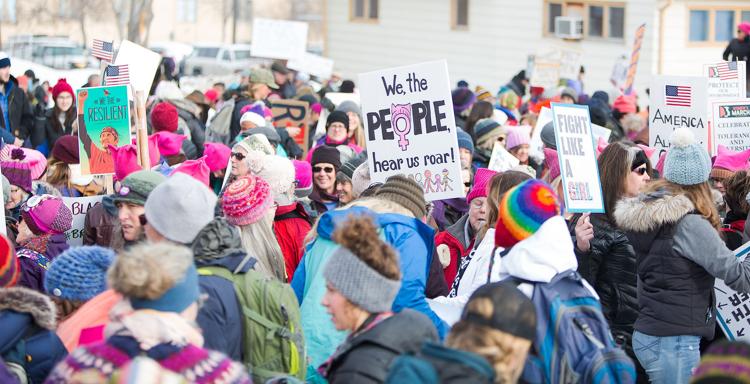 "When I got there and saw a massive group of people marching in tandem laughing and joking and some of them singing, it had such a positive tone," she said. "Immediately there was this feeling of community, and that in itself is really empowering."
In Billings on Saturday, the two-hour event will begin at 10 a.m. with a one-mile march starting at the corner of Second Avenue North and North 31st Street (near the former Good Earth Market) and end at North Park.
Parking is available at the city parking garage at 2912 Third Ave. N., but it may not accommodate all vehicles. With temperatures predicted in the low 30s, participants are encouraged to dress warmly.
Native American ribbon skirt dancers will lead the procession down Second Avenue North to North 20th Street, where marchers will turn left and continue to North Park, where there will be a short rally with speakers, music and celebration.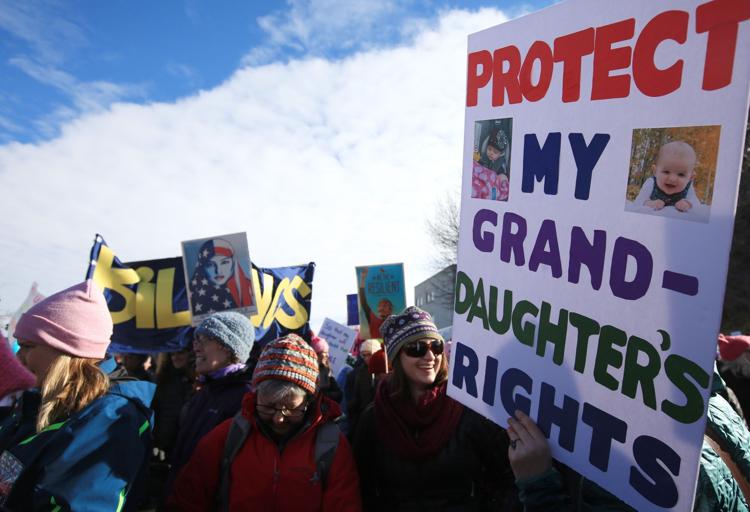 With the goals of including voices of those most marginalized in the state, organizers made sure that at least 50 percent of the speakers for the the rally are women of color. Marci McLean, executive director at Western Native Voice and a Blackfeet tribal member, will be the keynote speaker.
Other speakers include state Sen. Margie MacDonald; activist Gwen Kircher; Kassie Runs Above, Native women's health advocate; state Rep. Jessica Karjala; Amelia Marquez, candidate for the Montana House; West High student Allison Johnson; and Kathleen O'Donnell of the U.S. Army National Guard.