In the 20 minutes that Principal Nathan Schmitz spends talking in the Elder Grove School cafeteria, three grade levels have passed through the lunch hour. 
The gymnasium that doubles as lunch seating is a microcosm of the crowding at the West End K-8 school that has district officials asking for a $14.9 million bond in a Dec. 12 mail ballot election. Ballots are sent out Nov. 22.
The bond will cost about $194 per year in taxes on a $100,000 home. 
"We are feeling the day-to-day operations," Schmitz said. "We've absolutely gone through growing pains."
The gym has room for about two more lunch tables without violating fire codes. Lunch times are already too short for the youngest students, he said. Classrooms are more crowded than ever, making it tougher for teachers to manage behavior and provide individual help for students. 
The building plan would convert the existing middle school to elementary space and build a new middle school on a different plot of land than the existing campus. School officials are in negotiations to buy land next to the current campus.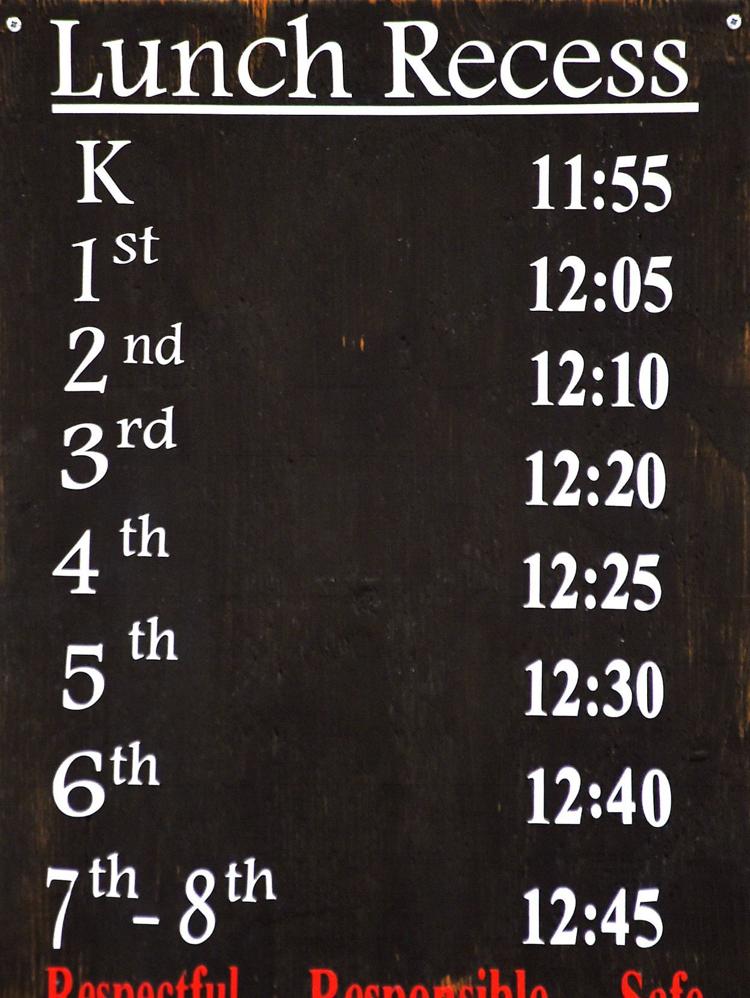 Growth at the school has already exceeded projections, and it doesn't appear to be slowing down. 
When a 2012 expansion was completed, district officials hoped the school would hold about 467 students, based off class sizes of 17-20 students.
Instead, enrollment is at about 630 students so far this school year. There's still about 50 students of wiggle room for OPI accreditation standards, but 10-year projections show school enrollment reaching 1,000 students. The building plan would have enough space to handle that figure.
Missy Jones is helping to lead an advocacy group for the bond; yard signs urging a 'yes' vote already dot 64th Street West. 
"We have a lot of parents who have been on board wanting to help," she said.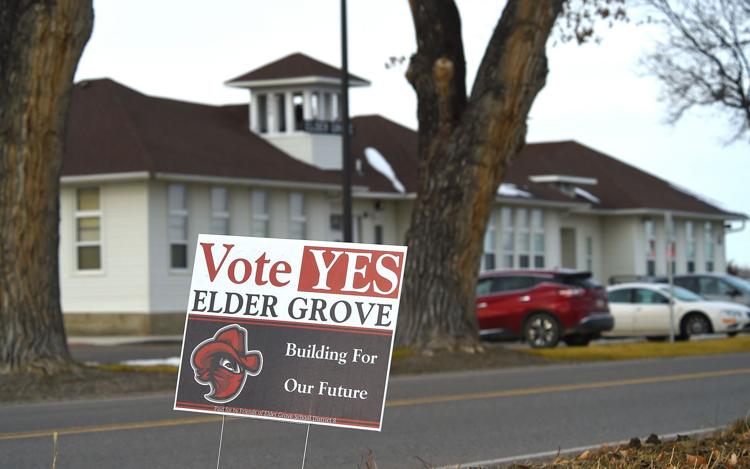 Jones' family is representative of the growth straining current facilities. The family moved into the school district from Billings last year, into a new home, in large part because they liked Elder Grove School. 
She recognizes the conflict between attracting new students and filling up existing facilities. 
"If the school is so overcrowded, nobody's going to come," she said. "We've got to be able to accommodate these people that are coming in."
The bond for the 2012 expansion was about $5 million. It added on to the current patchwork complex, which is built around the district's original schoolhouse. That's been on the minds of skeptical voters Jones has talked to. 
"I know people who say that, 'Well, you know, we bonded five years ago. Why didn't we bond for more money back then?'" she said. "Well, we couldn't."
Laws capping how much schools can bond for changed, and with additional enrollment growth, the district now has a higher bonding capacity. 
This time, the school is looking at a more long-term approach. A committee spent months examining building options, eschewing options that would have added on to the current campus, similar to short-term fixes of the past.
The new middle school plan received strong support at a community meeting in September. The price tag got more scrutiny at a community meeting Tuesday night.
"We've been honest and open that it is a very large ask," said Schmitz. "The reality is that's the funding mechanism of the state. The burden falls on taxpayers."
School officials said it was likely they'd offer a levy in the spring to raise local taxes to support year-to-year operating costs. Administrators have said it's difficult to keep new teachers in the district because Elder Grove salaries lag behind those in Billings. 
Schmitz said that the district isn't focusing on backup plans if the levy fails, although administrators have discussed ideas like bringing in modular classrooms — which can be paid for through non-voted levies — to cope with crowding. 
He fears that voters would view such a levy after a bond rejection as a "slap in the face."
The flow of students into the district adds urgency to the process, he said. Even if a bond passes, it would likely be about two years before a new school opens. The district also wants to avoid a cycle of repetitive bond offerings if initial proposals are shot down. 
"We want to do this thing right," Schmitz said. "And do it once."