More than 600 motorcyclists, many clad in Santa hats along with their black leather jackets and straddling tinsel-wrapped Harleys, streamed noisily through downtown Billings Sunday afternoon, gunning their engines as they delivered hundreds of a Christmas presents to Rimrock Mall for the annual Roaddogs Toy Run.
The local motorcycle club has been holding the event for 33 years, and Roaddogs President Mark "Curley" Helmbrecht said the fair weather early in the day likely played a key role in what was one of the Toy Run's best turnouts to date.
The annual holiday parade of bikes is held each December to benefit the Salvation Army, and last year helped put toys under the tree for more than 700 families in the Billings area, according to Major Trish Simeroth, one of the local Salvation Army chapter's corps officers. The motorcycle parade typically contributes around 80 percent of the group's toy-drive donations each holiday season.
"Without the Roaddogs and their support through the years, we wouldn't come close," Simeroth said.
The record number of bikes at the event was set several years back on a 68-degree day in early December. This Sunday was considerably cooler, but stayed sunny, and organizers counted a total of 621 motorcycles this year.
"That's pretty good – especially for Montana in December," Helmbrecht said.
The Roaddogs were just one of more than 20 motorcycle clubs that participated in this year's event, some riding or trucking their bikes from as far away as Wyoming and North Dakota.
Decked out in full Santa Claus regalia and grinning through his bushy, white beard, Helmbrecht said his relatively small club has carved out a name for itself as the lead group organizing the annual parade. He estimated that this year the event brought in more than $60,000 worth of toys.
"We don't do it for recognition, we do it for awareness," he said. "We do it for the people lying on their sofa at home, that say, 'If those guys can do it, then I can buy a 10- or 15-dollar toy.' Because that might be all a kid gets for Christmas."
While the main event took place Sunday, the toy drive will continue through the next couple weeks. Those interested in donating a toy can add to the pile at Rimrock Mall, in from of the Champs Sports store near Dillard's.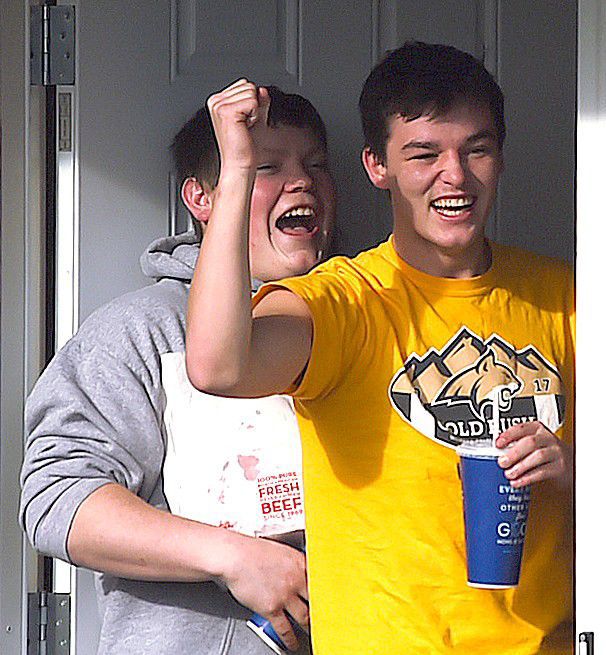 Families who would like to receive a donated toy are asked to apply by Dec. 11 at 3 p.m. by visiting the Billings Salvation Army headquarters at 2100 Sixth Avenue North. Toys will be distributed on Dec. 18 and 19.