Green joined the YAM Board of Trustees in 1997 and served as interim director from July 2005 to March 2006. She also served as board president from 2006 to 2008, and is currently acting chair of the Endowment Committee. She earned her B. A. degree in art history from the University of Minnesota in 1965, and an M.S. in public relations from MSU Billings in 2004. Carol and her husband John have served on various boards including the Library Foundation, the MSU Billings Foundation, Billings Symphony Orchestra & Chorale, and the Archie Bray Foundation for the Ceramic Arts.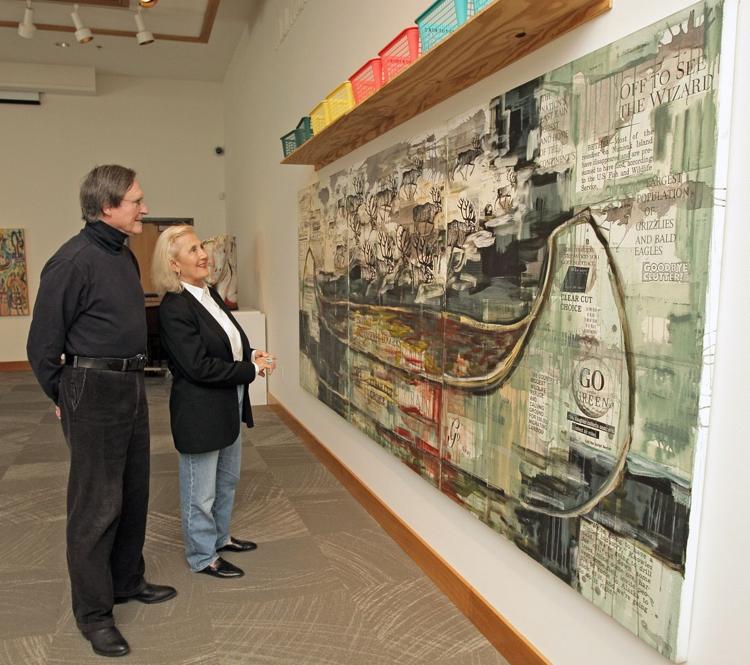 Durden was formerly on the curatorial staff of the then Yellowstone Art Center in the 1990s, acting as staff project manager for the expansion of the museum in February 1998. Durden returned to the Yellowstone Art Museum staff in January 2012 and has since been responsible for curating an active series of acclaimed exhibitions, including "Face to Face," "Wall to Wall" during the YAM's 50th anniversary year in 2014. Durden earned a B.A. in art and communication arts from MSU Billings in 1984 and an M.F.A. in Art from MSU in Bozeman in 1990. Durden is a visual artist whose work is exhibited nationally.
A search committee has been appointed by the YAM's Board of Trustees. Peterson announced her resignation on October 26, and will be moving out of state to pursue new projects. The YAM plans a farewell open house for her at the museum on Friday, Dec. 8,  from 3 to 5 p.m.