RSSAchievers
In the schools
Edward "Joe" Kent III of Billings received a doctor of medicine degree from the Oregon Health and Science University School of Medicine in Portland, Ore. Joe graduated with great honors in the top eight of 126 graduates, was president of the OHSU graduate school council, and was honored by induction into the Alpha Omega Alpha National Medical Honor Society. Kent, a 2005 Billings Skyview graduate, received his bachelor of science degree in biochemistry and molecular biology from Oklahoma State University in 2009. Following graduation, he began an obstetrics-gynecology residency at Brown University/Women's and Infant's Hospital of Rhode Island in Providence, R.I.
Bruce D. Crippen received the Community Service Award from the University of Montana in Missoula. The award recognizes support of and service to the University of Montana and its athletic programs, as well as service to hometown communities. It is presented by UM and coordinated by the Office of Alumni Relations, the Office of the President, Grizzly Athletics and the Grizzly Scholarship Association. Crippen graduated from UM in 1956 with a degree in business administration and went on to attend the UM School of Law, graduating in 1959. The recipient of the Neil S. Bucklew Presidential Service Award in 1995 and the UM Distinguished Alumni Award in 2004, Crippen served on the School of Business Administration Business Advisory Council, was chairman of the board for the UM Foundation and served as a board member of Grizzly Riders International.
In the service
Marine Pfc. Cedessa Berg, of Roundup, who was serving with November Company, was awarded the high shooter of Platoon 4031 when she earned a rifle score of 333 out of 350. Berg graduated Sept. 4.
Private Logan Jace Larson, of Billings, graduated from United States Marine Corps Boot Camp at Marine Corps Recruit Depot in San Diego, Calif. He will report to Camp Pendleton for a month of military combat training and then report to Military Occupation Specialty School as a traffic management specialist. Larson is the son of Jeffrey and Susan Larson, of Billings, and a 2013 graduate of Skyview High.
Army Lt. Col. Jeremy A. Bartel has assumed command of Headquarters and Headquarters Battalion, 2nd Infantry Division as the battalion commander during a ceremony at Camp Red Cloud. Bartel, a 1993 graduate of Glasgow High, is the son of Larry A. and Linda B. Bartel, of Glasgow. He earned an master's degree in 2008 from Naval Post Graduate School in Monterey, Calif.
Follow The Billings Gazette
Get weekly ads via e-mail
Deals & Offers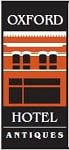 Check out our vintage costume jewelry selection from pearls to…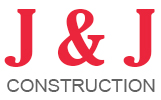 Operating as an independent contractor since 1992, in Yellowst…
Featured Businesses