RSSAchievers
Organizations
Clint Fausett of the Yellowstone AIDS Project has been named one of the POZ 100. Individuals and organizations were asked to nominate people under age 30 in their communities who are making a difference in the fight against HIV/AIDS. Since 1994, POZ and POZ.com have been a source of information for people living with and affected by HIV/AIDS.
Eastern Montanans were elected to the Northern Plains Resource Council board at the 43rd annual meeting including Steve Charter of Shepherd, chair; Jeanie Alderson of Birney, vice chair; Becky Mitchell of Billings, treasurer; and Lana Sangmeister of Nye, assistant treasurer. Jean Dahlman of Forsyth was elected as an at-large board member. The Mary Donohoe "Tell It Like It Is" Award went to Alaina Buffalo Spirit of Billings.
In the schools
(PHOTO)Tressa Nopper, a junior at Billings Senior High, attended the Congress of Future Medical Leaders in Washington, D.C., on Nov. 14-16. The Congress is an honors-only program for high school students who want to become physicians or go into medical research fields. Nopper was nominated by Dr. Connie Mariano, the medical director of the National Academy of Future Physicians and Medical Scientists to represent Montana based on her academic achievement, leadership potential and determination to serve humanity in the field of medicine.
The Academy offers free services and programs to students who want to be physicians or go into medical science. Some of the services and programs the Academy offers are online social networks through which future doctors and medical scientists can communicate; opportunities for students to be guided and mentored by physicians and medical students; and communications for parents and students on college acceptance and finances, skills acquisition, internships, career guidance and much more. For more information, visit www.FutureDocs.com.
Benjamin Reed of Joliet is one of the three recipients of Montana Silversmiths' Pursuit of Excellence Scholarships for efforts in self-improvement, setting and achieving goals, being involved in a western way of life, possessing strong sportsmanship skills and being involved in their communities. Reed attends Montana State University Billings full time, studying business administration with a focus on fire science to become a fire fighter and emergency medical technician. Sales through the Columbus-based Montana Silversmiths' Everybody Wins program, specially designed in partnership with Montana Silversmiths retailers, fund the scholarship.
(PHOTOS)Brianna Irion and Cal Chase were accepted into the University of Montana's doctor of physical therapy program. They will enroll as first-year physical therapy students in autumn 2015. Irion is a 2011 Billings Skyview graduate, and Chase graduated from Billings Senior High in 2011.
Academic All-State is a distinction that is earned by athletes who earn a letter in a sport and maintain a minimum of 3.5 GPA through the primary quarter of their participation in the sport. Students from Park City High School who earned Academic All-State certificates for the fall sports season include: football — Grant McNeil, Lane Miller, Mason Moe, Ty Robbie, Connor May, Cody Miller, Tucker Zuhoski, Rylan Gauthier, Seth Hammel, Talon Johnstone and Jaren McNeil; volleyball — Mackenzie Bernhardt, Kate Madsen, Halle Murray, Hailee Gregerson, Grace Jacquot, Tehya Ray and MacKinzie Verke; cheerleading — Kayla Lehman, Heidi Froelich and Megan Lutke.
In the service
Army Pvt. Dustin J. Bohannon has graduated from basic combat training at Fort Jackson, Columbia, S.C. Bohannon is the son of Tonya E. Sutter and Jim D. Bohannon of Buffalo, Wyo., and a 2014 graduate of Buffalo High School.
Follow The Billings Gazette
Get weekly ads via e-mail
Deals & Offers
The majority of leather furniture you will find in homes today…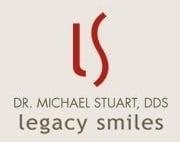 Peanut brittle, toffee, and lots more! Make your appointments …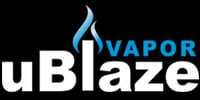 uBlaze Vapor offers a higher quality nicotine experience. Cutt…
Featured Businesses