Best-selling author from Montana spins tales of mystery and romance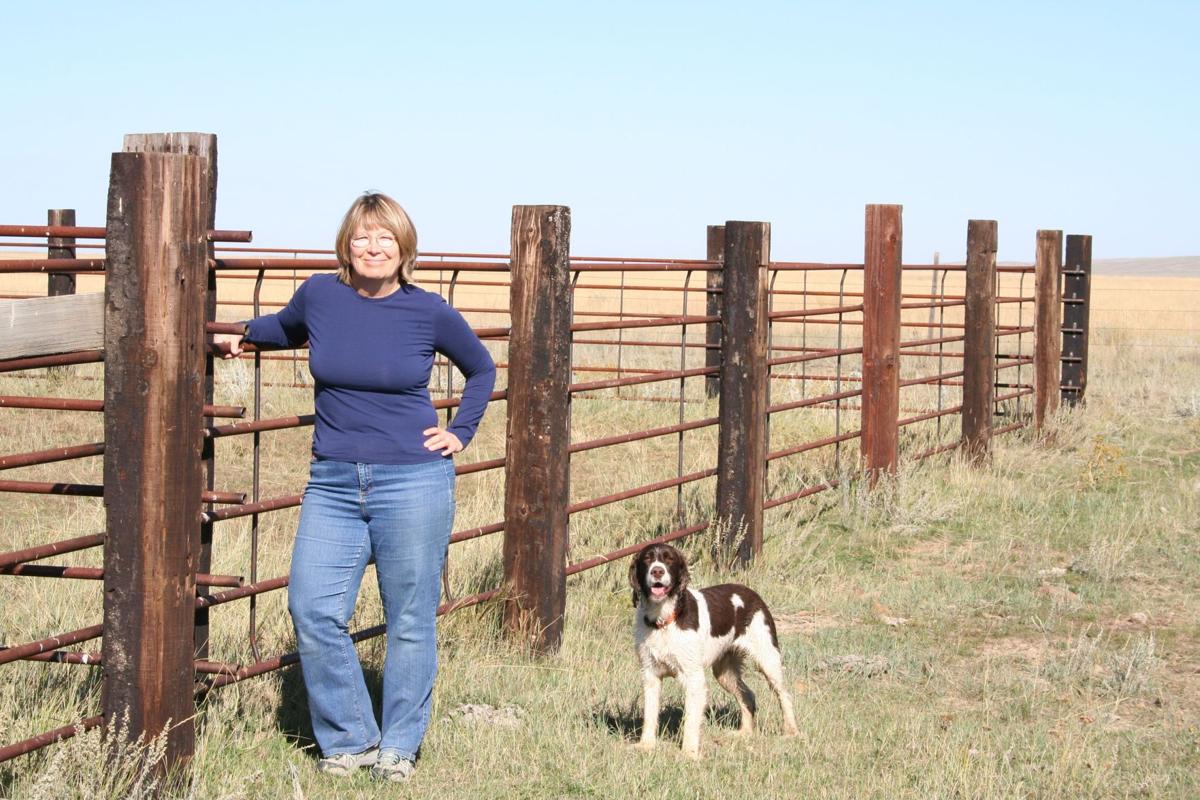 When Barbara Johnson Heinlein began writing fiction, romance was the last thing on her mind.
"I set out to write murder mysteries, I just wanted to kill people," the Malta resident and New York Times best-selling author said with a laugh. "And I still do."
Instead, the prolific writer who goes by the pen name B.J. Daniels found a nice balance creating murder mysteries laced with romance. She's got 86 books under her belt, another one out soon and a contract for 12 after that.
Most of Heinlein's books have a Montana setting, which makes sense; the 69-year-old woman has lived much of her life in the state.
"I write what I know, and growing up here, this is what I know," Heinlein said in a FaceTime interview filled with memories and laughter.
She lives in Malta with Parker Heinlein, her husband of 20 years. She describes the small northern Montana town as "more trucks than cars, more cows than people and more churches than bars, which is probably a good thing."
Heinlein was 5 when she and her family — father Harry Burton Johnson, mother Marcella Johnson and younger brother Charles — moved to western Montana. Harry Johnson, a masonry contractor, constructed a cabin in the Gallatin Canyon, with the wilderness for a backyard.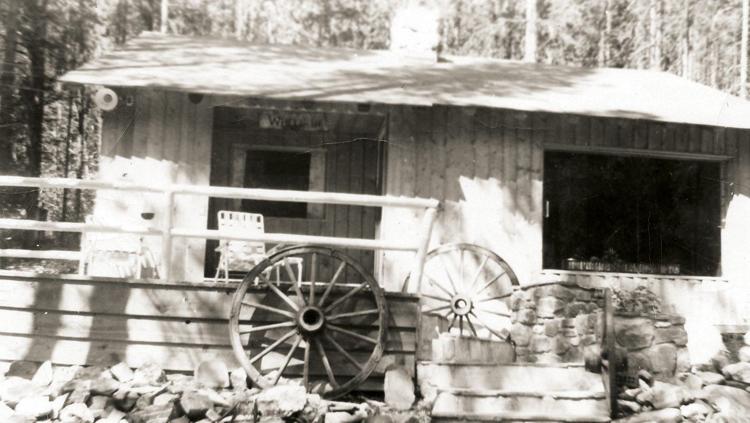 He built a log playhouse fort for his children, created a homemade ice rink and even made a zip line off the mountain. The family also camped out, and her parents told stories around a crackling fire.
The tales sparked her creativity, said Heinlein, who always wanted to be a writer.
"I think that's where a lot of my imagination came from because I was busy making up stories," Heinlein said. "I was always dreaming up stories — I thought everybody did."
Later, her family owned a second house on Hebgen Lake, and there at age 8, Heinlein started putting her stories on paper.
"They were always suspense because that's what I liked the best," she said.
Pursuing a career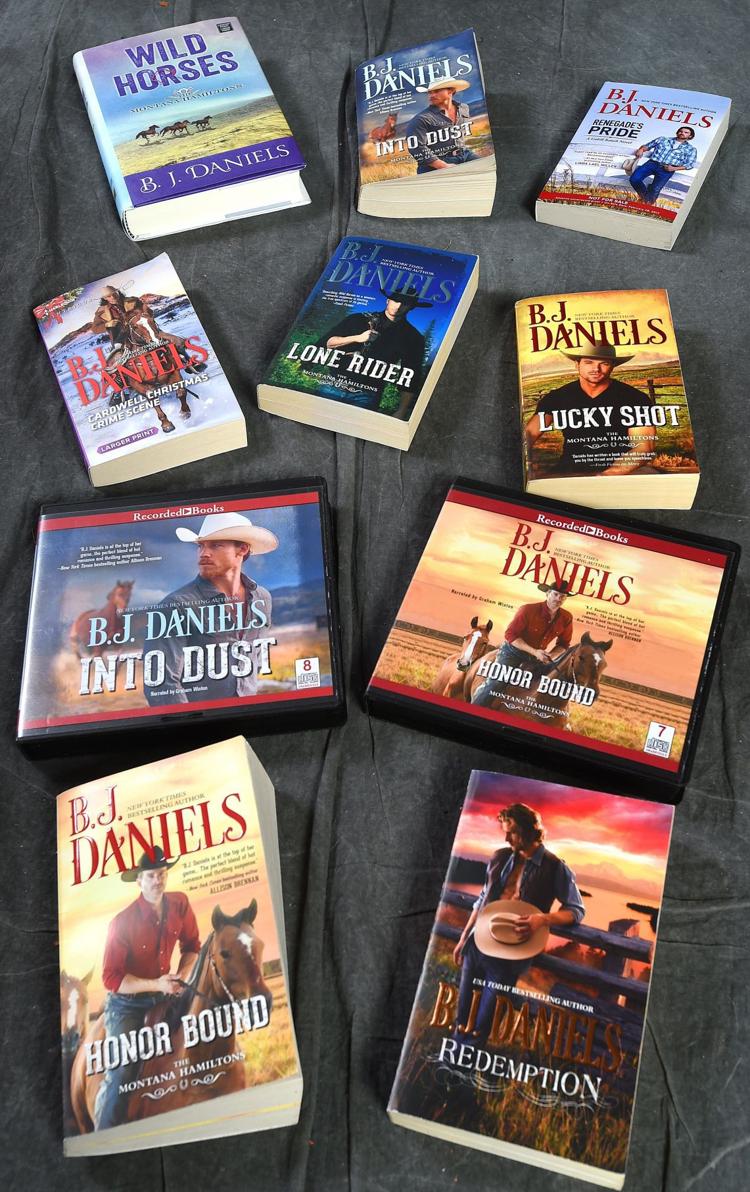 Heinlein attended Montana State University for 3-1/2 years at her father's urging, to get a teaching degree as a backup plan. But she left early, in 1980, to work as a stringer for the Bozeman Chronicle.
Then Heinlein started writing features for the daily newspaper and was hired full-time to write and to oversee the entertainment section. She did that for nearly 20 years.
In the meantime, in 1987, a friend told her that Woman's World magazine was accepting short story submissions that paid $1,000 each. Heinlein got hold of a copy of the magazine and figured she could write a story better than the one she had read.
The plot of her first piece involved a game warden, poachers, a wounded mountain lion and a woman rancher, set partially in mountainous terrain. The rancher rescued the game warden, and eventually they got together.
"It had quite a bit of adventure," Heinlein said, admitting the magazine wanted more romance. But Heinlein obviously satisfied the magazine's editors and they bought 40 of her stories.
Then Heinlein learned about one category of imprints that publishing giant Harlequin sells, called Intrigue, which blends romance and suspense. It seemed a perfect fit for her style of writing.
Of course Harlequin is also home to bodice-rippers. But the company publishes a wide range of romantic fiction.
"My guys don't have their shirts off because that's not what I write," Heinlein said. "I like the mystery of the story and I like the relationship, and sex is a smaller part of my books."
"I've been told I write pretty hot sex, but it's short and sweet," she said. "A lot of my readers appreciate the fact that it's not in your face."
Heinlein's first book was published in 1995. She managed to write one book a year while she was still working for the Chronicle.
After the fourth book came out, in about 1998, she left the paper to be a full-time novelist. Heinlein had been looking for a sign that maybe it was time to take the leap, and it came when her editor asked her to shift from writing to page layout.
"I thought I'd have to get a job at Costco handing out food if it didn't work out," she said. "But 87 books later, it's turned out OK."
Daily grind
Heinlein works in a small office in the building that originally housed the town's telephone company. She writes daily, including weekends, from 8 or 9 in the morning until 4 in the afternoon, pausing only to go home for lunch.
"If you take a few days off, you can't remember where you were," she said, "It's easier, even if you just write five pages."
More often, Heinlein bangs out 10 pages a day, about 2,500 words. That allows her to complete three of the smaller series books and three of the larger stand-alone volumes in a year.
While some authors prefer plotting out a book first, Heinlein writes "by the seat of my pants."
"I don't plot, which is scary because I don't know where I'm going with any book and I have deadlines," Heinlein said. "Sometimes I get stuck."
That's when she jumps into her pickup and hits the road. Driving lets ideas percolate and helps her figure out where to take the story next.
Heinlein also relies on her characters to guide the action.
"Once I have their name and I can kind of see them, they tell me the story," she said.
She admits that sounds a little unusual. Even her husband wondered about the technique at first.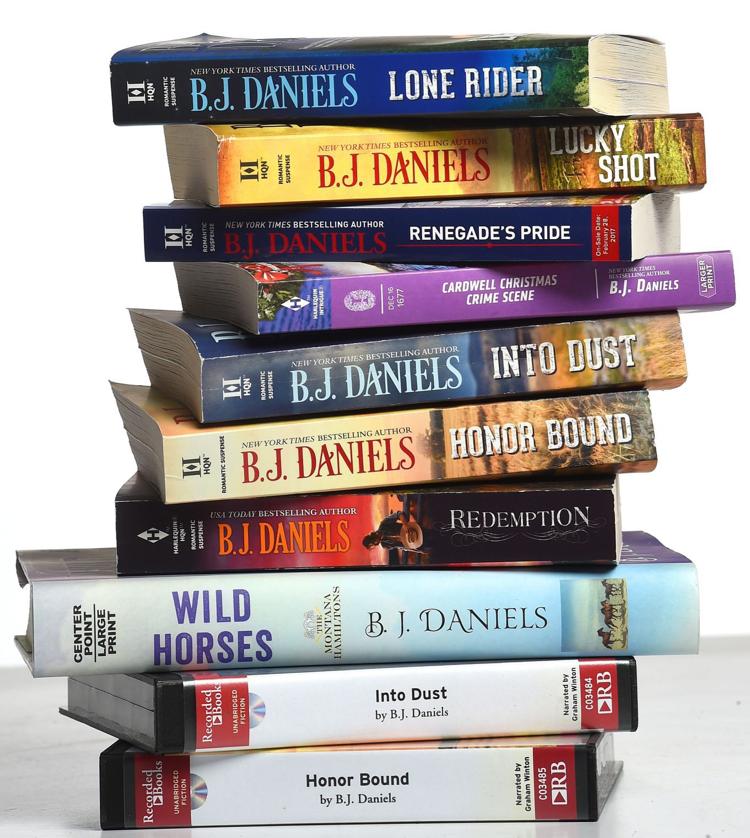 "He said 'you don't know who the bad guy is and you're waiting for them to tell you? But aren't you them?' " Parker asked her. "I said, 'no, I'm different from them.' "
Heinlein's leads are sometimes male, sometimes female. She enjoys writing characters in their 30s and 40s and giving them the romance because they've had more chance to experience life.
"I think romance between a young guy and young girl isn't very interesting," Heinlein said. "They haven't lived long enough. You need them to grow up some and have more going on."
She sees the Montana landscape as another character in many of her books, focusing on the beauty, the weather and the isolation. She said readers from New York City can't imagine places that don't have cell service.
Heinlein has written stories set in Gallatin Canyon, Big Sky and Big Timber, among other locations. An upcoming six-book series will be set in Lewistown.
Heinlein also incorporates the state's history in her books. She does research and snaps photos to add to the accuracy of her tales.
"They don't think you do research because it's romance and mystery," Heinlein said. "But you have to do it. Readers are sharp, and they'll catch you if you make mistakes."
Heinlein chats with fans from around the world on Facebook and through email. She also meets some of them at conferences.
Since her first book was published more than 20 years ago, Heinlein has sold millions of copies. She was the first Harlequin Intrigue author to make the USA Today best-seller list, followed by the New York Times' best-seller list.
Her next six-book series, "Cahill Ranch," goes on sale Feb. 28 with the release of "Renegade's Pride." She's already working on other books in that series.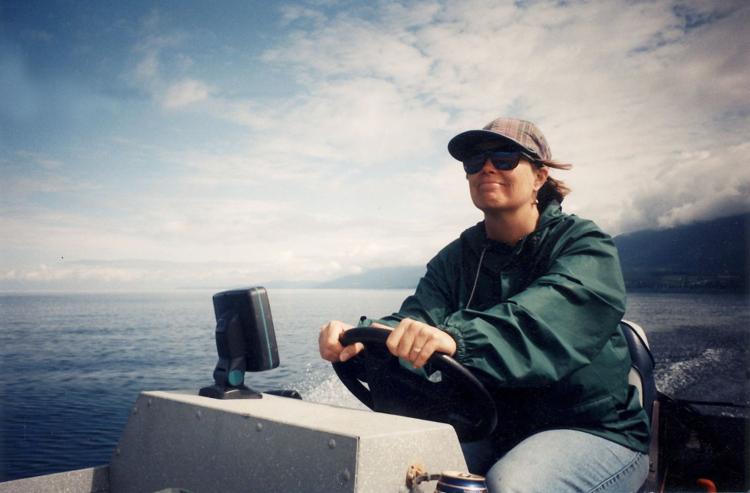 When Heinlein isn't writing, she likes to quilt. She and husband Parker also spend time boating and fishing on Fort Peck Reservoir and enjoy time with their grandchildren.
Parker Heinlein, former features editor for the Bozeman Chronicle, still writes an outdoor column for the Chronicle and the Phillips County News. For her part, Heinlein doesn't plan to stop writing any time soon.
"I think some people are born writers. There's something in your blood," she said. "I hope to write books until I fall over dead at my computer."