Is there anything better than having a couple of beers at the bar and knowing you won't have to leave when hunger strikes?
It's a beautiful thing when restaurants and bars combine to bring you delicious food along with your drinks. When you find yourself at one of these establishments, save plenty of room for a meal.
Iron Horse Bar & Grille in Gardiner
The Iron Horse overlooks the Yellowstone River, so it's certainly a scenic spot. But that's not all they've got going for them. The staff definitely doesn't scrimp on the quality of the food (or the strength of the drinks). The Elk Nachos and Buffalo Burgers are delicious, and you can't go wrong with their dinner specials.
Hooligan's Sports Bar in Billings
Hooligan's might be known for their whiskey, but their pub grub is also worth trying. Between the Irish Nachos (they use potato chips) and the classic Bangers & Mash, you certainly won't leave hungry. Hooligan's also serves breakfast on the weekends for those who like to get an early start on their drinking.
Plonk Wine Bar in Bozeman and Missoula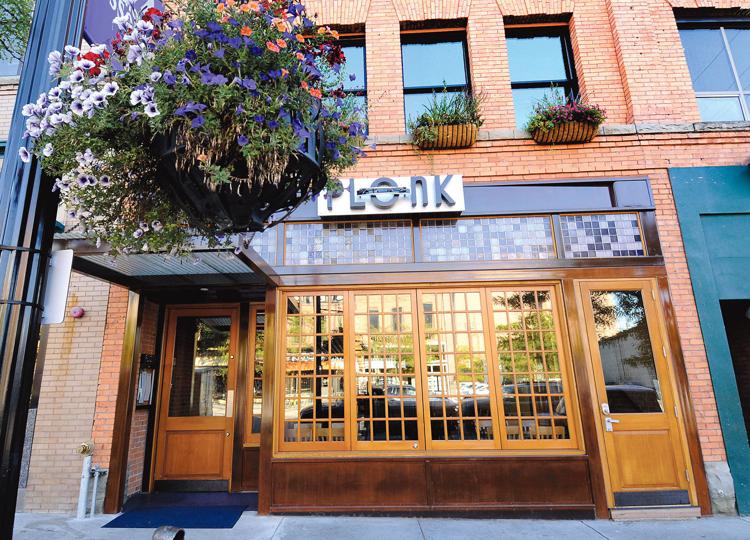 Plonk has received a lot of positive press since they first opened in Bozeman in 2004, and for good reason. While they do have an outstanding wine list (and a full bar for those who aren't fans of vino), it's the food that really makes them stand out. The menu includes all the classics you'd expect from a wine bar, like cheese platters, as well as heartier items like French dips and meatball subs.
The Edgar Bar
The Edgar Bar is the gem of the tiny town of Edgar. Go for the drinks, but definitely stay for the steaks or the burgers. They're unreal.
The Mint Bar & Grill in Lewistown
There's a running joke that the mark of a good mid-sized Montana town is a Mint Bar & Grill on Main Street (Belgrade, for one, also has a Mint). None of them are likely to disappoint, but the food menu at the Mint in Lewistown is more appealing than anything on the drink menu.