A ski trip was interrupted Friday when a First Student bus carrying 26 students and two adults from Pryor Public School caught fire on the steep road to Red Lodge Mountain.
The call came into the Carbon County Sheriff's Office just after 10 a.m., a dispatcher with the sheriff's office said. A bus on Ski Run Road was on fire, but all of the students, the bus driver and a chaperone had safely exited the vehicle.
It appeared the fire was caused by an overheated engine, which spread, fully engulfing the interior of the bus. Red Lodge Fire Rescue and the Montana Highway Patrol were dispatched to the scene.
The students on the bus, in grades six through 12, were on their way to the ski resort for a day of fun, Plenty Coups High School principal Sam Bruner said. A bus from another school district saw what had happened and offered the students a ride up the mountain.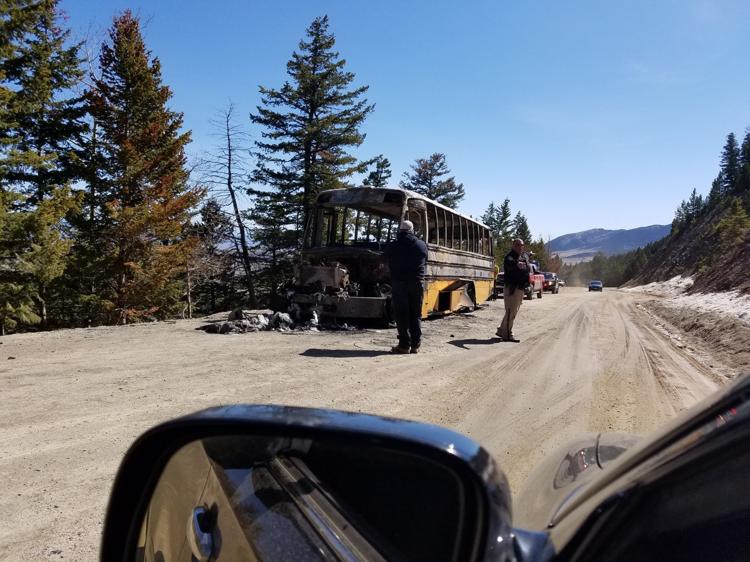 "They ended up going skiing and the day was saved," Bruner said.
First Student dispatched another bus to return the kids home, he said.
"I'm just really glad the kids were safe," Bruner said. "First Student really took care of us."