Two Rivers jail struggles to overcome $40 million in debt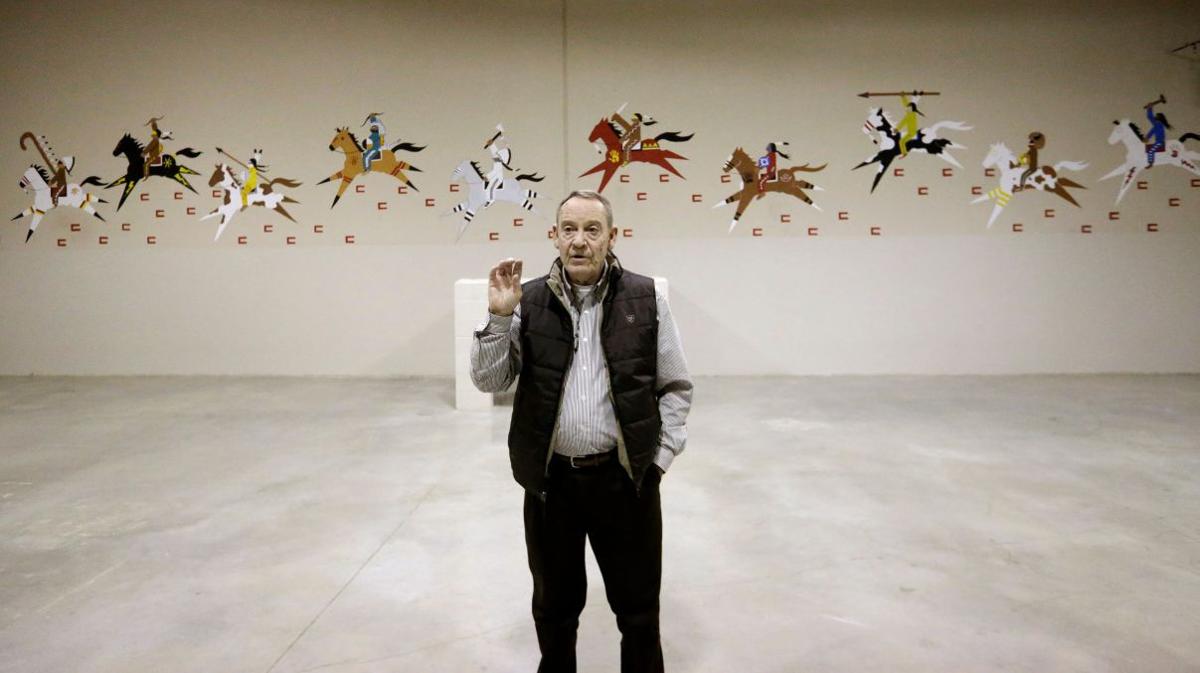 The Hardin jail opened in mid-2007 with promises to bring more than 100 jobs to an economically depressed area. Locals were hopeful the facility would be the anchor for the town's economic development organization, started just a few years before.
Setbacks plagued the jail from the start, when state officials opted not to house its inmates there. Then, the Montana attorney general issued an opinion saying the jail couldn't house out-of-state inmates either, and that only the state could legally do so. A Helena District Court judge later overturned that opinion.
The jail's first inhabitants were staff members, area residents and contract speculators. There was no contract to fill its cells. And so it languished for seven years — a $27 million jail with no inmates.
In that time, a deal with a shadowy California con man fell through. A widely circulated plea to house detainees from Guantanamo Bay caught a lot of press but no contract. Debt from the bonds sold for the jail have compounded from years of default.
New management and a federal contract in late 2014 sparked renewed optimism. The jail counted as many as 250 inmates at its peak. But there was another blow this fall when that contract lapsed. The population shrunk to nine in November.
Now, even as Montana county jails face overcrowding, the Hardin facility faces the opposite problem. It needs inmates, badly.
Emerald, but not enough green
Emerald Correctional Management, a Louisiana-based company, took over operations at the Hardin jail in 2014. By that fall, inmates began showing up under a new contract with the federal Bureau of Indian Affairs.
But at the end of October 2015, the feds came and removed all inmates because the jail's main contract had ended.
"The 31st was a busy day," said Warden Ken Keller. "They were shuffling out of here."
Since Emerald took over, nearly every inmate at the jail came from 18 Native American tribes through the BIA contract. They came from Montana reservations and as far away as Oregon and South Dakota. The jail makes its money from these contracts, and they're paid by the inmate. The BIA paid Emerald $76 per inmate, per day.
According to the Two Rivers Authority, Hardin's economic development organization which owns the jail, 200 to 250 inmates generates enough income to break even. At least 350 are needed to turn a profit and begin paying down the debt.
Keller said the average population during the past year was 150; its capacity is 464.
"Up until Nov. 1, we were 100 percent Native American," said Hope Keller, the jail's program coordinator.
By November, they were all gone. Keller said that the BIA released the contract at the end of the federal fiscal year because it lacked funding. The BIA did not respond to questions from The Gazette, but an official told the Big Horn County News in November that the agency "ran up against the end of the year" with the contract and hoped to renew it quickly.
Meanwhile, the BIA relocated all of its inmates. That included those from the neighboring Crow Reservation, which had been using the Hardin facility as its only jail under the contract.
The staff — most of whom live in Big Horn County — took a hit, too. Emerald placed its employees on furlough. Work hours were cut, and about 16 people left their jobs. The entire kitchen operation was cut and contracted out, though the jail has a kitchen with capacity to feed 1,000 people. The medical staff was not affected by the furlough, according to assistant warden Ted Lewis.
At the height, the jail had 55 employees. It now has about 39.
The jail has picked up smaller contracts and has an average of 25 inmates. It's nowhere near a profitable amount, but Keller and his staff are trying to diversify into more contracts while they wait for the BIA to return.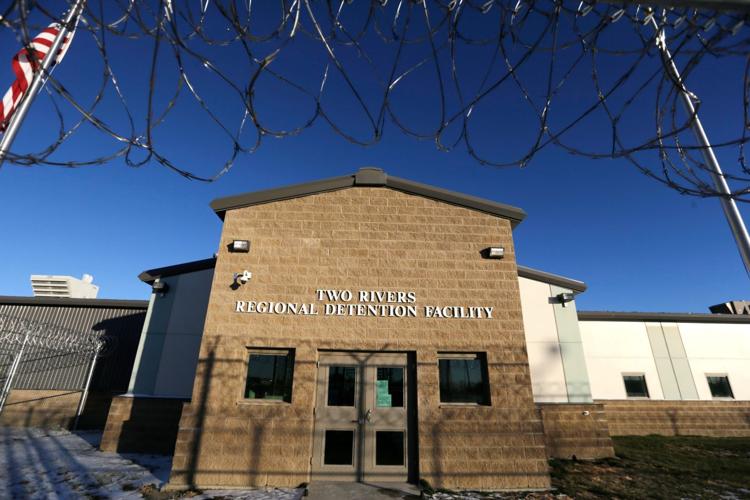 Bondholders all in
The Hardin jail is a frustrating topic for Jeff McDowell, executive director of the Two Rivers Authority. That could be, in part, because he wasn't paid from December 2013 to March 2015. According to a financial audit for the city of Hardin, payroll expenses were in arrears in March to the tune of $67,299. He said that since March, he's been paid "on a limited basis."
Then there's the debt on the jail, which Two Rivers issued bonds for in 2006. With no inmates to generate money, Two Rivers went into default in 2008.
According to the audit report, a $960,000 payment was made from cash reserves in the 2009 fiscal year. Outside of that, the debt service went unpaid, and the interest compounded in the absence of revenue for seven years.
On top of the original $27 million principal, the jail had accrued more than $10 million in interest. By the end of June 2014, the total balance sat just under $38 million. McDowell said on Thursday that the current, pro forma debt is $40 million.
"The cash flow through the detention center is not sufficient at this point to service the debt," he said.
By June 2014, 11 interest payments were in arrears.
In late 2014, the BIA finally came through with a contract. But in one year of actual operation, the jail's income still fell $500,000 short of its own expenses, according to McDowell.
For its part, Two Rivers recorded its 2014 fiscal year revenue at $197.
The bondholders have gone all in with the jail, hoping to reach profitability rather than face foreclosure. They ponied up an additional $858,000 in "advance funding loans" to cover expenses at Two Rivers and to jump-start the Emerald deal, according to Hardin city documents.
Meanwhile, officials say taxpayers aren't on the hook as long as Two Rivers exists. McDowell said that because the authority issued the bonds, they city isn't affected. The audit report says that Two Rivers "has no obligation of any kind" to the bonds.
Hardin finance officer Michelle Dyckman echoed the claim. She said the city keeps the jail on its books because Two Rivers is under its umbrella, but the finances are between Emerald and the bondholders. She stuck to metaphors when describing the economic development arm Two Rivers.
"It's kind of like family," she said. "We're all family, and the idea with TRA is to let them be a child who is raised up and goes on their own."
She said that the Hardin taxpayers are not responsible for the revenue bonds that Two Rivers obtained.
Two Rivers can't levy taxes, but the city has chipped in. Minutes from an August Hardin City Council meeting show that the city has $31,000 budgeted for a contribution to Two Rivers.
Dyckman declined to say how much the city has paid so far and asked that The Gazette file an information request. The request had not been fulfilled by press time.
In general, the money doesn't flow through Two Rivers. Revenue generated by the jail goes to the trustee, U.S. Bank, and is then distributed to Emerald and the bondholders. Two Rivers simply holds the title to the building and only stands to make money after Emerald and the bondholders are satisfied.
"The bondholders make the ultimate decision," said Jon Matovich, Two Rivers board chairman. "Two Rivers was put into place to protect the city."
The debt is what it is, McDowell said, and the goal is to secure more contracts and bring in more inmates. The jail is making some headway, but outside of tribes in the BIA contract, no inmates are coming from Montana.
With multiple counties facing overcrowded jails, McDowell sees opportunity.
"We could fill that place tomorrow if Yellowstone County, for example, sent their excess inmates over," he said.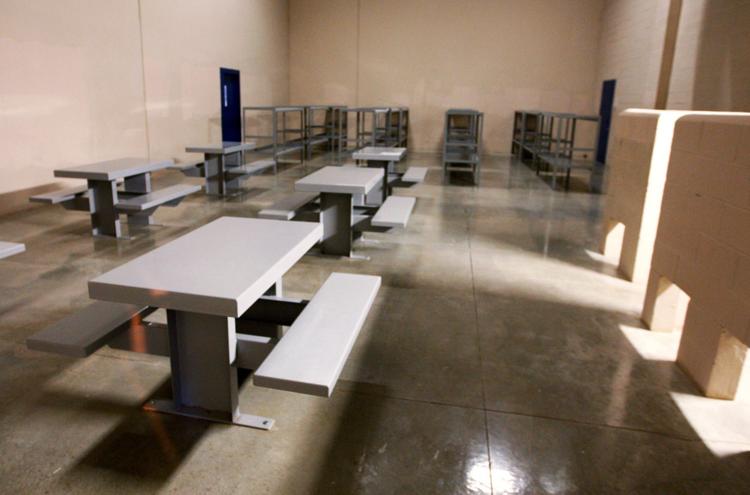 'County to county'
From Dawson to Flathead to Missoula counties, jails are bursting at the seams. This fall, Yellowstone County officials saw the jail reach 500 inmates. Some in the women's unit slept on cots behind a cloth partition.
Funds to expand or build new facilities don't come easily, and Yellowstone County is a recent example. A $7 million jail levy failed in June with 55 percent of voters against.
Still, Sheriff Mike Linder isn't looking toward the 400-plus beds one county over. He said that the Hardin jail folks have asked him about a potential deal. He toured the facility, too, but he's not interested. Linder said it was a question of cost.
"If we sent inmates to them, and we had to pay them to hold them, it would not make good economic sense," he said.
Linder said that if the county sent 100 inmates to Hardin, they'd pay $6,000 per day. That scenario factors in a lower daily rate than what the BIA pays the Hardin jail. At any rate, that's not cost-effective for Yellowstone County.
Carbon County Sheriff Josh McQuillan had a similar response, but officials have looked into it. Carbon County has operated without a jail since the Red Lodge facility closed in the early 2000s. Yellowstone and Gallatin counties hold those inmates.
"We're paying a rate of $100 per day (per inmate) at Yellowstone County and $69 per day (per inmate) at Gallatin County," McQuillan said.
With a relatively low number of inmates — an average of 15 to 20 — McQuillan said that model works for Carbon County right now. But he said officials spent a considerable amount of time researching the feasibility of the Hardin jail. In the end, it wasn't just cost.
"It really boils down to that facility doesn't meet Montana jail standards," McQuillan said.
In that decision, Carbon County relied on an opinion from the Montana Association of Counties. Commonly referred to as MACo, the association drafts the jail standards through its advisory group. It also handles insurance for many counties' corrections operations. If sheriffs wanted to move inmates to Hardin, they'd have to make sure MACo would approve and insure the endeavor.
Jim Muskovich is the loss control specialist for MACo, handling facility and liability concerns for counties, which includes the jails. He said that the jail standards represent a set of best practices and are based on core standards from the American Correctional Association.
With regards to the Hardin jail, he said simply that they chose to "maintain county to county" and not use a private facility.
"The trustees opted to make sure that county detainees are maintained in county centers," Muskovich said.
The factors of insurance and jail standards weighed less on the MACo trustees' decision, according to Muskovich.
Keller and his staff have appealed to MACo several times to take on Montana's county jail residents. He said that MACo declined on the grounds that that Hardin jail isn't run by a government, and that the association hasn't responded to recent inquiries.
In the meantime, Keller said that they have applied for accreditation through the American Correctional Association, whose standards form the basis for MACo's. Keller said the facility is well within those standards.
But officials at the Hardin jail feel they've been stonewalled.
"It's like a catch-22," program coordinator Hope Keller said. "'We can't use you because you're not approved by MACo.' But when we try to get approved by MACo, they say we don't apply."
At this time, Muskovich said that the association's stance likely won't change. Even in the face of overcrowded facilities, he said that they are working within the counties.
"There's several new detention centers being built in the state as we speak," he said. "So I think we're at a stage right now that maybe we can't meet all the demand, but I think we're looking toward meeting that demand."
Looking outward
The first non-Native American inmates came to the Hardin jail in late November. They came from a new contract with Williams County, N.D.
"We visited with them, and I think in about a week they brought 25 (inmates) to us," Keller said.
Williams County lies in the heart of Bakken country and includes the city of Williston. Its jail population has exploded alongside its general population. Now some of them are transferred 289 miles to Hardin. Keller said that Emerald handles the transportation.
Through its corporate owner Emerald, the Hardin jail also has contracts with the Three Affiliated Tribes of Fort Berthold Reservation, N.D., and the Nez Perce tribe in Idaho. Those tribes previously opted out of certain provisions of the BIA umbrella and can contract with the jail on their own.
Additionally, Keller said that they're close to a deal with the Lummi Nation in Washington.
That's part of a search for inmate contracts that spans states and jurisdictions. Keller said he's reached out to state and federal corrections departments, though the state of Montana has previously declined to house prison inmates in Hardin.
However, the state does house some in Yellowstone County's jail. Linder told The Gazette in June that the county stands to make $2.9 million this year by housing state prison inmates and those from other jurisdictions.
Keller wants to reach other counties in states like North Dakota, South Dakota and Wyoming as well. Of course, he's also reaching out to Montana sheriffs.
Filling beds
Despite the Hardin jail's history, Keller and his staff remain extremely optimistic, even while looking at the building's $40 million debt.
Keller is happy to give tours and show off the facility. He highlights the large kitchen, video conference technology and medical area with special negative-pressure cells that prevent cross-contamination. The staff members are friendly and open to chatting, and Keller mentions multiple times how much they are valued.
Hope Keller boasts about its program-based system. Inmates are evaluated based on a variety of factors, and low-risk and high-risk offenders are separated and placed into treatment programs. There are classes for issues like domestic violence, substance abuse and anger management.
"So we can get the right person in the right program at the right time," Hope said.
If the BIA returns with a new contract and Emerald picks up some more contracts, then the jail might be able to start the slow crawl out from beneath a mountain of debt. If that goes well, then Two Rivers would start seeing some income. It's all based on maintaining at least 350 inmates.
"Once that number is reached, and Two Rivers starts getting funding from that, then we are solvent and the bondholders are fulfilled," said Matovich, the Two Rivers chairman.
Right now, three out of the jail's four wings hold little more than empty bunk beds and off-white painted bricks. And maybe a bit of a reputation, but Keller wants to change that.
"I think we've proved that we're here," he said. "We're open, and we're going to stay open.