Matthew Shepard, a look back in photos
October marks the anniversary of the beating and death of University of Wyoming student Matthew Shepard, who died after the attack in 1998. His funeral was held in his hometown of Casper. The incident gained national attention and become a turning point in the gay rights movement. Here is a look back from the Casper Star-Tribune photo archives.
Tags
Read about 40 the the best and brightest local business professionals under forty years of age in this year's 40 Under Forty.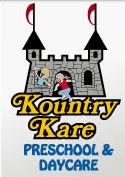 Kountry Kare Preschool & Daycare