Address
Serving Billings and the surrounding areas
Billings, MT 59101
Last Updated: December 11, 2014
Hours
| | |
| --- | --- |
| Sunday | Closed |
| Monday | 8:00 am - 6:00 pm |
| Tuesday | 8:00 am - 6:00 pm |
| Wednesday | 8:00 am - 6:00 pm |
| Thursday | 8:00 am - 6:00 pm |
| Friday | 8:00 am - 6:00 pm |
| Saturday | Closed |
About A-1 American Made Home Improvement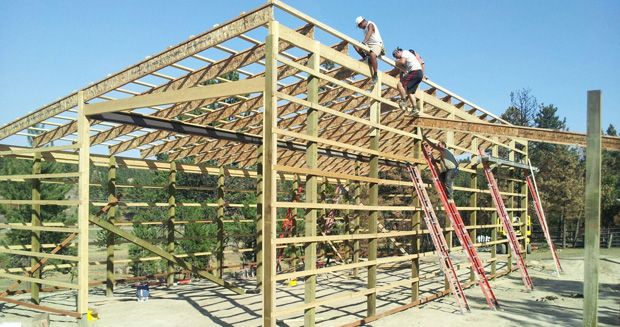 A-1 American Made Home Improvement, Inc. has proudly serviced the community since 1989 by providing exceptional customer service. Locally owned and family operated by Bill Justice, who has 40 years of professional home improvement experience and expertise, A-1 takes care of customers within a 100-mile radius of Billings.

Licensed, bonded, and insured, A-1 was founded by Bill's father, William "Red" Justice, who is 87 years old and still goes out and works on job sites. Bill's son, William M. Justice, has also been with the company since 2011.

For more information on A-1 American Made Home Improvement, Inc., which is registered with the state of Montana, call us at 406-245-2169 or 1-800-894-2169. You also can visit our website at: www.a1homeimprovement.com.

We currently are building two new homes in the area, and our three main services are: (1) home improvement, (2) siding, and (3) windows.
Accepts:

American Express

Cash

Check

Discover

MasterCard

Visa
Tags: home improvements, siding, windows, home renovation, bathroom remodeling, kitchen remodeling, replacement windows, lighting, roofing, home exteriors
A-1 American Made Home Improvement Special Offers & Events
Services
Following is a complete list of our services:

• Home improvement
• Home renovation
• Interior painting
• Exterior painting
• Bathroom remodeling
• Electrical
• Kitchen remodeling
• New windows
• Replacement windows
• Lighting
• Hot water heaters
• Furnaces
• Air conditioning
• Ceiling fans
• Home exteriors
• Garage doors
• Fences and gates
• Roofing
• Gutters
• Landscape design
• Patios
• Decks

A-1 American Made Home Improvement Offers & Events