Serving Lewistown and the surrounding areas
Lewistown
,
MT
59457
Last Updated: July 27, 2017
About Magic City Cleaning LLC
It's Time To Retire!
For Sale!
Established cleaning/restoration business in the Lewistown, Montana area since 1984. Lots of loyal customers, lots of supplies, equipment, and lots of freedom from owning your own established business. Commercial and government contracts. This is also a fire/smoke, water, sewer backup restoration company.
Includes:
2008 F250 Extended Cab w/ Company Logos, 2003 Ford E350 van w/ company logos, 2015 Hydra Master Titan 575 truck mount shampooer, fresh water tank, 400 feet of vaccum, and solution hose with reel. Buffers, tools, dehumidifiers. Too much to list it all!
Serious Inquiries Contact: 406-249-4992 or 406-366-0241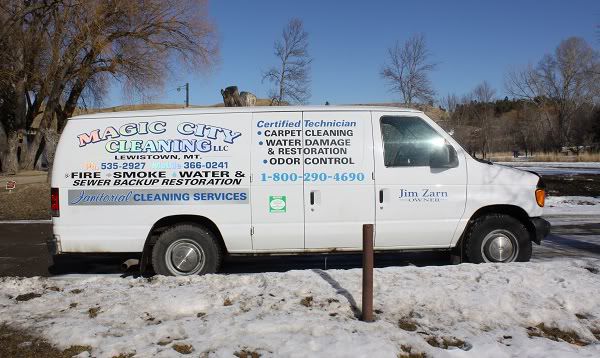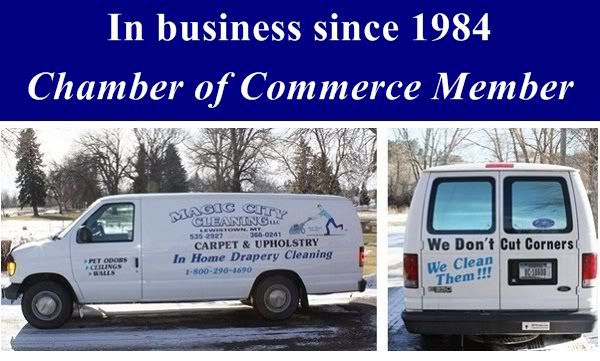 24 Hours - 7 Day a Week

Carpet and Upholstery Cleaning

We don't cut corners... WE CLEAN THEM!!!

* Fire - smoke restoration
* Water restoration
* In home drapery cleaning
* Pet stain & odor removal
* Allergy & Asthma symptom relief service
* All in home cleaning like ceiling, walls, windows, etc.
* Soft water clean of carpet & upholstery

Jim Zarn - Owner
406-535-2927
Toll Free: 1-800-290-4690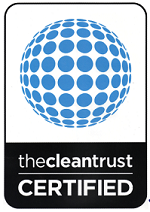 Basic Carpet Repair Technician
Carpet Cleaner Technician
Water Damage Technician
Odor Control Technician
Journey Man Textile Cleaner Technician

Allergy Relief Treatment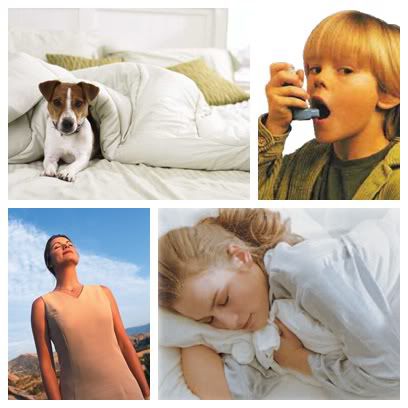 Allergy Relief Treatment changes the shape of allergen proteins, which makes them unrecognizable to the body and prevents them from causing an allergic reaction. When your bedroom is cleaned with ResponsibleCare Anti- Allergen System you can expect results in the first three days.

Allergy Relief Treatments are safe for you, your children, your pets and the environment. All products are hypoallergenic, non-toxic, dye and perfume free, contain no volatile organic compounds, phosphates or other hazardous materials and are biodegradable and safe for the environment.
DuPont Teflon Advanced Carpet and Upholstery Protector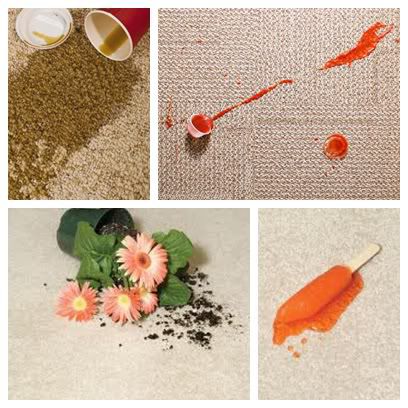 Teflon Advanced can help protect carpet and upholstery from those unexpected accidents. From nasty oil-based stains from spaghetti, to tracked-in dirt from pants and dirty shoes, to water-based spills like ketchup, Teflon Advanced keeps working long after it's been applied.

Teflon Advanced can be used on all carpet types and on water-safe upholstery. It is nontoxic and safe to use around your family and pets. Teflon Advanced leaves no odor or residue and is CFC- and solvent-free.

Treating your carpet with Teflon Advanced after a cleaning will save you the work of cleaning pesky stains. It can help keep your carpet or upholstery clean and bright for years to come.

When your carpet and upholstery are professionally cleaned, ask about DuPont Teflon Advanced carpet and upholstery protector.


Testimonials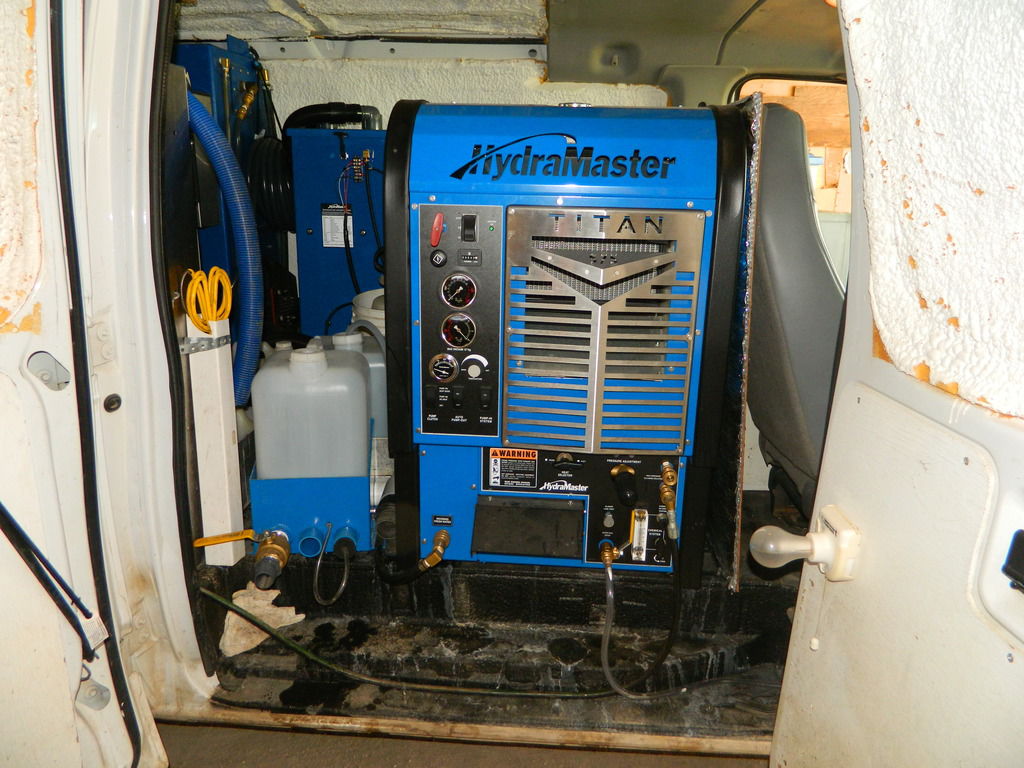 "Magic City Cleaning" provides the finest professional cleaning and restoration. "Magic City Cleaning" will be there in time of emergencies with the state-of-the-art equipment for cleaning and restoration. They provide the finest daily, weekly, or specialty cleaning where "they don't skip corners, they clean them".
- Fred L.

"I would highly recommend Magic City Cleaning LLC for any type of service that they perform. They have been cleaning for me for several years and they have always been prompt, courtesy and very professional at all things at all times. Magic City Cleaning LLC have always made my carpets cleaner than I ever expected. They have always been there for whatever I needed or to do and very knowledgeable in the questions I ask. Thank you Magic City Cleaning LLC."
- Hazel N. & Harry A.
Mention this ad to receive your complimentary cleaning!