Address
3211 1st Ave N
Billings, MT 59101
Last Updated: December 15, 2014
Hours
| | |
| --- | --- |
| Sunday | Closed |
| Monday | 7:00 am - 5:30 pm |
| Tuesday | 7:00 am - 5:30 pm |
| Wednesday | 7:00 am - 5:30 pm |
| Thursday | 7:00 am - 5:30 pm |
| Friday | 7:00 am - 5:30 pm |
| Saturday | Closed |
About Econo Print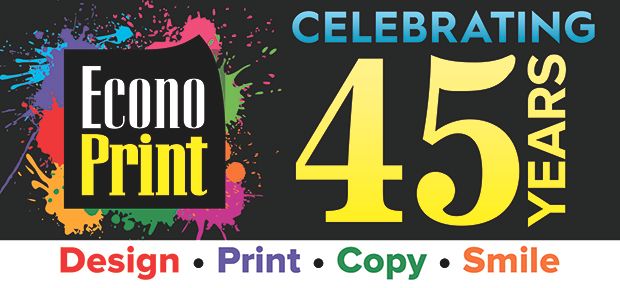 Welcome to Econo Print!

Celebrating 45 years in the printing business, Econo Print is a locally owned and operated commercial and quick printing shop located in Billings, Montana. Rated as a Top 100 printer in the United States by Quick Printing magazine, Econo Print is your best spot for business printing, black and white copies, full color prints, and much, much more. We're the only printer ranked by Quick Printing magazine located in Montana! We ranked number 40 out of almost 40,000 printers nationwide.




We've built a printing company right here in Billings that will handle all of your printing needs! We print for everyone, regardless if it is for personal use, a new business, an established business or a large nationwide corporate account. Stop in, we'll take care of it if it's one piece or 10 million pieces. We'll print business cards, posters, political campaign signs, real estate signs, post cards--you name it! Not only can we print for you, but we have a skilled staff of designers to create beautiful business cards, calendars, signs, envelopes, letterheads, newsletters, and more for all your business and personal printing projects. With two convenient locations in Billings, stop in to see us and let us help you with all of your printing needs.

Econo Print prides itself on being community-oriented. While we do work around the country and throughout the world, Billings has always been our home and community. We are involved with over 80 local charities and organizations and thousands of local businesses. The majority of our business comes from right here in the community and we love to give back.





Being environmentally friendly is very important to us. Our state-of-the-art equipment and facilities use only the safest soy- and water-based products, recycled papers, recyclable plates, and water-soluble inks in our production processes. With over 800 grades of paper in various colors, weights, and sizes, Econo Print aims to reuse, reclaim, and recycle all of our products.

If you have a need for printing materials like business cards, handbooks, newsletters, presentation materials or are looking for copies, signs, banners, or other printing projects, think of Econo Print to help you improve your image one sheet at a time. We are first in customer service, quality products, and are among the best in the nation when it comes to printing. Give us a call today!
Be sure to visit our second location at:

Address: 517 South 24th St W
Phone: 406-652-1176
Fax: 406-652-1180
Email: support@econoprintmt.com
Hours: 7:30 am - 5:30 pm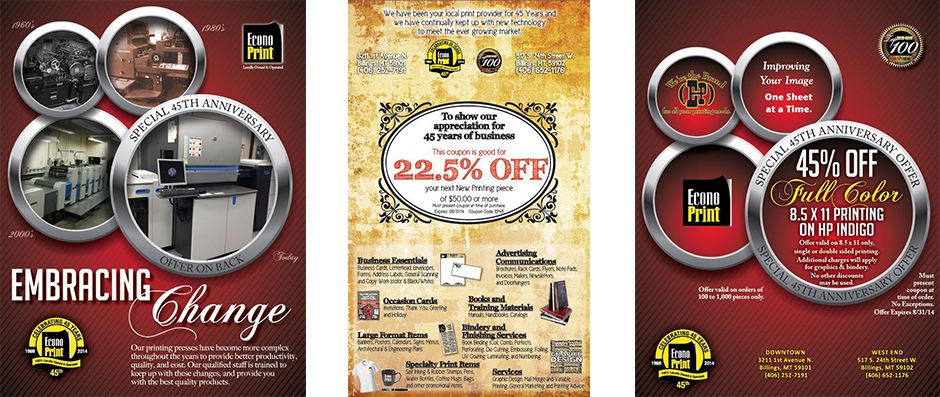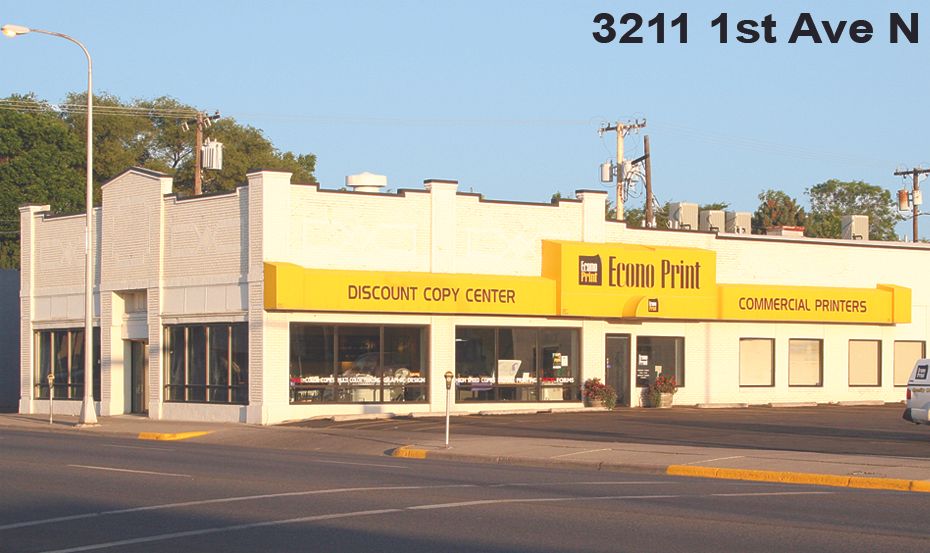 Accepts:

American Express

Cash

Cashier Check

Check

Discover

EDI Available

MasterCard

Money Order

Visa
Tags: printing, print shop, banners, flyers, posters, real estate signs, political campaign signs, business cards, black and white printing, full color printing, soft-cover book binding, postcards, brochures, manuals, newsletters, full-service printing, commercial printing, economical printing, small-scale printing, environmentally-friendly printing, business printing, graduation announcements, holiday cards, greeting cards, design, graphics, typesetting, copies, copying
Econo Print Special Offers & Events
Then & Now
Contact Us
Established in 1969, Econo Print has been Billings' choice for copying and printing needs. Although helping the nation with their needs we have always, and always will be, community oriented and serving our region with pride. For more information fill out our online form, call us at 406-252-7191, or visit our website. You can also reach us by email at support@econoprintmt.com. We look forward to serving you soon!


Econo Print Offers & Events