If you are looking to get Fit physically and mentally then Gym Jay is the Gym for you! We offer Personal Training services along with group sessions. Stop in to speak with Coach Jay today.
Gym Jay welcomes all levels of fitness and anybody at any level of activity!
Here is a list of our classes:
Movement 101
Muscle Meltdown
Body Worx
Yoga Core
Body Motion
Services:
Classes
Personal Training
Coaching
Testing
Gym
Gym Jay Clothing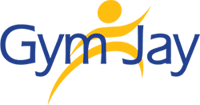 Jay Marschall, Owner & Founder
Gym Jay
2601 Minnesota Ave.
Billings, MT 59101
406-672-2347
Visit our website today:  http://www.gymjay.com/
"Like" us on Facebook:  https://www.facebook.com/gymjayfitness