Address
2370 Avenue C, Suite 1
Billings, MT 59102
Last Updated: December 10, 2014
Hours
| | |
| --- | --- |
| Sunday | Closed |
| Monday | 7:00 am - 4:00 pm |
| Tuesday | 7:00 am - 4:00 pm |
| Wednesday | 7:00 am - 4:00 pm |
| Thursday | 7:00 am - 4:00 pm |
| Friday | 7:00 am - 12:00 pm |
| Saturday | Closed |
About Olsen Orthodontics




Welcome to Olsen Orthodontics!

Serving the Billings, MT area and central Wyoming - Dr. Olsen is your Orthodontic Specialist caring for children, teens, and adults.

Dr. Marc Olsen is your devoted and experienced Billings, MT orthodontist. Dr. Olsen and the staff truly care about your health and happiness. Our goal is for you to have a wonderful, unforgettable orthodontic experience.




Click here to schedule an appointment!


Accepts:

American Express

Cash

Check

Discover

Insurance

MasterCard

Visa
Tags: orthodontics, orthodontis, braces, invisalign, teeth, tmj, damon system, denistry, smile, dental, retainers
Olsen Orthodontics Special Offers & Events
What Makes Olsen Orthodontics Unique
► Dr. Olsen is the only local orthodontist trained and experienced in using the advanced Damon System of braces, Invisalign, and Insignia.

► Bringing family-friendly care for adults, teens, and children, Dr. Olsen believes that every person deserves the opportunity to have a great smile.

► We here at Olsen Orthodontics are known for our caring, generous, and hard-working staff members who are constantly creating one-of-a-kind smiles, and making dreams come true.

► Our practice offers a warm and comfortable environment, as well as fun contests and chances for patients to win exciting prizes for taking care of their smiles. You will never experience a dull moment when you visit.

► Dr. Olsen specializes in orthodontics, providing patients with a variety of customized orthodontic treatment options.

What We Offer

Orthodontics for Children

For best results, it's best the orthodontist to see children by age 7 to advise if orthodontic treatment is needed. It is also the best time for that patient to be treated. The first permanent molars and incisors have usually come in by that time and crossbites, crowding, and other problems can be evaluated. When treatment is started early, the orthodontist can guide the growth of the jaw and guide incoming permanent teeth. Early treatment can also regulate the width of the upper and lower dental arches, gain space for permanent teeth, avoid the need for permanent tooth extractions, reduce likelihood of impacted permanent teeth, correct thumb-sucking, and eliminate abnormal swallowing or speech problems. Early treatment can definitely simplify later treatment.

Orthodontics for Adults

Orthodontic treatment can be successful at any age and adults especially love the benefits of a beautiful smile. Believe it or not, one of every five patients in orthodontic treatment is over 21. Adults may have experienced some breakdown or loss of their teeth and bone that supports the teeth and may require periodontal treatment before, during, and/or after orthodontic treatment. Bone loss can also limit the amount and direction of tooth movement that is advisable.

Contact Us
Please contact our Billings orthodontic practice at 406-545-2167 and schedule your complimentary orthodontic exam and consultation with Dr. Olsen. We look forward to working with you and your family, and sharing in all the excitement of having a beautiful new smile.

Be sure to visit our website, like us on Facebook, join us on Google+, and check-in on Foursquare. Dr. Olsen is your certified Invisalign, Damon System, and Insignia specialist in the Billings area.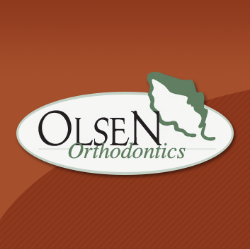 Olsen Orthodontics Offers & Events