Address
1327 Main St Suite 6
Billings, MT 59105
Last Updated: November 14, 2014
Hours
| | |
| --- | --- |
| Sunday | 11:00 am - 6:00 pm |
| Monday | 10:00 am - 5:00 pm |
| Tuesday | 10:00 am - 5:00 pm |
| Wednesday | 10:00 am - 5:00 pm |
| Thursday | 10:00 am - 5:00 pm |
| Friday | 10:00 am - 5:00 pm |
| Saturday | 10:00 am - 5:00 pm |
About Platinum Plus Pawn and Gun
For two years, we have been proud to be the area's premier pawnshop by offering our customers the lowest prices on a wide variety of merchandise including firearms. Located next to the Dollar Tree and Bugzy's, we specialize in giving you great deals on a wide variety of guns, tools, $6 Blu-rays, $3 DVDs or $2 if you're buying five or more. After taking advantages of all these sweet deals, be sure to stop in the candy shop to satisfy your sweet tooth.

Not only do we offer you the lowest prices, but we offer you top dollar for items you want to sell. At Platinum Plus Pawn and Gun, we offer you quick, convenient and confidential way to borrow money. Don't worry about credit checks, since your item itself determines your credit.

Stop in and see what's new around the store! New merchandise comes out daily!

Don't forget to "like" us on Facebook!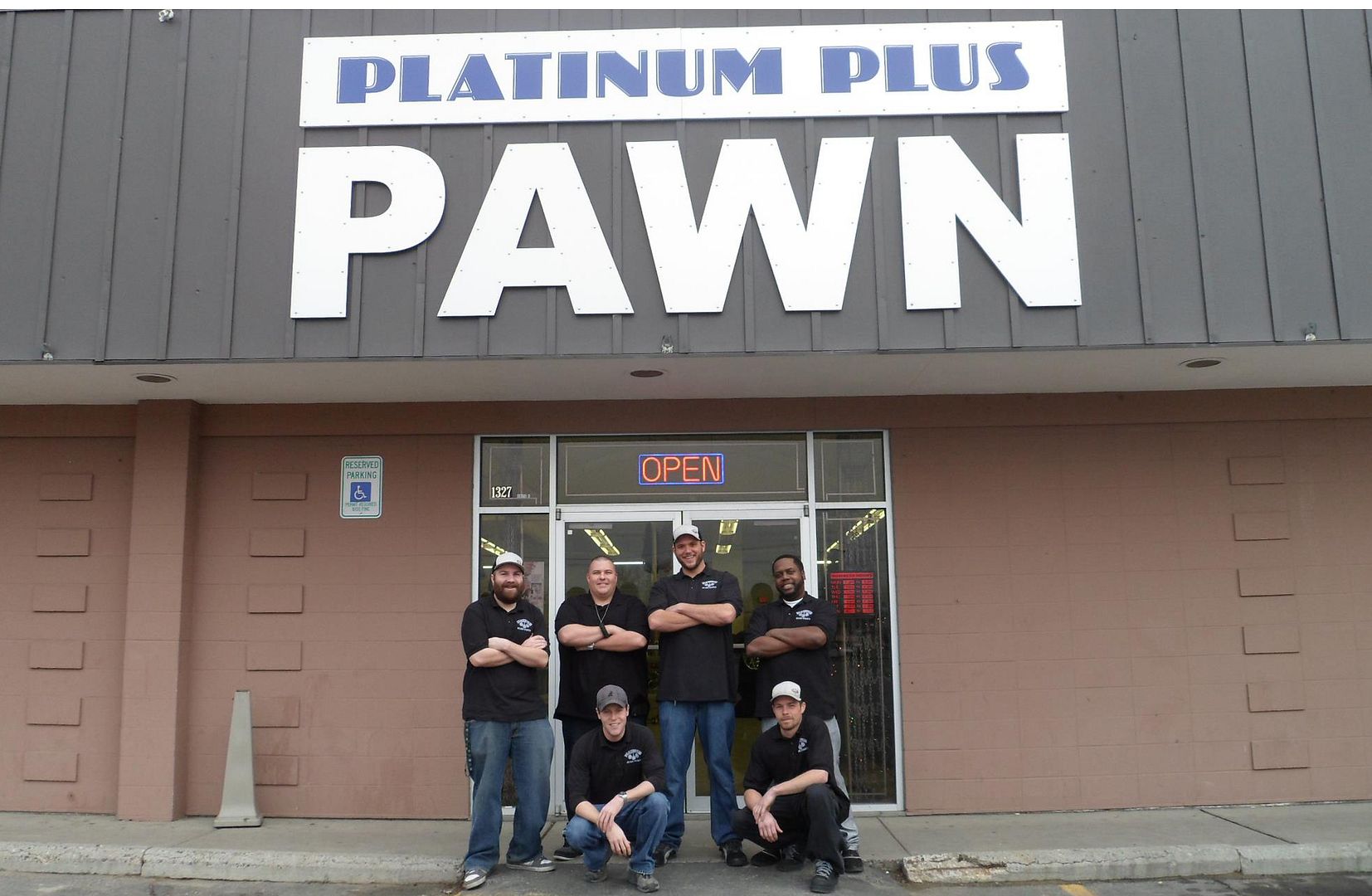 Accepts:

Cash

Discover

MasterCard

Visa
Tags: platinum plus pawn and gun, gun shop, gun dealer, pawn, pawn shop, video games, guns, ammo, gold and silver, pistol, rifle, tools, blu-rays
Platinum Plus Pawn and Gun Special Offers & Events
What is a Pawn Shop?
If you've never been to a pawn shop before, know that a pawn shop is a retail resale store that also offers you expedited small loans with items of value offered as collateral. As our customer, you have the choice of selling your used items outright for cash, or alternatively, in-store credit on other items at Platinum Plus Pawn and Gun.
Requirements to obtain pawn loan:
Must be 18 years of age with a valid photo ID
THAT'S ALL!
Platinum Plus Pawn and Gun Offers & Events
Email Platinum Plus Pawn and Gun