Address
Serving the Billings area
Billings, MT 59102
Last Updated: November 7, 2014
Hours
| | |
| --- | --- |
| Sunday | Closed |
| Monday | 8:00 am - 5:00 pm |
| Tuesday | 8:00 am - 5:00 pm |
| Wednesday | 8:00 am - 5:00 pm |
| Thursday | 8:00 am - 5:00 pm |
| Friday | 8:00 am - 5:00 pm |
| Saturday | Closed |
About Radon Protection Services
Radon Protection Services provides radon testing, mitigation, and preventative maintenance in the Billings area. Radon is the second leading cause of lung cancer in the United States. It is an invisible radioactive gas that can develop in your home and attacks lung cells. The radon reduction system reduces levels of radon in the home. When radon is reduced, it will also reduce the moisture in the crawl space. We are trained in testing muti-family locations as well as commercial buildings. With our help, radon can be detected, mitigated, and returned to a safe level of exposure in your home.

Contact us today at 406-860-4845 for more information or to schedule a service appointment.





► Associations & Memberships

AARST (American Association of Radon Scientists & Technologists)
NEHA (National Environmental Health Association)
NRPP (National Radon Proficiency Program)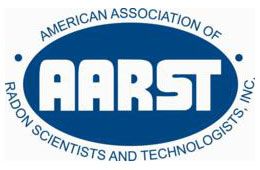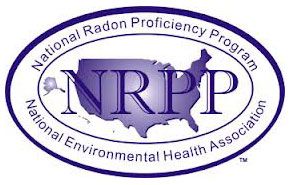 Radon Protection Services has been in business since 2007 and is insured for your and our protection.

What is radon?
• A layman's description

Radon is a cancer-causing radioactive gas. You cannot see, smell or taste radon, but it may be a problem in your home. The Surgeon General has warned that radon is the second leading cause of lung cancer in the United States today. If you smoke and your home has high radon levels, you're at high risk for developing lung cancer. Some scientific studies of radon exposure indicate that children may be more sensitive to radon. This may be due to their higher respiration rate and their rapidly dividing cells, which may be more vulnerable to radiation damage.

• A scientific description

PROPERTIES: Radon is a gaseous highly radioactive element discovered by English physicist Ernest Rutherford in 1899. The discovery is also credited to German physicist Friedrich Ernst Dorn in 1900. More specifically, Rutherford discovered radon's alpha radiation and Dorn discovered that radium was releasing a gas.

Radon is a colorless chemically-unreactive inert gas. The atomic radius is 1.34 angstroms and it is the heaviest known gas--radon is nine times denser than air. Because it is a single atom gas (unlike oxygen, O2, which is comprised of two atoms) it easily penetrates many common materials like paper, leather, low density plastic (like plastic bags, etc.) most paints, and building materials like gypsum board (sheetrock), concrete block, mortar, sheathing paper (tarpaper), wood paneling, and most insulations.

READ MORE



How do I know if I have radon?
Testing is the only way to know your home's radon levels. There are no immediate symptoms that will alert you to the presence of radon. It typically takes years of exposure before any problems surface.

READ MORE



Information Source:

Radon Fact Sheet. Air Chek, Inc, 2009. Web.
5 Nov. 2013. <http://www.radon.com>
Accepts:

Cash

Check

MasterCard

Visa
Tags: radon protective services, crawl space, water crawl space, radon, radon testing, radon reduction, high radon level, radon level, radioactive gas, invisible radioactive gas, radon detection, radon mitigation, radon exposure, radon preventative maintenance, nrpp certified, neha certified
Radon Protection Services Special Offers & Events
Radon Protection Services Offers & Events
Email Radon Protection Services