Address
2625 Overland Ave
Billings, MT 59102
Last Updated: December 15, 2014
Hours
| | |
| --- | --- |
| Sunday | Closed |
| Monday | 8:00 am - 5:00 pm |
| Tuesday | 8:00 am - 5:00 pm |
| Wednesday | 8:00 am - 5:00 pm |
| Thursday | 8:00 am - 5:00 pm |
| Friday | 8:00 am - 5:00 pm |
| Saturday | Closed |
Special hours: Hours by Appointment
About Rocky Mountain Hard Rock Flooring
Welcome to Rocky Mountain Hard Rock Flooring!

Rocky Mountain Hard Rock Flooring has proudly served the Billings community since 2006 by establishing ourselves as Montana's No. 1 epoxy stone company. Armed with certified installers of the Aurora Epoxy Dust System, we offer decorative concrete applications for existing concrete surfaces such as acid staining, overlays, concrete polishing, and epoxy coatings for interior and exterior. Our products are specifically designed to protect and repair your concrete while providing a beautiful finished look. Our Hard Rock Flooring has been tested and proven to withstand even subzero temperatures.




We stand behind our work with a satisfaction guarantee and we are always available to discuss different design options. We offer the finest and widest selection of decorative concrete and epoxy flooring options. We have the largest selection of rock, gems, granite, and marbles to custom fit your desires. With unlimited design and color options, the only limit is your imagination! Our knowledge and workmanship of hard rock flooring is coming to you.

Locally owned and operated by Jessica Angel (artisan and sales) and John Angel (artisan and master installer), Rocky Mountain Hard Rock Flooring specializes in the following services:

♦ Concrete Pavers
♦ Aurora Epoxy Dust
♦ Acid Staining
♦ Hard Rock Flooring
♦ Historic Repointing
♦ Injection Grouting
♦ Stone & Terra Cotta Repair
♦ Above Grade Waterproofing Systems
♦ Epoxy River Rock
♦ Industrial Flooring
♦ Chromastain And Overlay System Surfaces
♦ Cleaning Concrete
♦ Colored Concrete
♦ Engraving Concrete
♦ Polishing Concrete
♦ Resurfacing Concrete
♦ Stained Concrete
♦ Decorative Concrete
♦ Finished Basements
♦ Garage Floor Coatings
♦ Interior Concrete Floors
♦ Water Features


Click here to view our FAQ's


Accepts:

American Express

Cash

Check

Discover

MasterCard
Tags: hard rock flooring, cleaning concrete, engraving concrete, polishing concrete, resurfacing concrete, staining concrete, decorating concrete, basement finishing, garage floor coatings, interior concrete floors, water features, concrete pavers, hard rock flooding, historic repointing, injection grouting, stone & terra cotta repair, above grade waterproofing systems, resurfacing, polishing, epoxy design, concrete floors, walkway repaving, finished flooring, epoxy, floor resurfacing, flooring design, concrete
Rocky Mountain Hard Rock Flooring Special Offers & Events
Our Goal
Our goal is to exceed your expectations, enhance your environment, and provide quality installations through the knowledge and experience of our skilled team of professionals.

Rocky Mountain Hard Rock Flooring is great for both residential clients and commercial customers. There is no job too big or too far! Our product is OSHA and ADA approved as a non-slip surface. Our product is designed to withstand the test of time in even the most demanding of environments. Rocky Mountain Hard Rock Flooring can be installed directly over your existing concrete, there is no need for tear out. This is a one-time investment, a permanent fix: no more repainting, re-carpeting, re-tiling or repairing your floor.

Our work includes: Aurora, commercial, residential, designs and safety features, driveways and entryways.

Contact Us
For more information, you can contact our main office at 406-652-6701. You also can call Jessica Angel at 406-698-9008 (Cell) or John Angel at 406-591-5550 (Cell). You can even visit our website or like us on Facebook. Our fax number is 406-652-2853 and our email addresses are: jangel.rmhrflooring@gmail.com and rockymountainhrflooring@gmail.com. We look forward to serving you soon!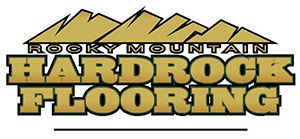 Rocky Mountain Hard Rock Flooring Offers & Events
Email Rocky Mountain Hard Rock Flooring