Address
1139 N 27th Street Suite C
Billings, MT 59101
Last Updated: December 6, 2014
Hours
| | |
| --- | --- |
| Sunday | By Appt. Only |
| Monday | By Appt. Only |
| Tuesday | By Appt. Only |
| Wednesday | By Appt. Only |
| Thursday | By Appt. Only |
| Friday | By Appt. Only |
| Saturday | By Appt. Only |
About Total Body Wellness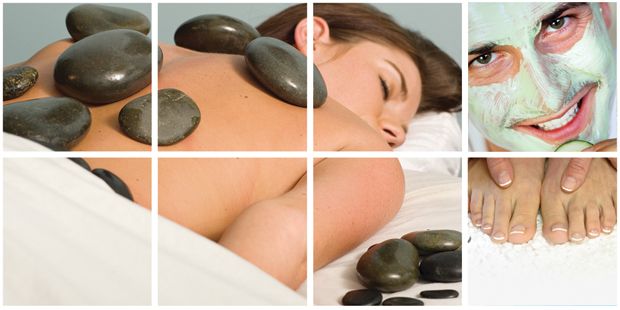 At Total Body Wellness our mission is to provide a safe, relaxing, and comfortable environment for our clients. We provide a pampering spa experience for you to relax and relieve stress. Our services offer physical, mental, emotional and spiritual release. We are dedicated to providing you a great experience, no matter which service you choose.
Accepts:

Cash

Check

MasterCard

Visa
Tags: total body wellness, spa, massage, massage therapy, wellness, couples massage, deep tissue, myofascial, soothing stone, ionic foot bath, reiki, aromatherapy, body wrap, waxing, manicures, acrylics, nail art, pedicures, facials, make up, doterra, protandim
Total Body Wellness Special Offers & Events
A BRIEF HISTORY
Total Body Wellness began as a sole proprietorship in June, 1994. Patty began her career as a massage therapist, and has studied several different types of therapies and has added many services over the years.

The current location was established in October, 2000 as a single person office. Since then, she has expanded and gathered a group of gifted and talented independent associates who have helped fulfill her dream of health, wellness, and a pampering spa experience for the client.

Patty and Roberta offer a variety of different massage styles, as well as the healing and detoxifying benefits of body wraps, ionic foot baths, and quality health products.

Sharon Snyder is our newest associate. She is a certified Matrix Energetics practitioner, using the body's electrical energy field to help heal itself.

Tammy Bonogofsky is a licensed manicurist with over 10 years of experience. She is also a licensed esthetician with 2 years of experience. Her specialties include: shellac, gel and acrylic nails, manicures, pedicures, and waxing.
Services
• Supplements
• Essential Oils
• Detox wraps
• Customized Massage
• Detox foot baths
• Manicure/Pedicures
• Gel/ Acrylic Nails
• Waxing
Contact Us!
Total Body Wellness
1139 N 27th Street Suite C
Billings, MT 59101
406-855-1800
www.totalbodywellnessbillings.com
Follow Us:


Total Body Wellness Offers & Events